Global central banks announce joint action to keep dollars flowing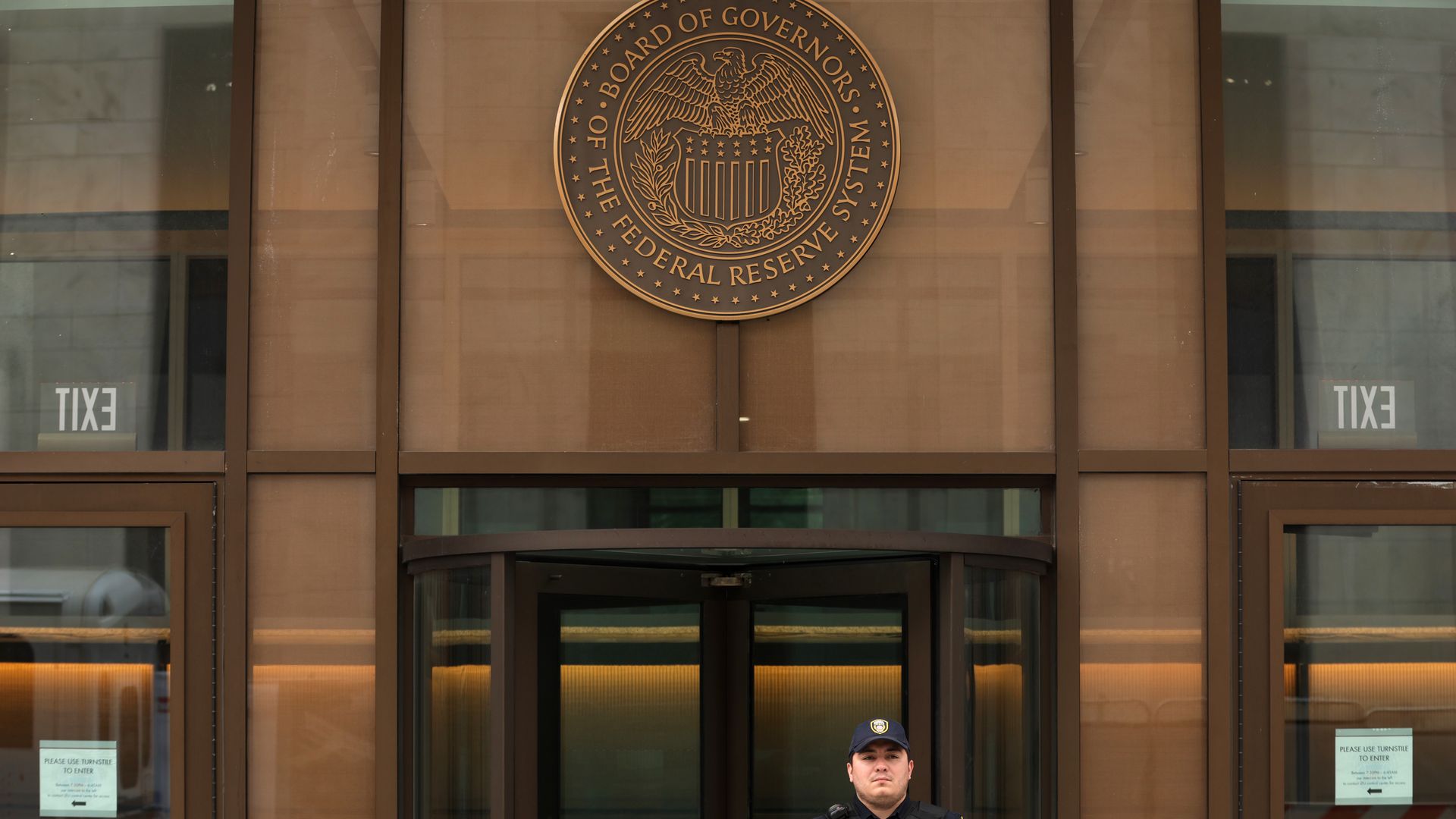 The world's leading central banks jointly announced new action to try to keep U.S. dollars flowing easily through the global banking system, returning to a strategy used extensively in past crises.
Driving the news: The Federal Reserve, along with the European Central Bank, Bank of England, Bank of Canada, Bank of Japan, and Swiss National Bank, with their Sunday evening (U.S. time) aimed to make dollar swap lines more readily available.
It comes after Swiss bank UBS took over its rival Credit Suisse with substantial financial guarantees from the Swiss government and its central bank earlier Sunday.
It is a sign of the severity of the risk global central banks see from the series of strains in the banking system worldwide since Silicon Valley Bank failed nine days ago.
Between the lines: In times of financial stress, global banks often become more reluctant to lend dollars to each other, creating additional tightening of global credit.
Swap lines, used extensively in the 2008 global financial crisis and again in the early days of the pandemic in 2020, allow overseas central banks to access dollars direct from the Fed, and in turn, make dollar loans to their domestic banks.
It places the Fed in a role, in effect, as a global lender of last resort.
The swap lines are now part of a standing liquidity arrangement between leading central banks, but the announcement Sunday is aimed at increasing their effectiveness by making the liquidity available daily instead of weekly.
Go deeper