Company recalls frozen fruit sold nationwide due to Hepatitis A risk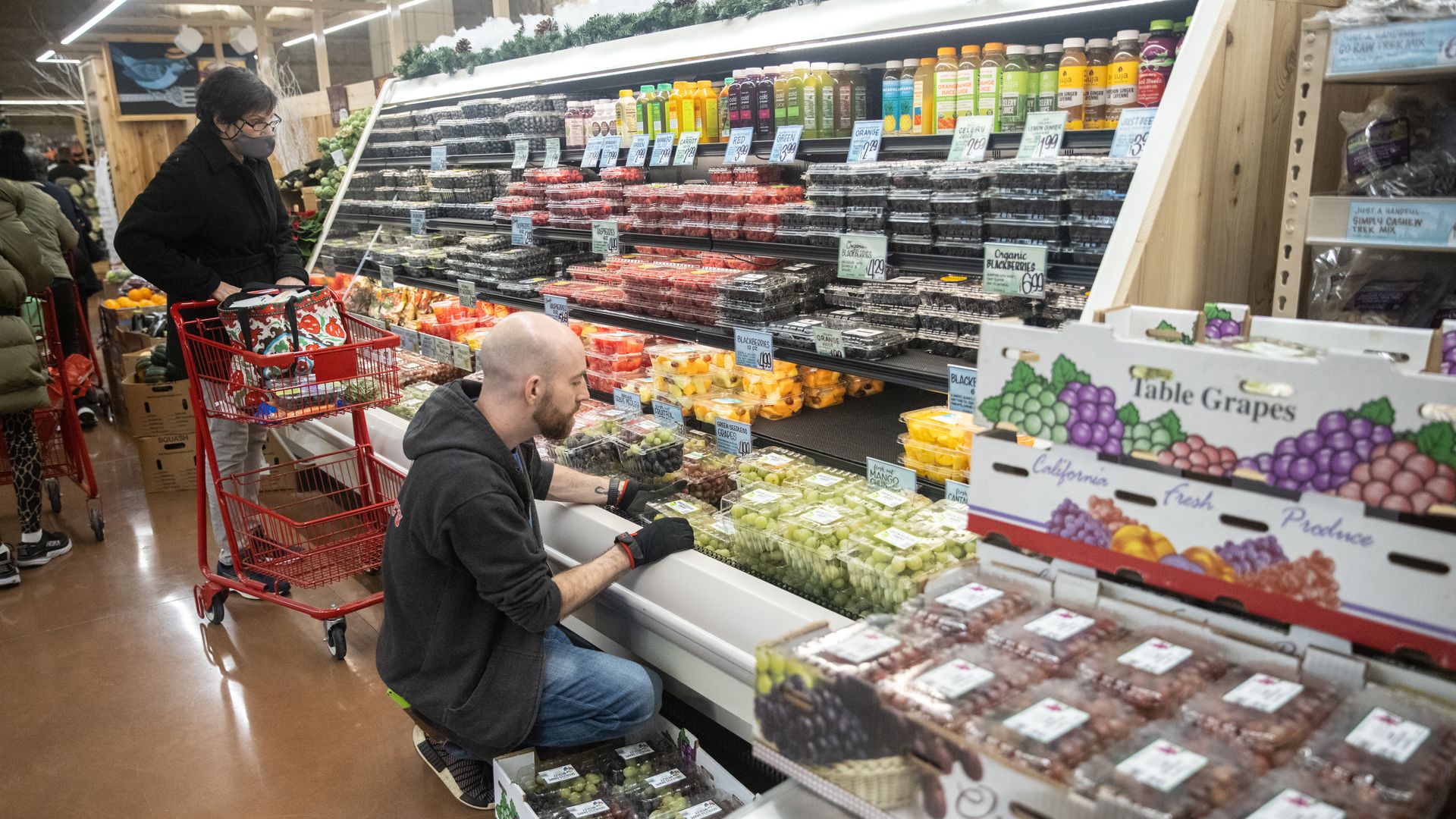 A company in Oregon is recalling frozen fruit distributed to major food retailers such as Costco and Trader Joe's following an outbreak of Hepatitis A illnesses.
Driving the news: The recalled products are frozen organic strawberries sold at grocery stores in certain states and a frozen organic tropical fruit blend sold at Trader Joe's nationwide.
Details: On Friday, the Food and Drug Administration shared an announcement from the Scenic Fruit Company in Gresham, Oregon, saying it had stopped producing and distributing the fruit.
"Although Hepatitis A has not been detected on this product, out of an abundance of caution, consumers should stop consuming the product and return it to their local store for a refund," the announcement says.
Trader Joe's said in a statement Friday that "no illnesses have been reported to date, and all potentially affected product has been removed from sale and destroyed."
A full list of the recalled products can be found on the FDA website.
Threat level: As of Mar. 13, the Centers for Disease Control and Prevention had received five reports of Hepatitis A cases from the state of Washington.
Two people were hospitalized and no deaths have been reported.
Evidence has pointed to frozen organic strawberries as the likely source of the outbreak, per the CDC.
Another company, California Splendor, Inc., has also issued a recall for frozen organic strawberries sold at some Costco stores on the West Coast.
Go deeper