The state of Cuban baseball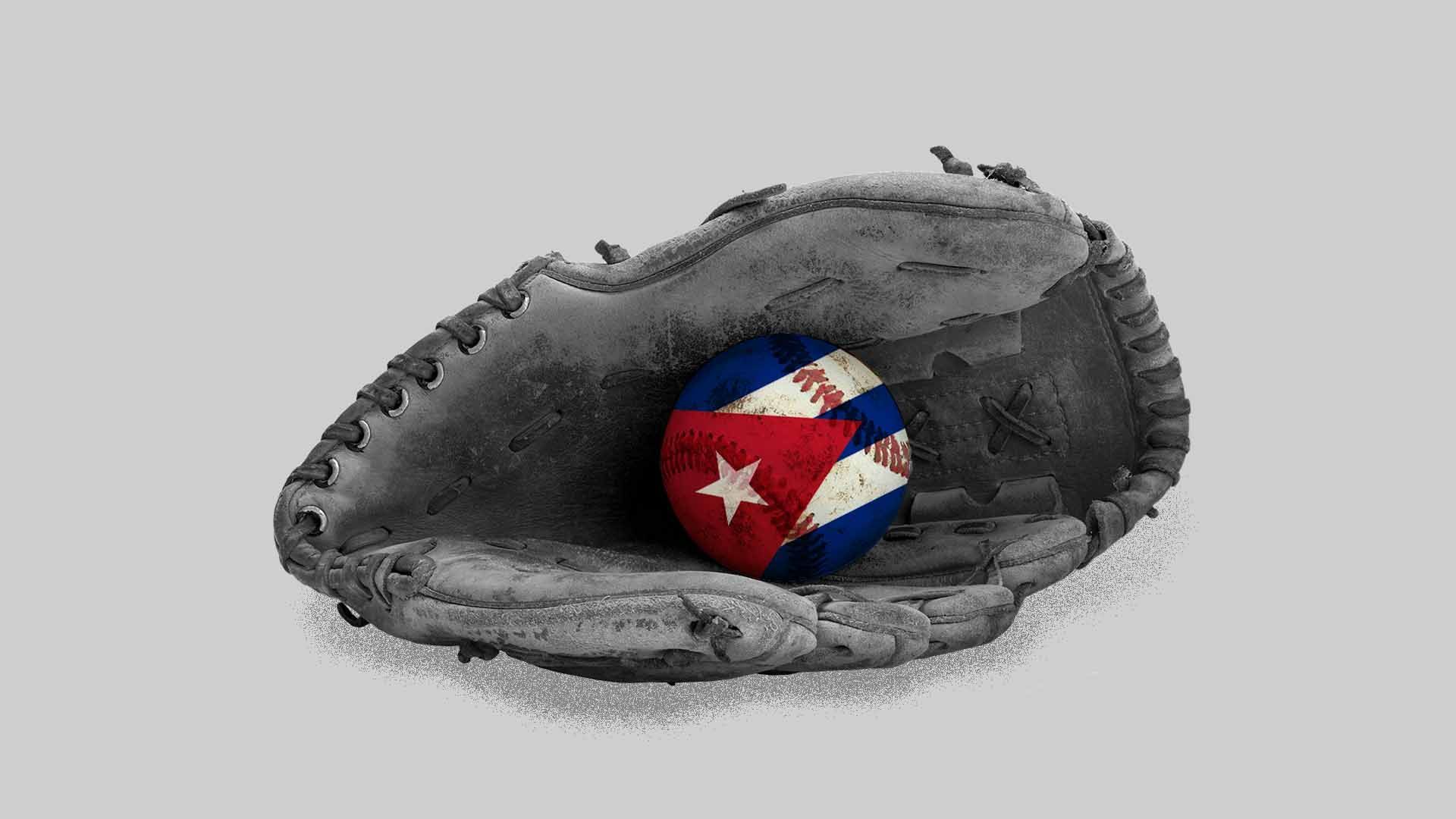 For the first time ever, Cuban Major League Baseball players are representing their country at the World Baseball Classic. But some of the nation's biggest stars are watching from home — and not by choice.
The backdrop: Due to the United States' 60-plus-year trade embargo on Cuba, players in the baseball-crazed nation wishing to pursue an MLB career have — until 2018 — had to defect and establish residency elsewhere.
The Cuban Baseball Federation has long retaliated by banning those players from the national team, but recent developments have led it to soften its stance.
One reason it softened its stance is as simple as wanting to win. After earning gold or silver in the first five Olympic baseball events, Cuba failed to qualify for Tokyo 2020 and hasn't medaled at the WBC since 2006.
Driving the news: So far, it's working. Chicago White Sox stars Luis Robert and Yoán Moncada have led Cuba to the WBC semifinals, where they'll face the winner of USA-Venezuela on Sunday.
And the game is in Miami of all places, which has the world's largest Cuban population outside of Havana.
The crowd is going to be wild.
Yes, but: While Cuba's fans will be out in full force, its roster will be missing big league stars like Houston Astros slugger Yordan Álvarez and 2020 AL MVP José Abreu — players who might otherwise be on the squad if not for Cuba's checkered history with defectors.
State of play: Last year, a group of current and former Cuban major leaguers formed their own association in hopes of circumventing the federation and fielding the best possible WBC team.
Rules prevented that team from competing, but the federation clearly felt the pressure and ultimately extended invites to some players it would have blackballed in the past.
But only players who haven't openly criticized Cuba's government received invites, and some who did still refused out of principle.
What they're saying: "They called us traitors, they said we were a disgrace to our country, and now you want us to play for you?" one Cuban-born big leaguer told ESPN. "We don't forget."
Robert, who is reportedly in neutral standing with the Cuban government, said it was "a dream" to play for Cuba in the WBC.
But he did tell NYT that "it was a little strange because there are some who sadly cannot play."
Go deeper