3 Virginia hospital workers charged in death of Irvo Otieno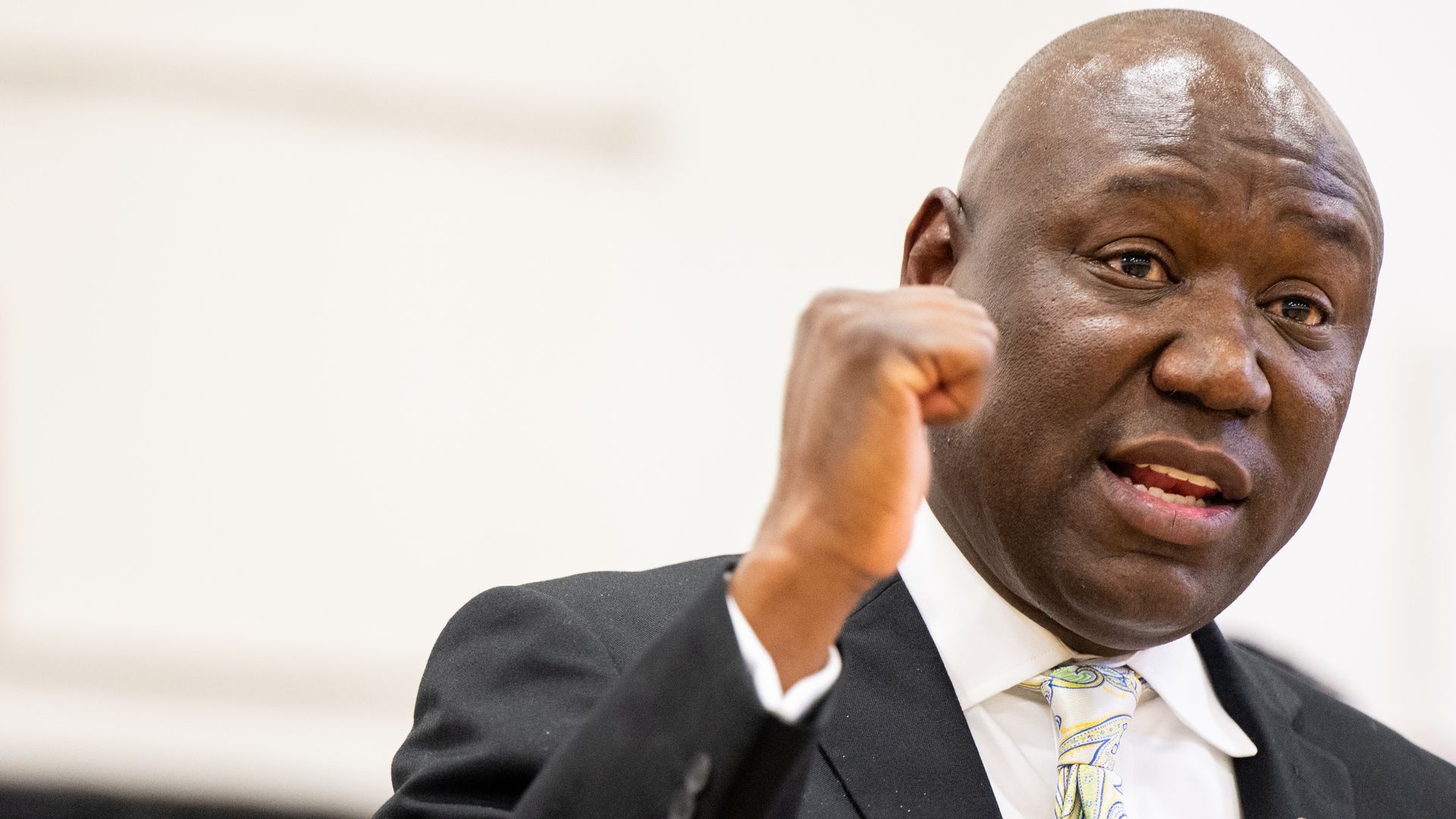 Three hospital workers have been charged with second-degree murder in the death of Irvo Otieno, bringing the total to 10 people charged in the case, the Dinwiddie County Commonwealth's Attorney said Thursday.
Driving the news: The three, who worked at Central State Hospital at the time of Otieno's death, were arrested Thursday after seven Sheriff's deputies arrested and charged earlier this week.
Details: The cases of Darian M. Blackwell, 23, Wavie L. Jones, 34, and Sadarius D. Williams, 27, will be presented to a Dinwiddie County grand jury next week for a final determination of charges, per the prosecutor's office. They are being held without bail.
"A key element" of the evidence is the surveillance video from Central State Hospital that captured the intake process, said Dinwiddie County Commonwealth's Attorney Ann Cabell Baskervill in an emailed statement.
The prosecutor added that she would not publicly release the video at this time "to maintain the integrity of the criminal justice process."
The video shows the seven deputies pushing a handcuffed Otieno down, Mark Krudys, an attorney for Otieno's family, said at a news conference Thursday.
"You can see that they're putting their back into it. Every part of his body is being pushed down with absolute brutality," he added.
Of note: Civil rights attorney Ben Crump, who represented George Floyd's family, announced Thursday that he's joined Otieno's family's legal team.
"It is truly shocking that nearly three years after the brutal killing of George Floyd by police, another family is grieving a loved one who allegedly died in nearly the exact same manner — being pinned down by police for 12 agonizing minutes," Crump said in a statement.
Background: Otieno, 28, died on March 6 during the intake process at the mental health facility where he was being transferred to from county jail.
He was physically restrained at the time of his death, according to the prosecutor.
The Richmond medical examiner's office identified asphyxiation as a cause of death.
Go deeper