First look: HUD invests billions in equitable disaster recovery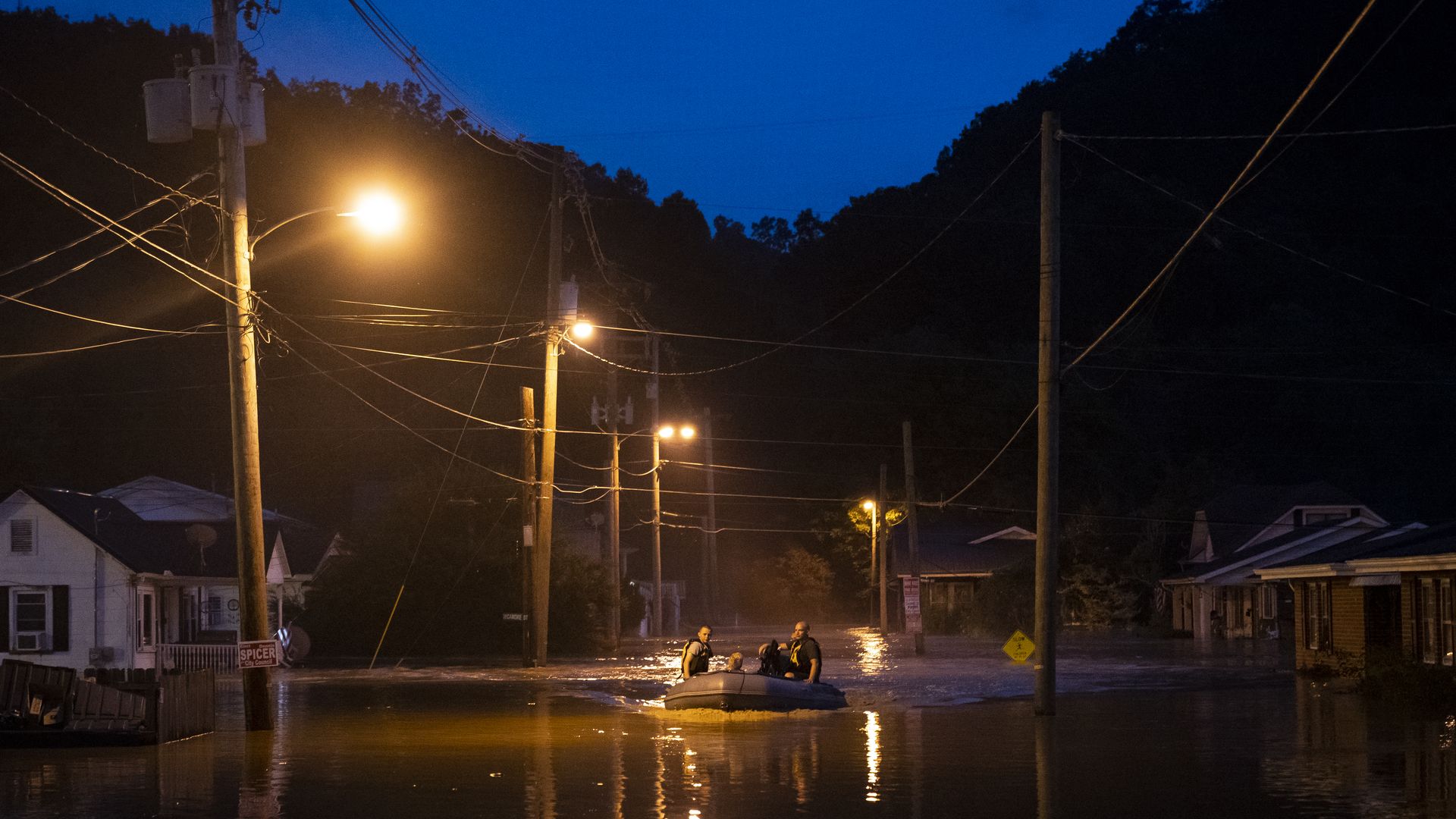 The Department of Housing and Urban Development is overhauling its disaster recovery efforts to better serve communities that face the direct impacts of climate change, officials will announce Wednesday.
Driving the news: This includes more than $3.3 billion in grants to localities around the U.S. for equitable disaster relief and resilience.
Details: Florida, Alaska, Illinois, Kentucky, Missouri, Oklahoma and Puerto Rico will receive varying proportions through Community Development Block Grant-Disaster Recovery (CDBG-DR) funds, which are aimed at low- and moderate-income populations, officials said.
By the numbers: Most of the money — over $2.7 billion — has been earmarked for communities across Florida, many of which are still recovering from Hurricane Ian, which slammed the state last year. (Lee County will receive the highest allocation: over $1 billion.)
How it works: The more than $3.3 billion in CDBG-DR funds is slated for recovery and resilience purposes in response to disaster events, which the agency noted includes climate disasters.
The funds will be used for disaster relief, long-term recovery, restoration of infrastructure and housing, economic revitalization and mitigation purposes, officials said.
The big picture: Federal housing relief and recovery following a disaster event has historically faced issues with inequity.
Existing racial and social disparities tend to be exacerbated when affordable housing stock diminishes after disaster events — disproportionately impacting lower-income renter households, who are more likely to be people of color.
And lags in long-term federal funding distribution can lead to years of rebuilding for public and subsidized housing.
What they're saying: Officials said the agency is establishing new internal divisions focusing on disaster management and emergency response, as well as an expansion of staff to cut down on bureaucracy so the aid can get out faster.
The bottom line: "HUD is strengthening our efforts to help hard-hit areas recover and build resilience in the face of a changing climate," HUD Secretary Marcia L. Fudge told Axios in a written statement.
"By modernizing our disaster recovery preparation and response efforts, HUD is ensuring that we deploy disaster recovery funding efficiently and effectively — especially for marginalized communities that often face the worst impacts," says Fudge.
Go deeper