State of Texas to take over Houston school district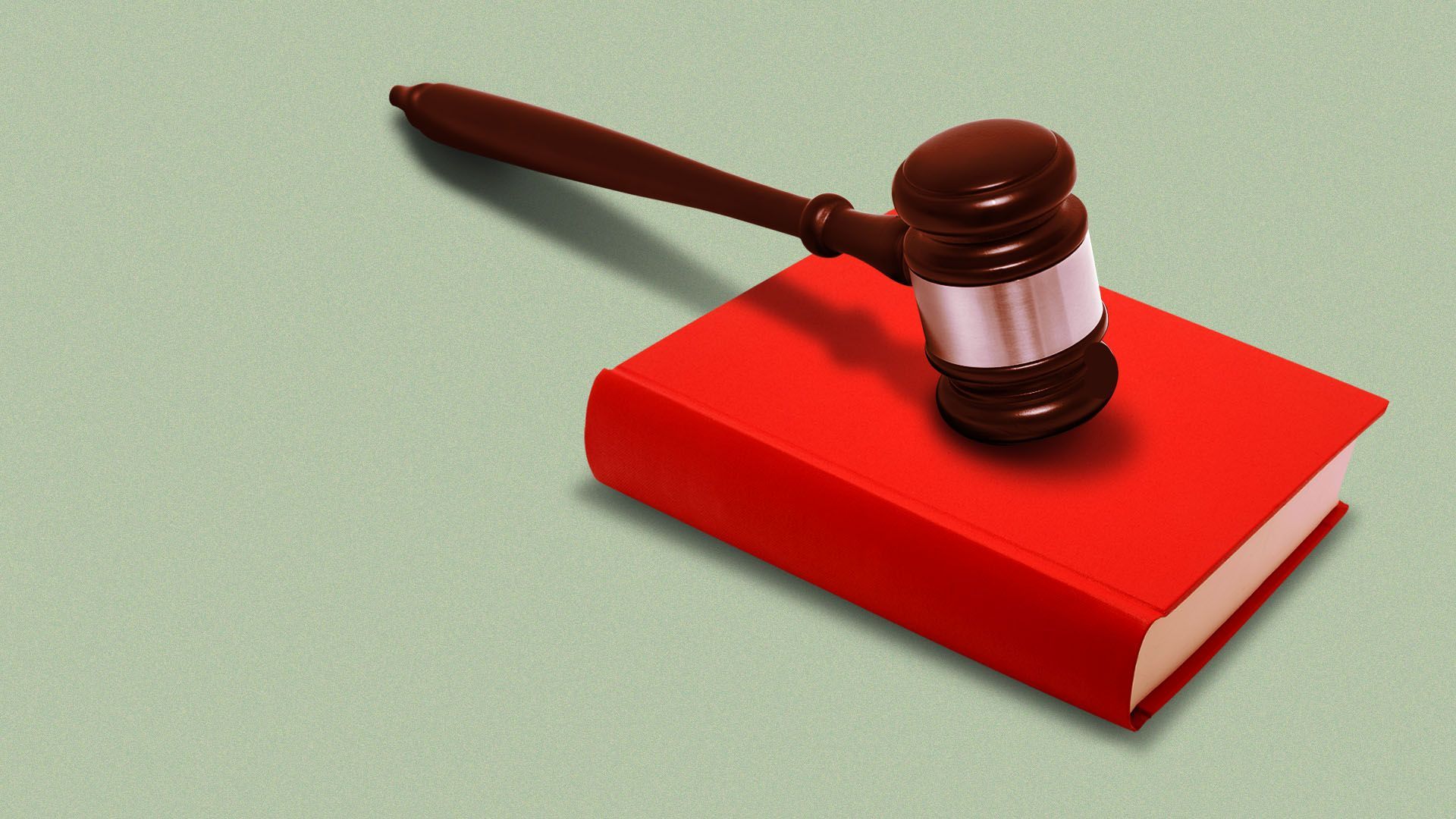 The Texas Education Agency announced that it will take over the Houston Independent School District, ending a four-year legal battle.
Driving the news: TEA notified HISD of its decision Wednesday morning. TEA Commissioner Mike Morath said the takeover will help the state's largest school district get back on track.
Why it matters: Though a takeover is largely a bureaucratic move at the highest levels of the district, the move could affect the 187,000 students and staff if schools are closed or turned into charters, critics say.
For weeks, Fifth Ward community members and students have been worried about the impacts of the takeover on Wheatley High School and how the news has stigmatized their school, per the Houston Chronicle.
How it works: TEA will appoint a board of managers and select a new superintendent.
The new governing team of nine will be responsible for overseeing the superintendent, setting HISD's budget, monitoring student achievement and establishing a strategic direction.
The individuals on the board will be Houstonians with various backgrounds, and TEA will announce the new leaders by June 1, per the letter Morath sent to HISD.
Applications for the board are now live.
What they're saying: "Even with recent improvements and despite good intentions from many, Houston ISD as a system continues to allow chronically low achievement in multiple schools," Morath said, according to the Chronicle. "State intervention is necessary in several years in an attempt to shore up support for students in those schools."
Catch up quick: TEA initially tried to take over the board in 2019 due to years of failing test scores at Wheatley High School.
The school district opposed the move and sued the agency in 2020.
The case made it to the Texas Supreme Court, and in January, justices sided with TEA, clearing the way for state-appointed managers to replace elected school board members.
Last Thursday, HISD dropped the lawsuit, per Houston Public Media.
Reality check: Wheatley High School received a passing accountability rating from TEA after the first takeover attempt, and HISD received a B rating from the agency last school year, per Houston Public Media.
Of note: In the past 30 years, the state has taken over a school district 15 times, per a Chronicle analysis of state records, though most of the districts have been significantly smaller than HISD.
The other side: Houston Community Voices for Public Education has long protested the takeover and is still gathering signatures on a petition opposing the move.
"Don't be hoodwinked," co-founder Ruth Kravetz said in a statement. "The commissioner and [Gov. Greg Abbott] want us to fight each other over scraps, while creating an illusion of legitimacy for the sham board of managers as they butcher democracy and play dice with our children."
Also: "We are incredibly disappointed with this outcome despite all of the evidence showing HISD's improvement in performance," representatives with the Texas Legislative Black Caucus said in a statement Wednesday. "With that being said, we want to ensure the people that we will not give up so easily and that we will continue to pursue all options at this time, including legislation."
State of play: Superintendent Millard House II, who was hired in summer 2021, said he is proud of the improvements the district has made in the last 19 months, including bringing 40 of 50 schools off the D and F lists and developing a five-year strategic plan.
"I stepped into my role understanding the obstacles we faced as a district, including a looming takeover," House said. "Today's announcement does not discount the gains we have made district-wide. I am confident our educators and staff will continue to do the necessary work to ensure positive student outcomes at every level."
What's next: TEA will remain in control of HISD until no campus receives a D or F state rating for multiple years, the district's special education program is in compliance with legal requirements and there is an established board procedure and conduct that "meet a focus on students consistent with high performing governance teams," per the takeover letter.
Go deeper