Tennessee Senate passes bill defining "sex" as gender assigned at birth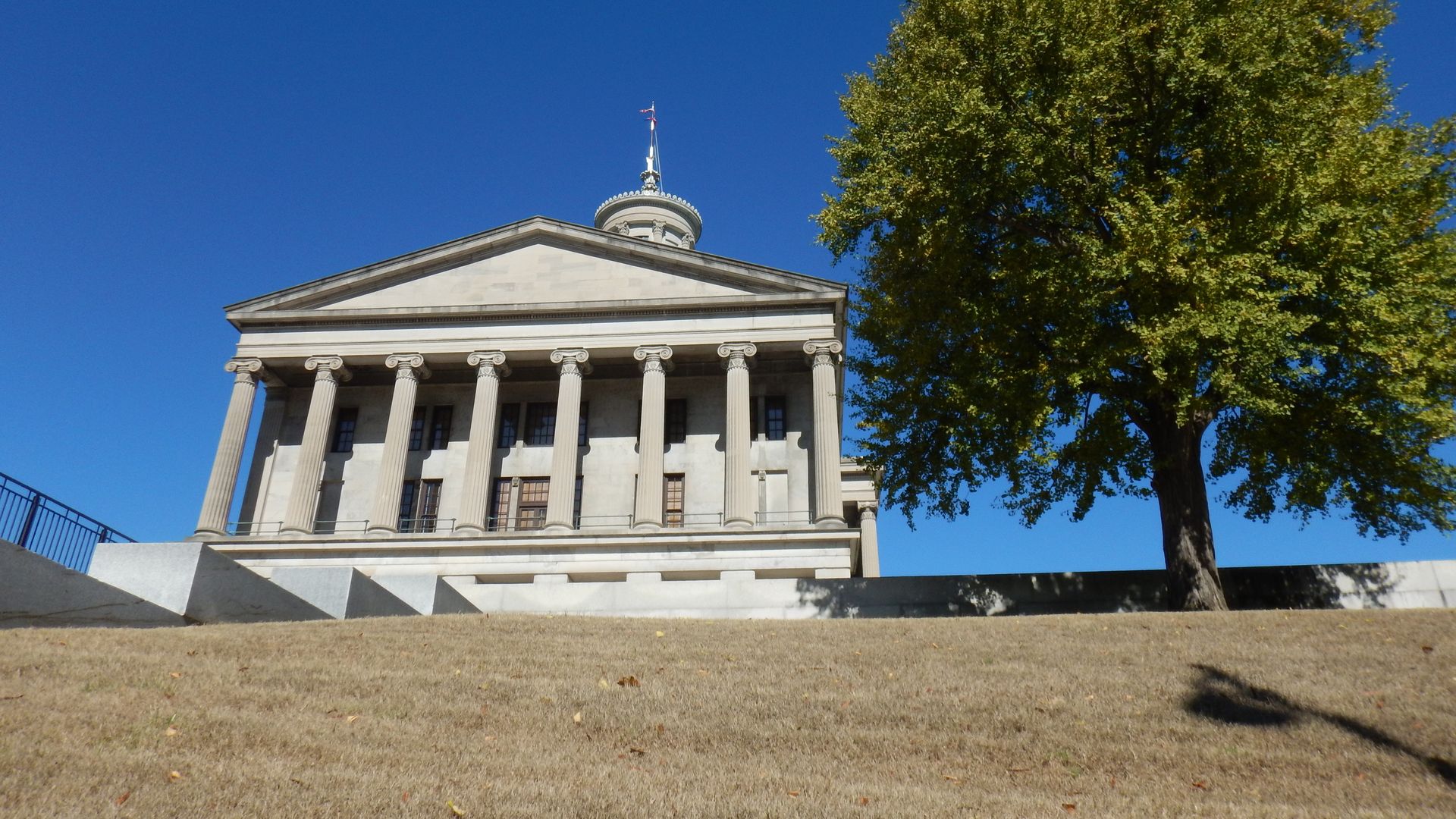 Tennessee Senate Republicans passed a bill Monday that seeks to define "sex" in the state code as the gender assigned at birth, carrying implications for transgender people in the state.
Driving the news: The bill was held back in the state's House because of its potential budgetary impact.
The legislation could jeopardize millions in federal funding because the bill's definition contradicts federal rules, AP notes.
The bill would block transgender people in the state from changing their government-issued identification to reflect their gender identity.
The bill's sponsor, state Sen. Kerry Roberts (R), said during floor debate Monday that the change promotes "consistency" in the state code.
He also rejected the idea that the bill should be stalled because of its fiscal impact.
"I looked at the fiscal note and I just shook my head," Roberts said.
The big picture: Anti-trans legislation has been on the rise nationally, with bills proposed or passed that would limit who can use restrooms, who can play youth sports and especially, who can access gender-affirming care.
More than 100 anti-trans health care bills have been introduced so far this year, according to data from the American Civil Liberties Union.
Most of these bills seek to limit access to care, mainly surgery, hormone therapy and puberty blockers, for minors who seek to have their gender identity supported.
Health experts say most anti-trans state bills are based on scientifically inaccurate information, Axios' Oriana González notes.
Zoom in: Tennessee Gov. Bill Lee (R) signed a bill earlier this month that bans gender-affirming care for minors. Lee also approved a bill that was designed to restrict some drag shows.
Lee framed the measures as attempts to protect children, but LGBTQ+ advocates say the bills underscore a broader effort to target transgender residents.
The Human Rights Campaign issued a statement Monday condemning the Tennessee Senate for passing the bill.
"This is their latest cruel attempt to stigmatize, marginalize and erase the LGBTQ+ community, particularly transgender Tennesseans," the HRC said.
"Let's be clear: the goal of this bill is to exclude the LGBTQ+ community from nondiscrimination protections in the state of Tennessee and to perpetuate a false narrative of who transgender people are."
Go deeper... Tennessee bills targeting LGBTQ+ advance
Go deeper