DOJ lawsuit accuses Rite Aid of unlawful opioid prescriptions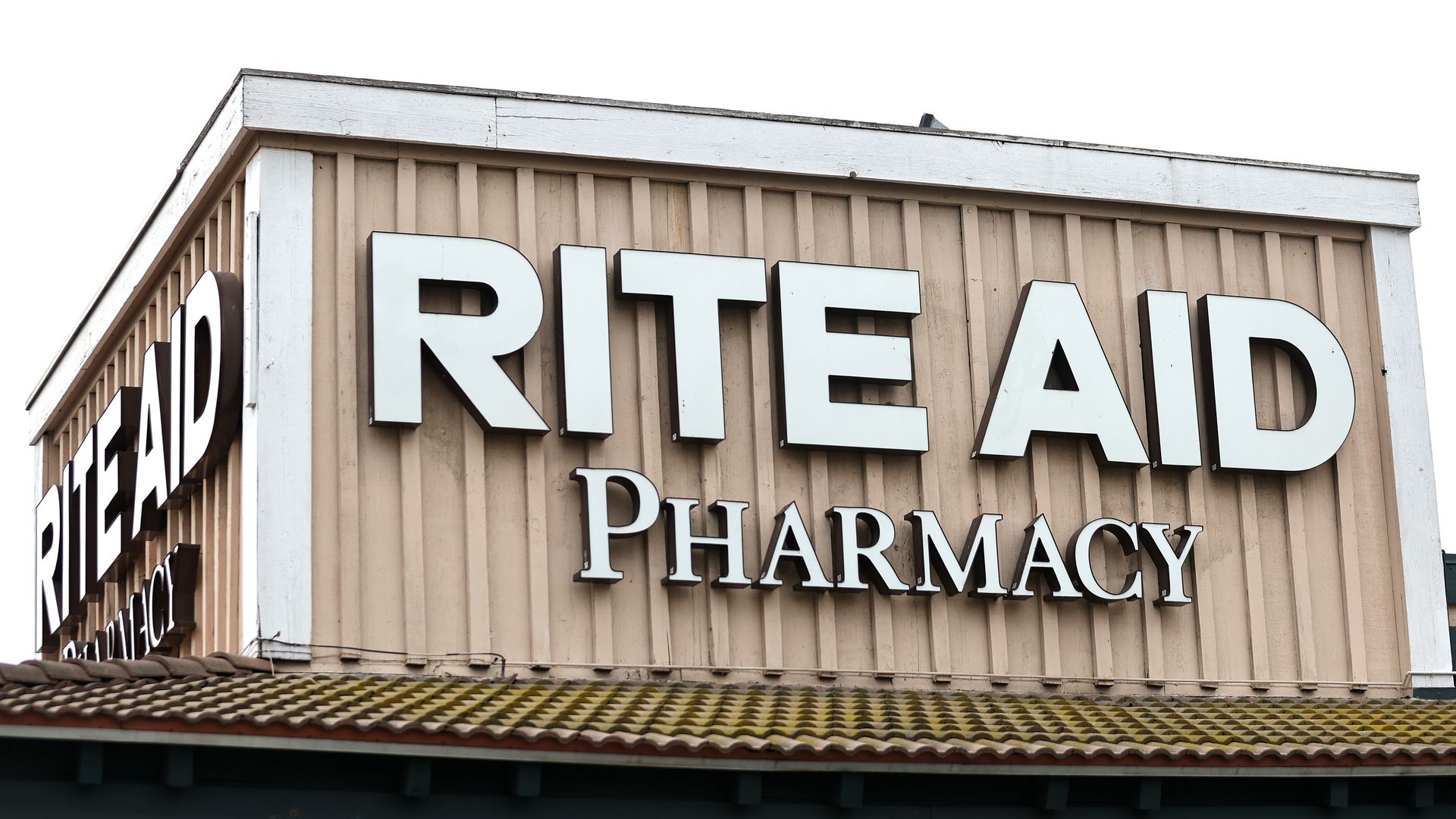 The U.S. government filed a lawsuit against Rite Aid on Monday, accusing the pharmacy chain of knowingly filling unlawful prescriptions for controlled substances, including opioids.
Driving the news: The Department of Justice alleged in the complaint that from May 2014 to June 2019, Rite Aid filled hundreds of thousands of prescriptions "that were medically unnecessary, lacked a medically accepted indication, or were not issued in the usual course of professional practice."
This allegedly included prescriptions for excessive quantities of opioids, such as oxycodone and fentanyl, and for "trinities," a dangerous combination of an opioid, benzodiazepine and muscle relaxant, which the DOJ said is highly abused.
What they're saying: The DOJ alleges that the prescriptions were filled despite clear "red flags" that indicated they were "unlawful."
Prosecutors also accused the pharmacy chain of ignoring evidence about the matter from some of its pharmacists, its distributor and its own internal data and of intentionally deleting internal notes about suspicious prescribers.
"The present opioid epidemic is a national public health emergency," the complaint states. "Hundreds of thousands of Americans have died from drug overdoses over the last decade."
Representatives of Rite Aid declined to comment on the allegations due to them being part of "a litigation matter."
Editor's note: This article has been updated with Rite Aid's response.
Go deeper