Biotech deals provide a split-screen moment for battered sector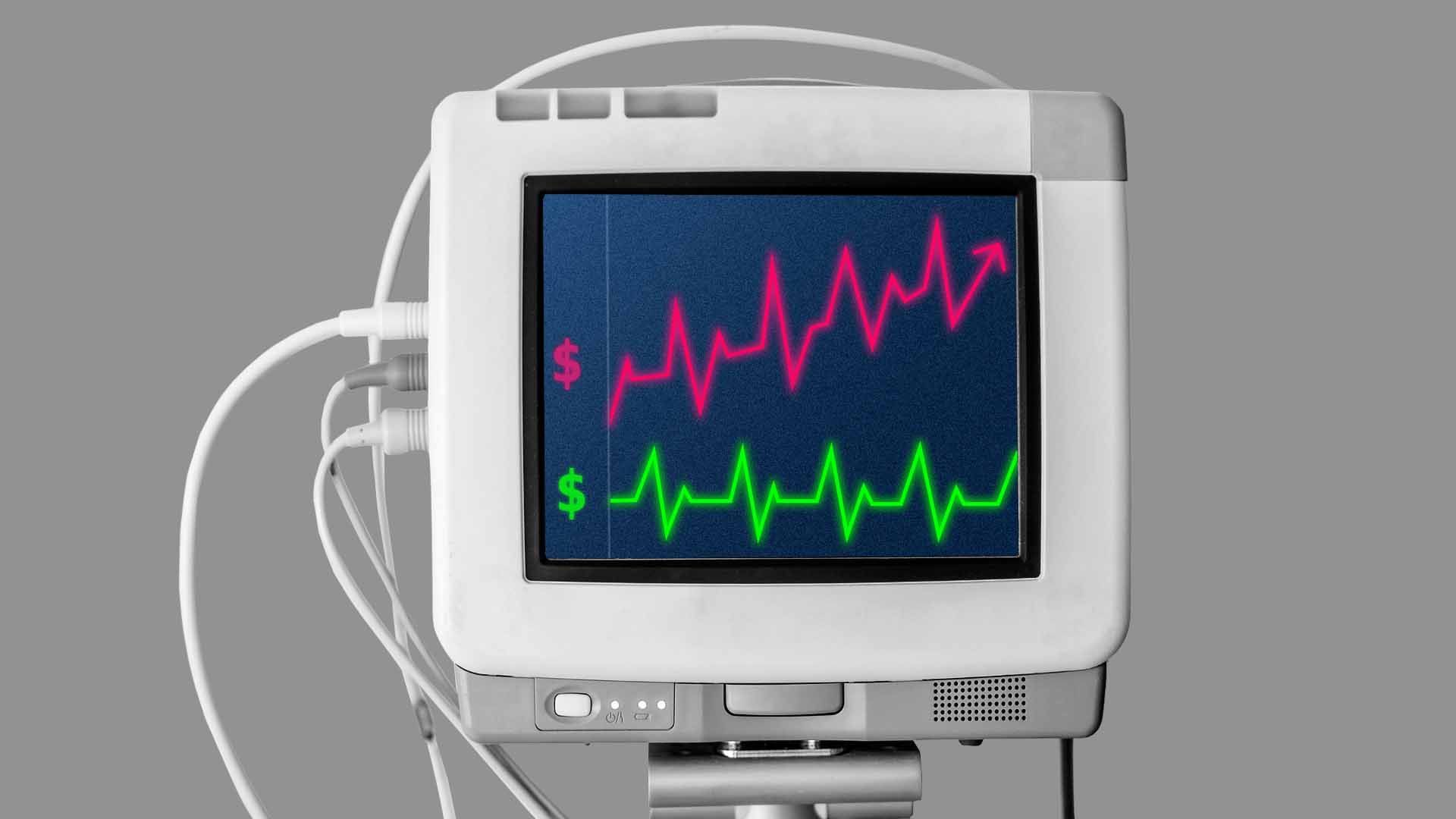 A pair of big biotech deals is stirring some hope for a segment that's been in a deep funk and just starting to size up the aftereffects of Silicon Valley Bank's demise.
What's happening: Pfizer's $43 billion acquisition of cancer drug maker Seagen and Sanofi's $2.9 billion deal to buy diabetes drug manufacturer Provention Bio, both announced Monday, offer signs that pharmaceutical giants flush with cash and eager to reboot their pipelines could slow the sector's slide.
But conditions will remain tough for startups still pushing products to market and struggling in an environment with rising interest rates.
"We already saw a huge dip in valuations" before SVB's fallout, Snell & Wilmer partner Bardia Moayedi tells Axios Pro's Claire Rychlewski and Aaron Weitzman. "Now with hesitation in the financial markets with cash, liquidity and investment, it's going to be much harder for startups to get funded."
Driving the news: Pfizer's play for Seagan jolted the markets on Monday and marks both the largest merger announcement so far this year, and the largest pharma deal since AbbVie bought Allergan in 2020, per Axios' Dan Primack.
It reaffirmed the enduring appeal of cancer drugs, which public and private insurers tend to cover despite hefty price tags — and the way Pfizer is starting to pivot away from top-selling drugs that are facing patent cliffs, like the blood thinner Eliquis and breast-cancer drug Ibrance, the Wall Street Journal noted.
While the pandemic-fueled tech and life sciences bubble may have ended as interest rates rose and geopolitical tensions grew, industries like pharma need to continue to show growth through either strategic investments or consolidation, Elizabeth Kaske, EY Americas buy and integrate leader, told Axios.
Between the lines: Manufacturers, such as Eli Lilly have blamed drug-pricing provisions in Democrats' Inflation Reduction Act for discouraging R&D in some cancer drugs, saying they no longer met criteria for continued investment.
But on a Monday call with investors, Pfizer CEO Albert Bourla said the way the IRA caps out-of-pocket spending and deals with market exclusivity for biologics actually made the Pfizer-Seagan combination more appealing, per Endpoints News.
He indicated the company is directing some of the huge sums it made off vaccines during the pandemic to augment a portfolio of two dozen cancer medicines that generated $12.1 billion in 2022 revenues.
Sanofi likewise is beefing up its diabetes business by acquiring Provention, the maker of an immunotherapy drug that delays the onset of Type 1 diabetes.
That deal could help Sanofi, which already has two diabetes drugs, to weather moves by Congress to cap the cost of insulin in the commercial market, BioSpace reported.
While neither deal is connected to what happened in banking over the weekend, Kaske said it's telling that both were announced Monday.
"What it does tell me is that that news wasn't enough to stop the big acquirers from announcing and proceeding with their plans," Kaske said. "It does still show confidence in the market."
Yes, but: The deals still have to pass muster with antitrust regulators.
The bottom line: Corporate buyers are still very much looking to close strategic deals despite economic tremors, particularly in the health and technology space.
"I expect we're going to see more turbulence and more unexpected things than less," Kaske said. "I would emphasize companies are really, really planning and really being thoughtful about the deal market and where they want to make investments and making sure they are doing more due diligence."
Go deeper