A more benign message from markets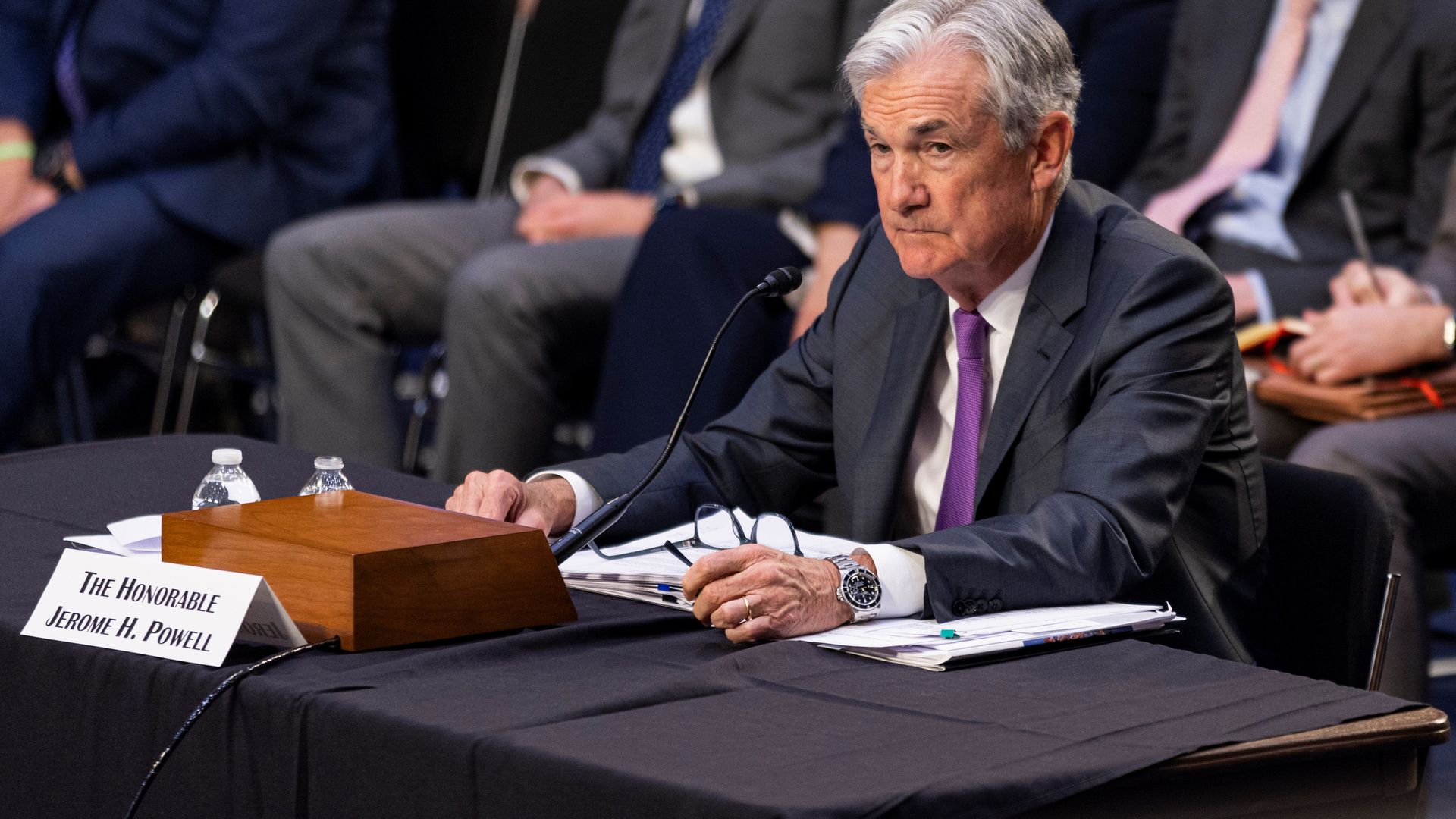 Monday was one for the ages in financial markets, especially for bonds. The two-year Treasury yield fell precipitously, part of the biggest three-day drop in that rate since the 1987 stock market crash.
It reflected some mix of panicked, flight-to-quality Treasury purchases, and an assessment that the Fed won't be able to push rates as high as had seemed likely a few days ago amid banking turmoil.
Driving the news: Tuesday, however, the swings have partly reversed. The two-year yield was up 0.29 percentage points at 11:45am EDT, to 4.32%.
Relatedly, futures markets swung violently Monday, pricing in significant odds the Fed will not hike at its meeting next week, as has been long-telegraphed.
But Tuesday morning, they've swung back the other way, with 86% odds of a quarter-point rate hike.
Between the lines: All sorts of markets — including bank stocks and volatility indicators — are flashing the same signs Tuesday: Conditions look less scary than they did Monday.
The absence of any new signs of bank runs or further bank seizures is viewed, in and of itself, as good news.
If the government rescues announced over the weekend successfully prevented the kind of wholesale panic some had feared, then it makes sense for some of the more dire risks markets priced on Monday to fade away.
Yes, but: When financial instability is unleashed, it rarely is contained with a single bold announcement. And the speed at which things have happened since Thursday is a reminder that the economic narrative can be upended practically overnight.
Go deeper