Growing political backlash against THC-containing products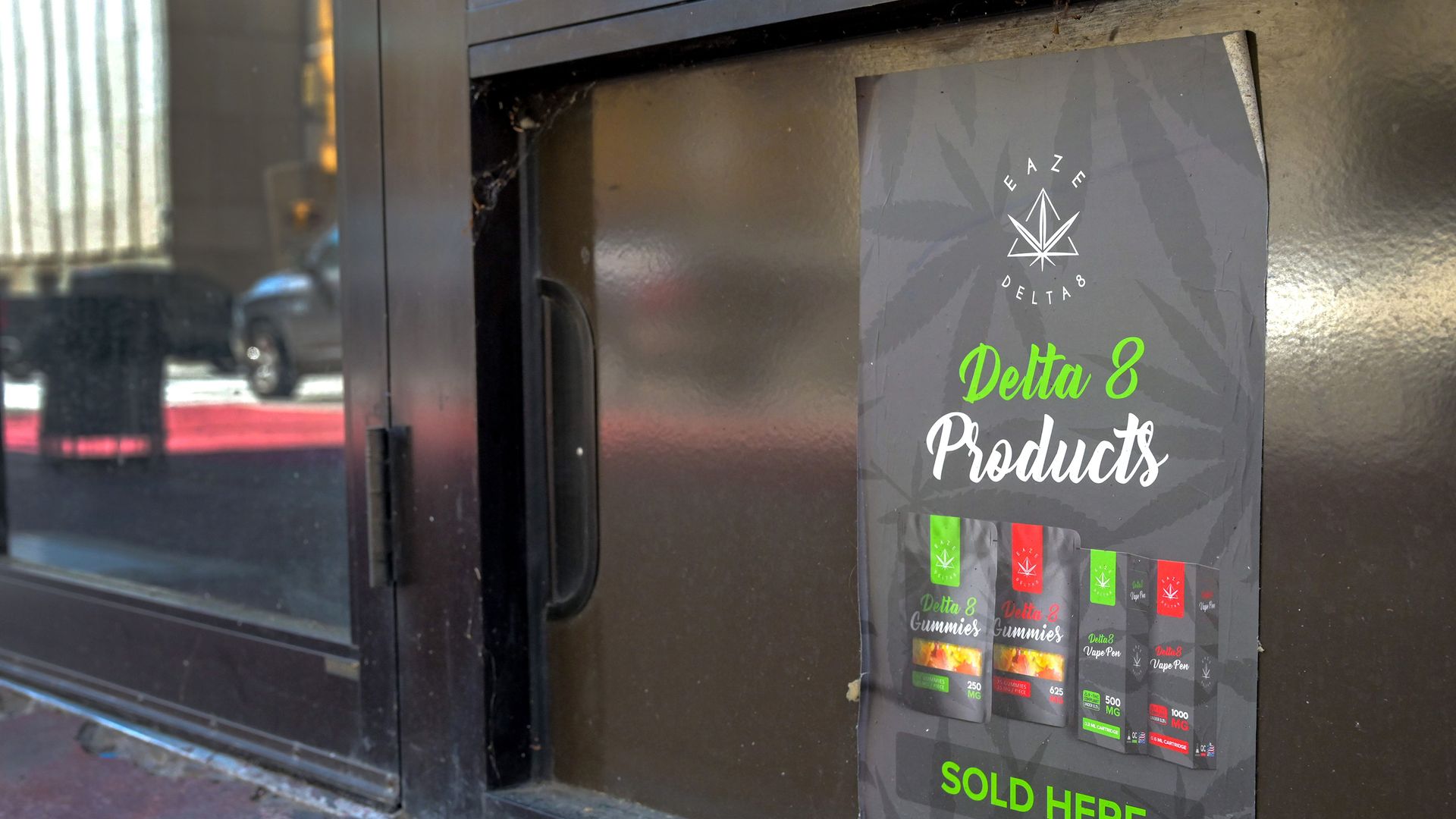 States around the nation are eyeing measures to curb the availability of products derived from hemp known as delta-8 THC due to concerns about consumption by kids.
Driving the news: There are proposed measures in Kentucky, Louisiana, Texas, Arizona and Virginia aimed at closing a loophole in hemp sales that allows the sale of products with the THC-containing compound.
What they're saying: A group of Virginia health organizations, as well as the American Academy of Pediatrics, sent a letter last week to Gov. Glenn Youngkin calling for more restrictions on hemp-derived products with high amounts of THC to curb the rising number of cases of kids ingesting the substances, WTOP reported.
"They are not tested for potency or purity, nor have they been subject to sufficient research and study. Equally concerning, they often bear misleading and inaccurate labels, many of which recklessly target children," they wrote.
"We have sort of a 'wild west' situation. It's a gray area. Delta-8 is being sold around the state, and it's being sold in gas stations, health food stores," Katie Moyer, president of the Kentucky Hemp Association, told the Kentucky Lantern.
The other side: The U.S. Hemp Roundtable, a national advocacy group for the industry, called for the products to remain legal but put under "a stricter regulatory framework akin to adult-use cannabis."
Go deeper