Gadi Schwartz to host new NBC News NOW primetime show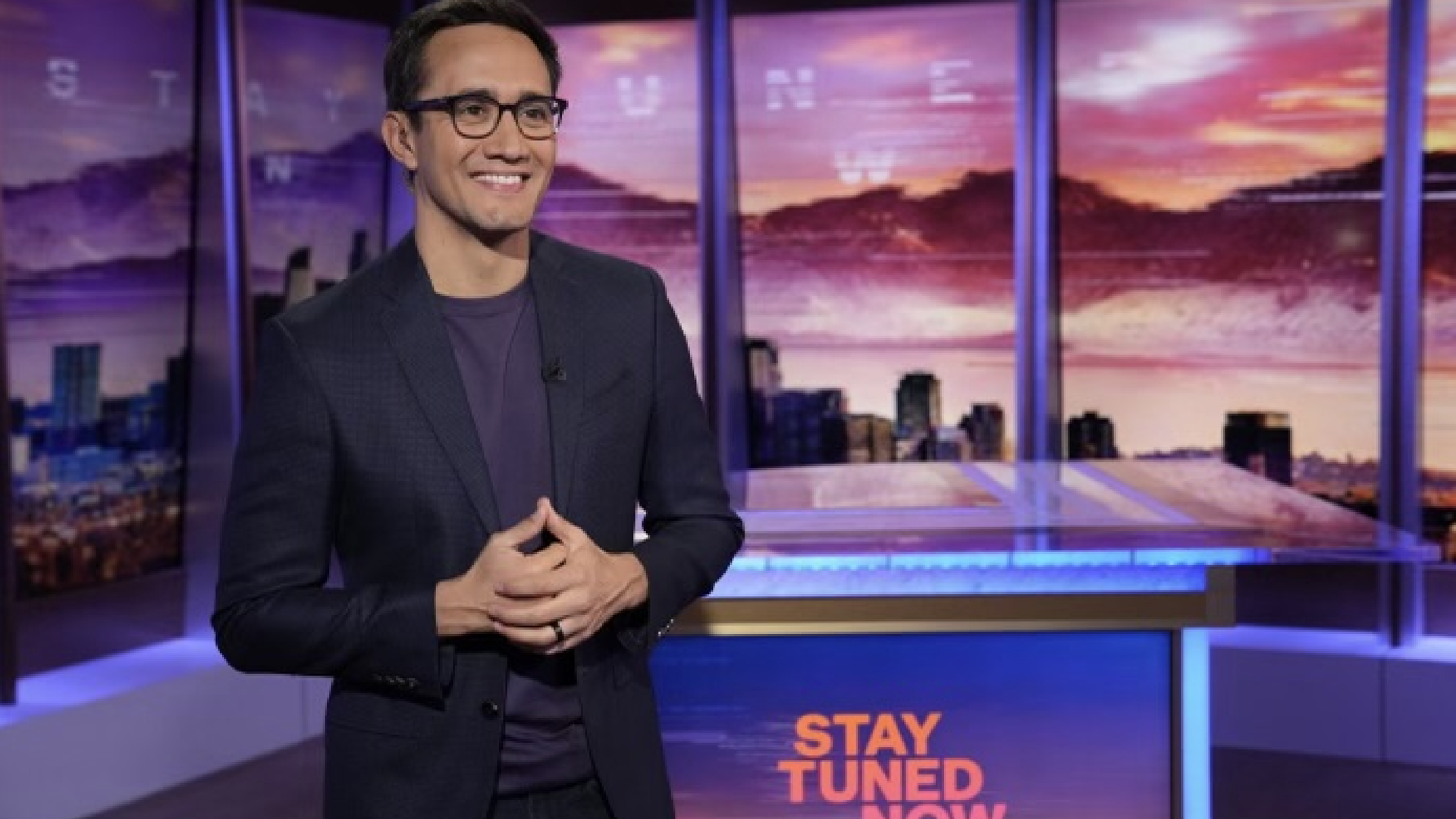 NBC News on Monday will debut "Stay Tuned NOW," a new primetime streaming program on NBC News NOW, anchored by NBC News' Gadi Schwartz.
Why it matters: The Guatemalan-born Schwartz will be one of the few Latinos to anchor a national U.S. news show, even as Hispanic audiences grow.
Details: "Stay Tuned NOW" is scheduled to air on weeknights at 8 p.m. ET/5 p.m. PT.
NBC News said the show is an extension of "Stay Tuned" — a mobile-first, Gen Z news brand averaging 38 million monthly episode views — which Schwartz also co-hosts.
The new streaming primetime program will dive into the day's most talked-about reports and the latest breaking news.
"Stay Tuned NOW" also will examine the "Future of Everything" with a daily segment covering advancements in tech and science shaping the world, the network said.
It also will introduce "The Temperature Check," a recurring feature on the changing climate, its impacts and the global response.
What they're saying: "As someone who was born in Guatemala, and raised in New Mexico, I'm honored to add that additional perspective to our coverage of our communities," Schwartz told Axios.
Schwartz said "Stay Tuned NOW" will spotlight reporting from Noticias Telemundo and hopes to eventually anchor the program from cities across the American Southwest.
"Latinidad is a kaleidoscope of culture and it gives me so much hope that we are finding new ways to reflect that in our programming."
Background: Schwartz has covered immigration, the U.S.-Mexico border, disinformation, numerous election cycles, and natural disasters as a correspondent for NBC News based in Los Angeles.
He previously worked as a reporter at television stations in Los Angeles and Albuquerque, New Mexico.
Editor's note: The Axios Latino newsletter is a collaboration between Axios and Noticias Telemundo.
Go deeper