DOJ has eyes on AI, antitrust chief tells SXSW crowd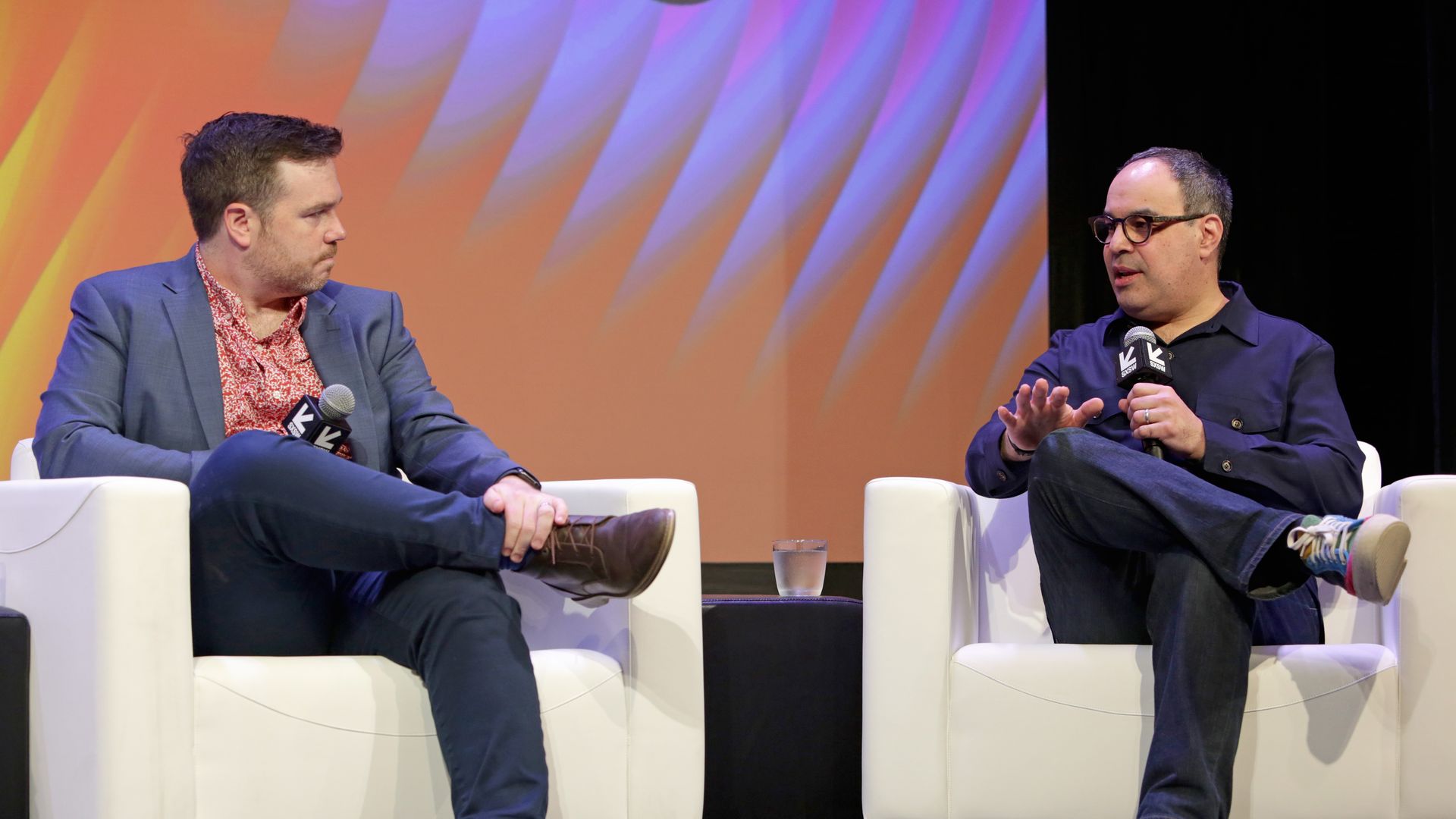 U.S. Justice Department antitrust chief Jonathan Kanter told a crowd at the South by Southwest festival in Austin, Texas, that his agency is paying close attention to the hot field of artificial intelligence.
What they're saying: "We use the term [artificial intelligence] as if it's a very narrow category, but these are just tools," Kanter said during a taping for the New York Times' "Hard Fork" podcast.
"When we think about AI, we think about it as a tool... it's really important that we understood that, so we've hired data scientists and are bringing in expertise to make sure we have the ability to understand that technology," Kanter said during the interview with technology journalists Kevin Roose and Casey Newton.
Kanter said the DOJ is calling its AI effort "Project Gretzky" after hockey legend Wayne Gretzky — known for a line about "skating to where the puck is going."
The intrigue: Kanter spoke during a South by Southwest festival utterly gripped by the AI craze, with dozens of panels and events claiming to be showing attendees the future of AI.
Be smart: The government moves slowly, industry moves faster and AI has been traveling at hyperspeed. But Kanter, known for his aggressive antitrust cases against Google, is warning that the growth and application of AI won't escape regulatory scrutiny.
Go deeper