Reports of sexual assault at U.S. military academies spike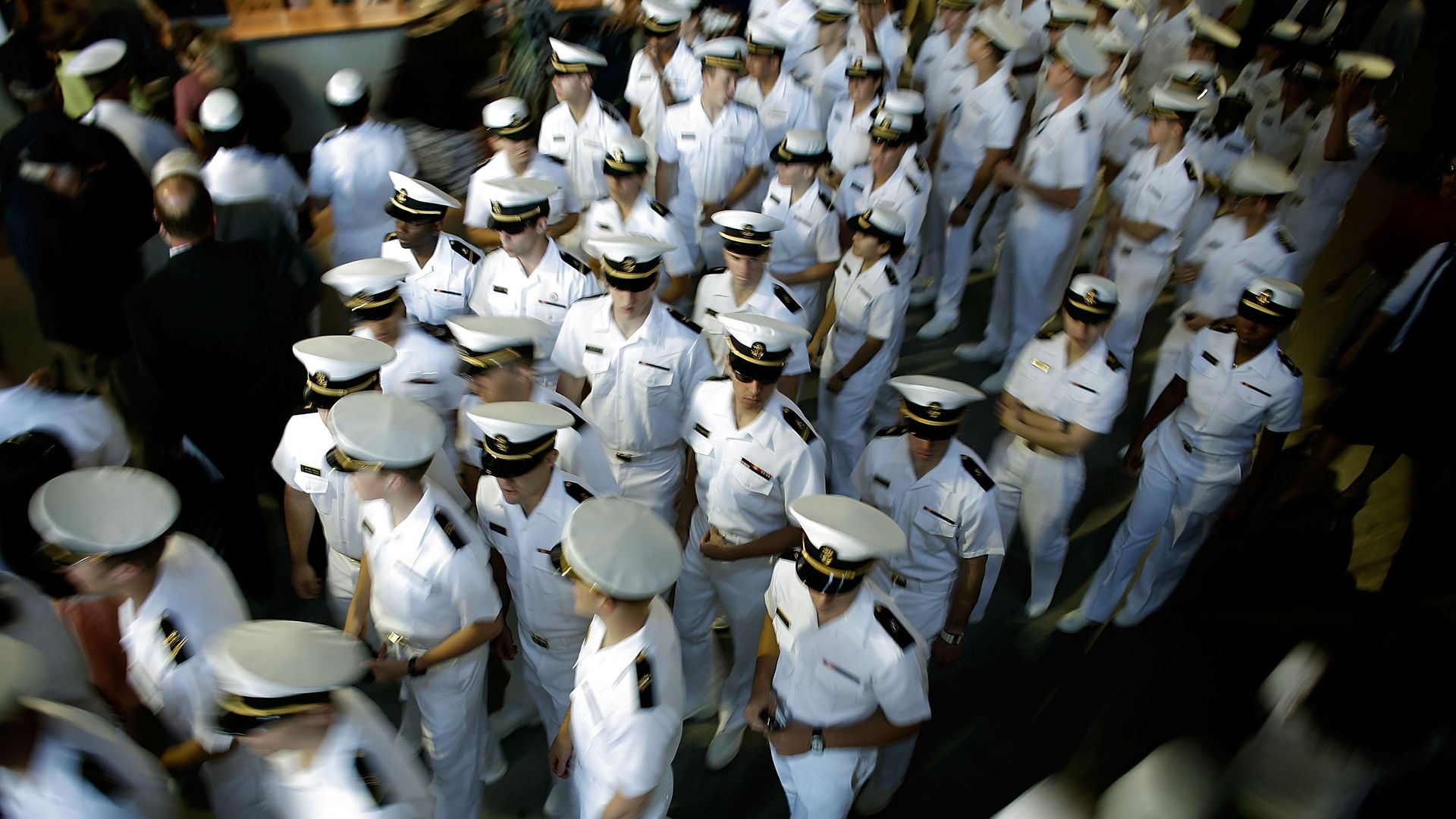 Reported sexual assault at U.S. military academies surged during the 2021-22 school year, according to a new report released by the Department of Defense on Friday.
The big picture: There were increases in all types of unwanted sexual contact at Army, Navy, and Air Force schools — for both men and women — the report found.
Zoom in: In a student survey, more than one in five women (21.4%) indicated experiencing unwanted sexual contact, which includes "completed penetration, attempted penetration and unwanted touching," the report said.
That's up from about 16% in 2018, when the survey was last done due to pandemic restrictions.
The rate was 4.4% for men last year, up from 2.6% in 2018.
The results "reaffirm the critical need for continued implementation of the reforms underway in the Department," the Pentagon said.
Of note: Alcohol use was involved in 60% of unwanted sexual contact incidents reported.
Meanwhile, the three academies received a total of 206 reports of sexual assault — a jump from the 161 received in the previous school year, the congressionally-mandated annual report states.
Thee total number of sexual harassment complaints also increased across the three academies, from 30 to 40 compared to 2018.
The U.S. Military Academy received the majority of those complaints, followed by the U.S. Air Force Academy.
What they're saying: "There is no single solution to this problem," Nate Galbreath, the acting director of the Pentagon's Sexual Assault Prevention and Response Office, said in a statement.
"However, the military justice reforms, prevention initiatives, and survivor care enhancements we have underway for the military as a whole are the solution set for the academies as well," he added.
Flashback: Last year, President Biden signed an executive order making sexual harassment an offense under the Uniform Code of Military Justice following growing criticism over the military's ineffectiveness at preventing incidences of sexual misconduct.
Go deeper