New York AG goes after the Ethereum blockchain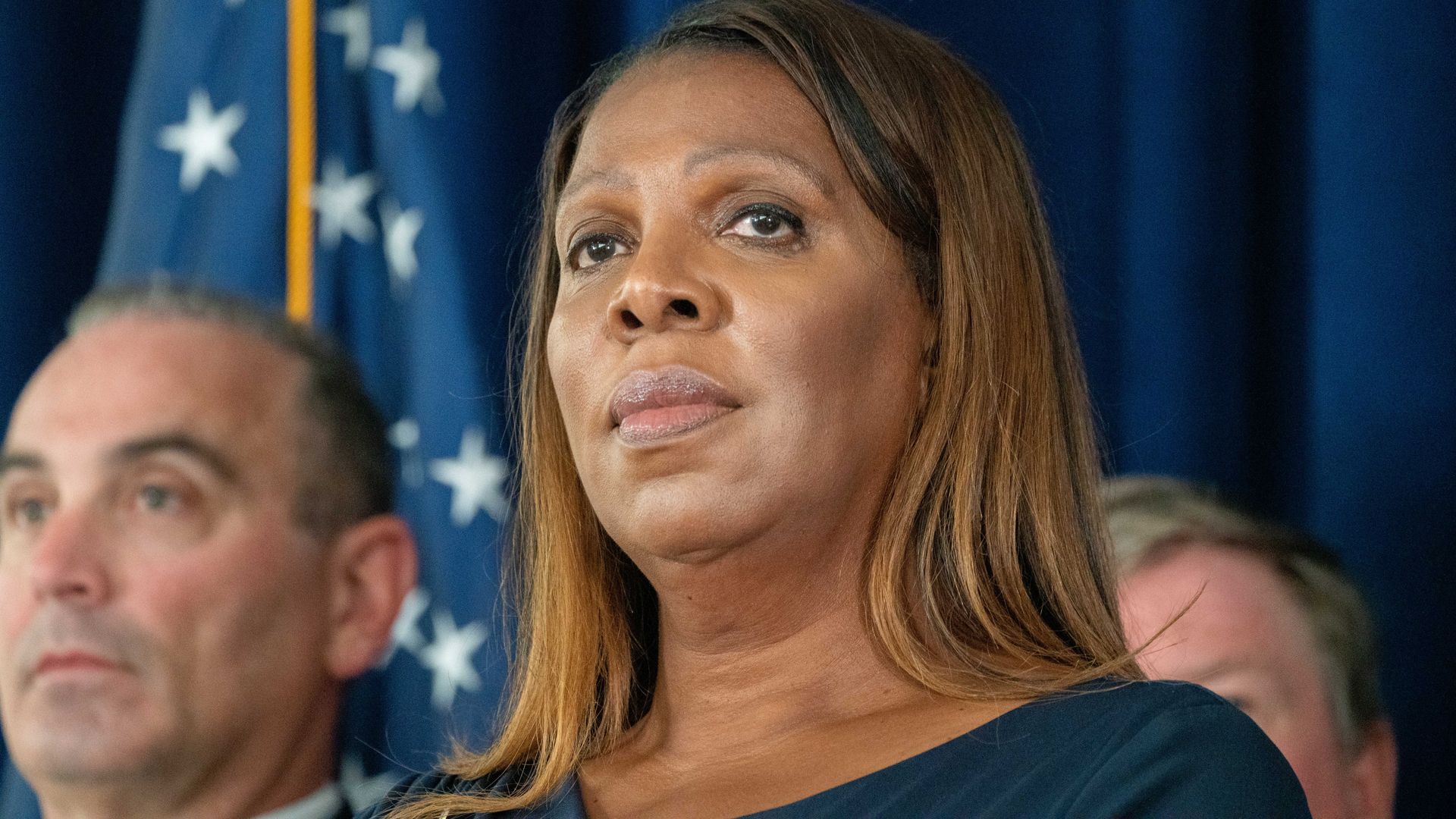 A lawsuit against a cryptocurrency exchange by New York State looks a lot more like a referendum on the world's second biggest blockchain, Ethereum.
Why it matters: Ether has a nearly $200 billion market capitalization and something like 400,000 daily users. Its popularity was partly driven by the fact that entrepreneurs had become convinced that the coin had become exempt from securities regulations.
Details: New York Attorney General Letitia James announced a suit against the crypto exchange KuCoin on Thursday, specifically making note of the fact that it's the first such suit alleging that ether is a security.
KuCoin is the fourth largest crypto exchange by volume, according to CoinMarketCap. Founded in 2017, it has $3.1 billion in assets on its platform and does over $700 million in daily volume.
The complaint found that it violated the law by selling commodities and securities that were not properly registering in New York state, it offered a staking product similar to the one that got a U.S.-based exchange in trouble with the SEC and that it failed to register as an exchange in the state.
In the weeds: The complaint takes pains to argue that ether (ETH) is a security under existing law.
It describes the initial coin offering that funded the development of Ethereum. Then it draws attention to the network's transition to a new consensus mechanism as evidence that a small group retains control over it.
"The developers of ETH promoted it as an investment that was contingent on the growth of the Ethereum network," the complaint notes.
Independent operators that verify the validity of transactions on the blockchain are paid automatically in new ethers issued by the network, securing its ledger against manipulation.
Of note: In order to verify that various cryptocurrencies were available in the state on KuCoin, a detective bought and sold digital assets on the platform from within its boundaries.
KuCoin did not immediately respond to a request for comment.
The bottom line: The AG is seeking disgorgement of ill-gotten gains from New Yorkers, injunctive relief and other remedies.
Yes, but: What everyone in the distributed ledger industry will actually be watching is whether or not the court sustains New York's contention that the second largest cryptocurrency in the world should be regulated as a security.
Editor's note: This story has been corrected to state that ether's market capitalization is nearly $200 billion, not $200 million.
Go deeper