Fed's top Wall Street cop: Banks should be cautious about crypto-related dealings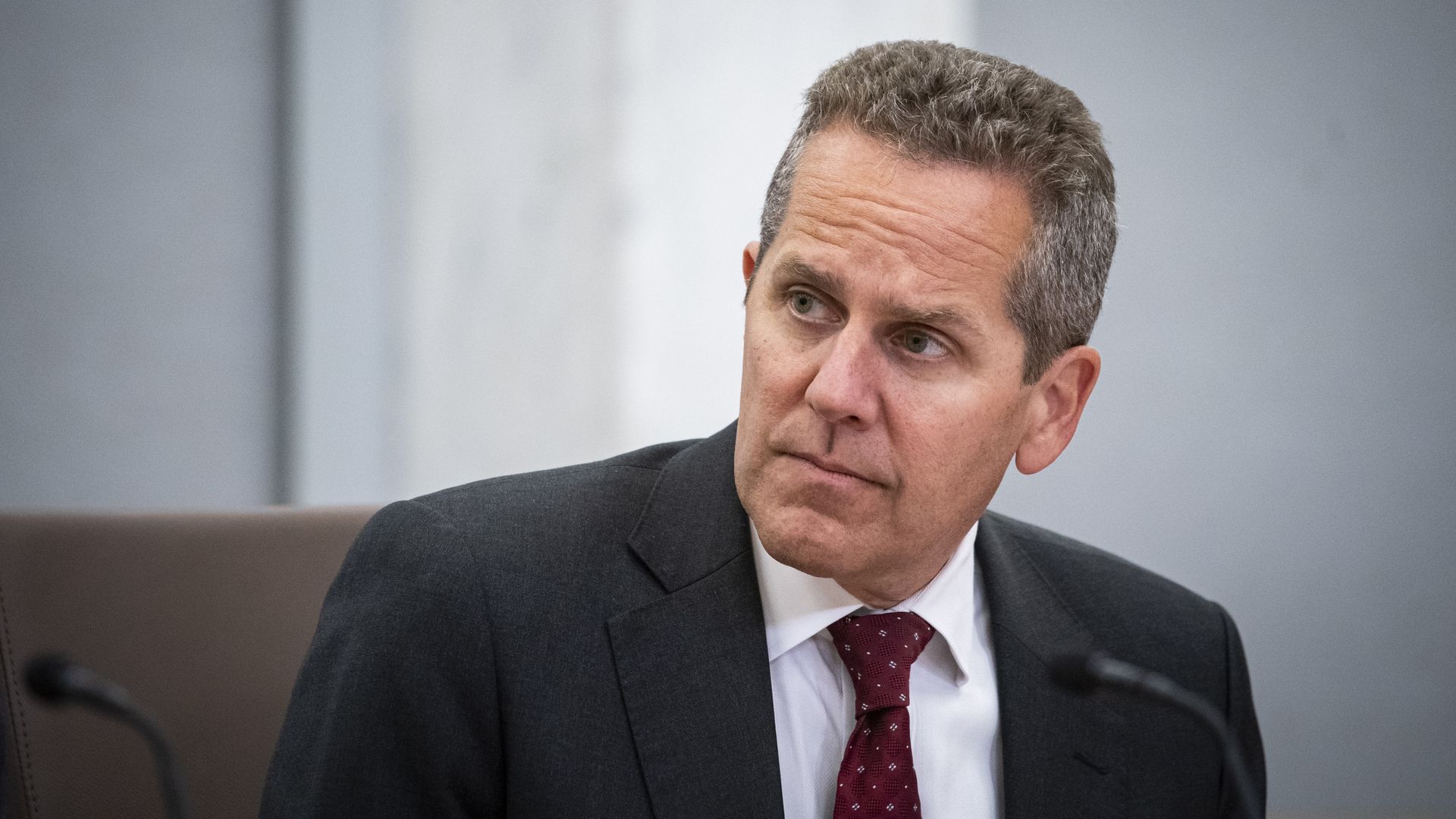 The Federal Reserve's top bank cop Michael Barr on Thursday said banks should be "careful and cautious" in dealings with cryptocurrency assets and the broader crypto sector — the latest sign of the Fed's increasingly wary stance on crypto-related activities within the banking sector.
Why it matters: The recent meltdown in the cryptocurrency sector has had limited spillover to the banks regulated by the Federal Reserve, but the central bank has warned that crypto could one day pose risks to the wider financial system.
What they're saying: "Our overall stance is that, at this stage of the development, banks should take a careful and cautious approach to engaging in crypto-asset related activities and the crypto sector," Barr, the Fed's vice chair for supervision, said at the Peterson Institute for International Economics. It's the Fed official's fifth public speech since being confirmed to the post last summer.
"We would likely view it as unsafe and unsound for banks to directly own crypto assets on their balance sheets," Barr said.
Barr also said the Fed was working to enhance its supervision of these activities, as well as build a "specialized team of experts that can help us learn from new developments and make sure we're up to date on innovation in this sector."
The backdrop: The Fed, and Washington more broadly, has taken a tougher stance against crypto-related activities within the banking sector. Earlier this year, the Fed issued a statement alongside other regulators that warned banks that some crypto dealings were "highly likely to be inconsistent with safe and sound banking practices."
Another joint statement, released last month, warned banks of the risks associated with deposits linked to stablecoins, a cryptocurrency meant to be pegged to the U.S. dollar.
In his speech on Thursday, Barr also warned about risks associated with stablecoins — both to banks, but also to consumers if left unregulated.
"Consider the consequences if a stablecoin not subject to appropriate supervision and regulation were to be adopted as a widespread means of payment, which some stablecoin developers state as a goal," Barr said.
"An unregulated, unsupervised, deposit-like asset could create tremendous disruptions, not just for financial institutions but for people who might rely on the coin if it were to get wide adoption."
Go deeper