Appeals court could upend the leveraged loans market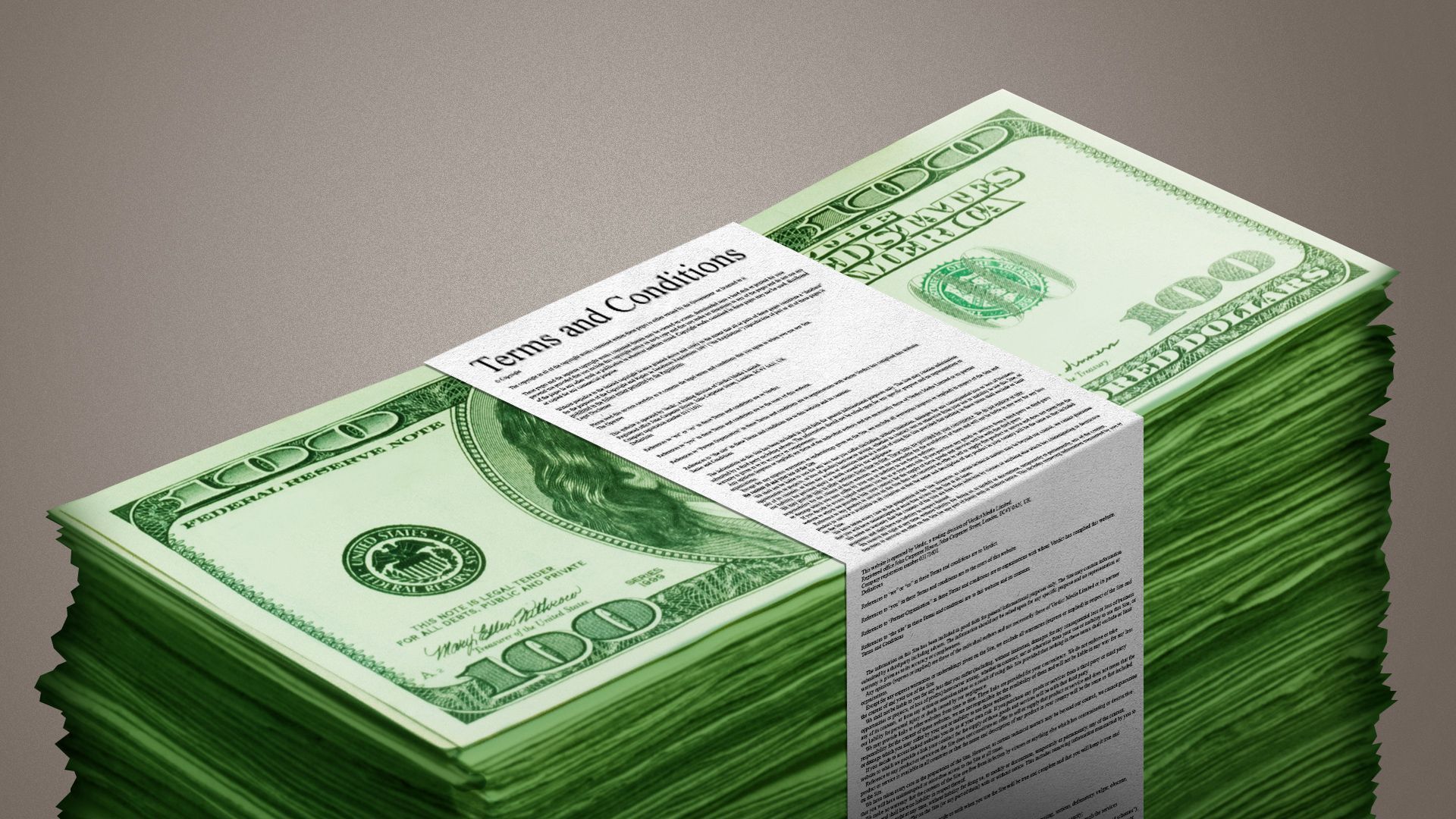 The private credit market is flying high, and its tailwinds soon may be strengthened by a federal appeals court in New York City.
Driving the news: Beginning Thursday, the Second Circuit will hear arguments over whether syndicated bank loans should be treated as securities.
If the three-judge panel rules that they should, thus overturning a lower court decision, it could dramatically change how private equity and corporations finance their acquisitions.
Specifically, it could decrease the use of syndicated bank loans and increase the use of private credit.
Details: The case ties back to a $1.7 billion syndicated term loan in April 2014 for Millennium Health, a San Diego-based drug testing company that at the time was owned by private equity firm TA Associates.
Around $1.27 billion of the total was for a dividend recap that benefited TA and certain company officers, with lenders getting smoked when Millennium went bankrupt one year later.
What those lenders apparently hadn't known was that Millennium for years had been under government investigation for Medicare fraud. The banks, however, first became Millennium lenders back in 2012 and allegedly were in the loop. Moreover, investors allegedly weren't informed of material developments in a civil case where Millennium was the defendant.
A bankruptcy trustee named Marc Kirschner sued the four relevant banks — JPMorgan, BMO, Citigroup and SunTrust — claiming securities law violations. But his efforts to recover losses were thwarted by a Manhattan court in 2020, which basically ruled that the banks couldn't have violated securities laws if syndicated loans aren't securities (as first established by another court nearly two decades earlier).
If the appeals court upholds the lower court ruling, then nothing changes and we just wasted a few minutes of your time. Apologies.
If the appeals court overturns the lower court ruling, then it could have what law firm Troutman Pepper calls a "profound effect" on Wall Street and the global economy.
In short, syndicated loans could become more expensive for borrowers, since banks are unlikely to swallow the extra compliance costs.
Such a ruling also could spark all sorts of new litigation by lenders in other companies, while funds set up to buy syndicated loans might pause in order to rework their legal structures.
The bottom line: Private credit, sitting on a growing heap of dry powder, would be the short-term winner of Kirschner beating the banks. In the long term, however, it could find itself in the crosshairs of the same groups filing amicus briefs on Kirschner's behalf.
Go deeper