The state of the NFL combine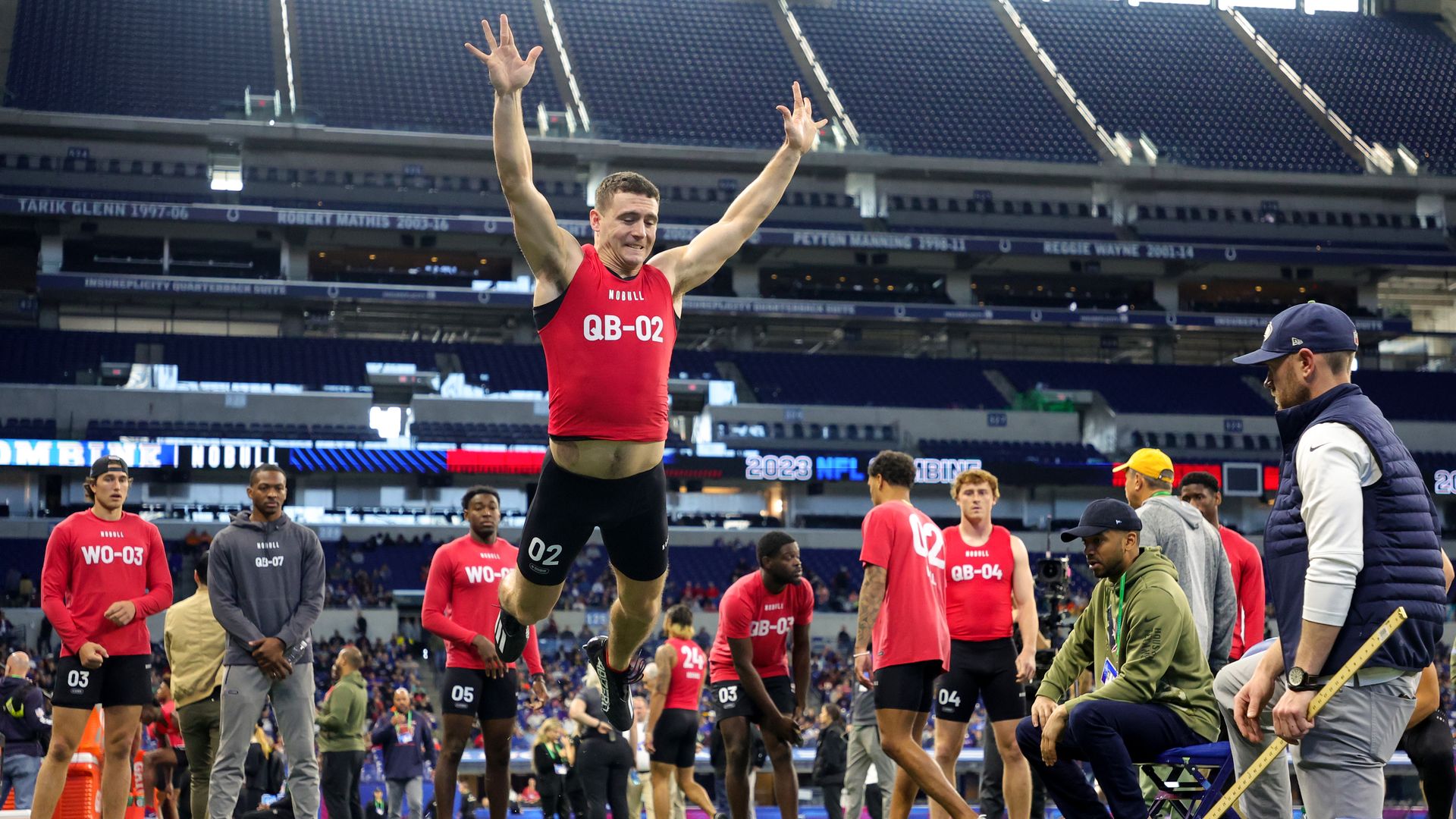 The National Football League scouting combine concluded on Sunday in Indianapolis, where 319 prospects partook in an annual event whose usefulness has come under heightened scrutiny in recent months.
The backdrop: In December, NFL executive Troy Vincent likened the combine to a "slave auction" due to the nature of medical evaluations and interviews — the parts of the combine that are less publicized but often more valued by teams.
Last month, NFL Players Association executive director DeMaurice Smith called for the combine to be abolished because teams "engage in intrusive employment actions that don't exist anywhere else," like forcing players to waive their medical rights.
Smith added that he thinks even the on-field workouts have become superfluous due to the abundance of game tape and tracking technology that already provide similar information.
The other side: The NFL says the combine "remains the most efficient way for all 32 NFL teams to gain access to … the best draft-eligible prospects in the country." And plenty of team executives, unsurprisingly, agree.
"100% necessary in my opinion," Cincinnati Bengals general manager Duke Tobin told AP.
"It's difficult for me to see a future without some kind of evaluation tool where we can gather the amount of information we can gather here," another general manager told ESPN.
State of play: After receiving feedback from recent draftees, the NFL made some changes this year to improve an event that has for decades been described as a "meat market" where players are "poked and prodded."
Medical exams — seen as the most arduous part of the process, with some players waiting upward of five hours for an MRI — were limited to just one on-site exam per player this year.
Teams also faced heavy fines and lost draft picks if they asked "improper and/or offensive questions" during interviews, per a league memo. Players in the past have been asked point-blank about their sexual orientation or history of mental illness.
Go deeper