Exclusive: Conservatives push McConnell to fill FTC seats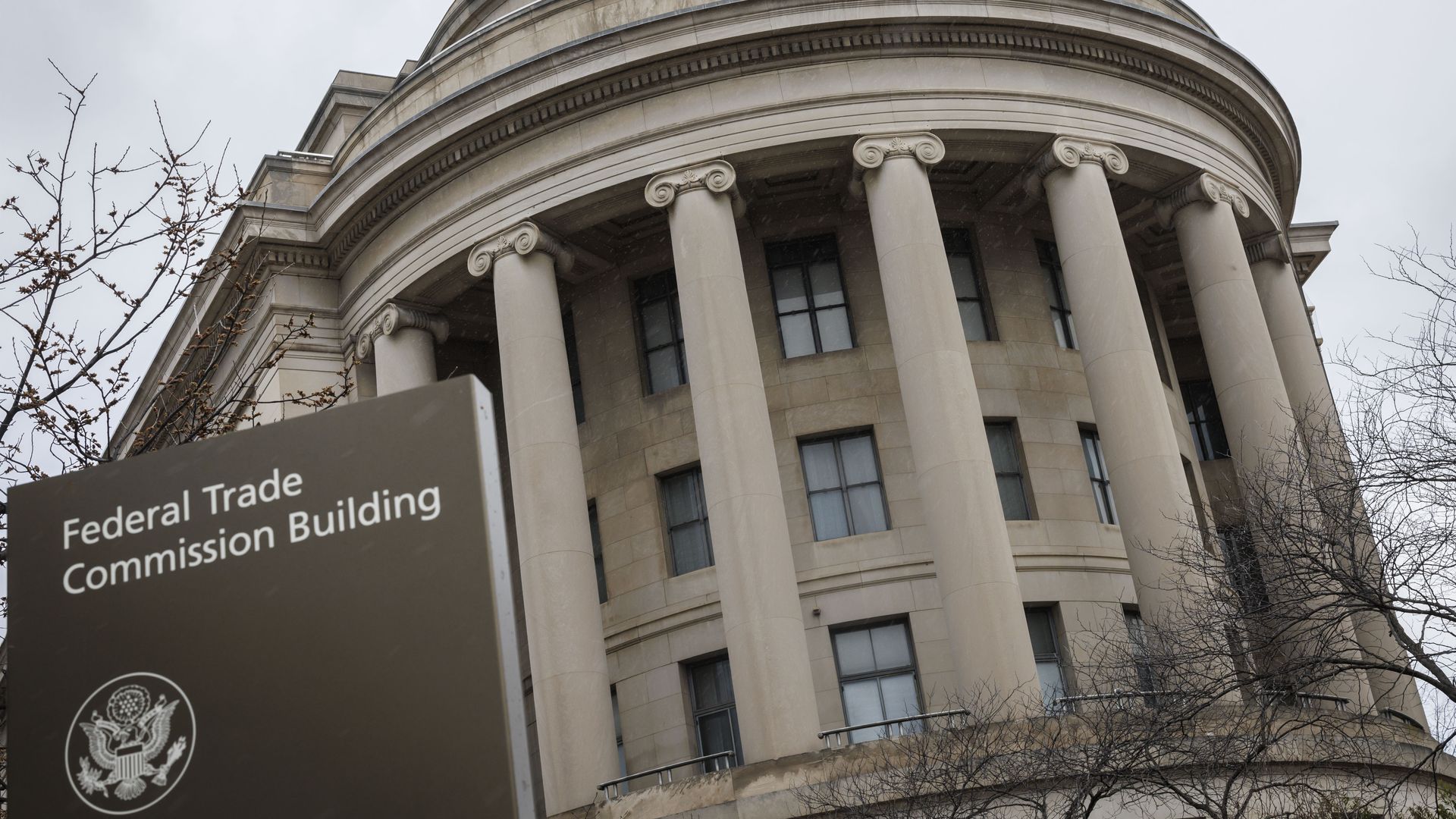 Conservative groups are pushing Senate Minority Leader Mitch McConnell (R-Ky.) to quickly confirm two Republican commissioners to the Federal Trade Commission, per a letter first seen by Axios.
Driving the news: The FTC, led by Democrat Lina Khan, is currently operating with three Democratic commissioners after the departure of Republican Noah Phillips last year and Republican Christine Wilson's departure planned for the end of March.
"The recent resignation of Wilson, which has led the body to become composed entirely of Democrats, means that there are two opportunities to elevate conservative skeptics of Big Tech to the body," the letter, which was organized by the American Principles Project and signed by Heritage Action for America and the Bull Moose Project, reads.
Why it matters: Some conservatives see an opportunity to seat new Republican FTC commissioners who are ready to go after tech platforms for perceived content bias.
It's a different mindset from Democrats on the commission, who have been focused on pursuing tech platforms for alleged antitrust and consumer protection abuses.
The letter's signers don't name any preferred candidates.
What they're saying: "No reasonable person can deny that Big Tech companies have put their thumbs on the scale to prop up the Democratic Party," the letter to McConnell reads. "But the sad truth is that despite Big Tech's lawless suppression of conservatives, previous FTC actions have enabled tech oligarchs' monopolistic practices."
"With both Republican seats on the commission open, there is a historic opportunity to nominate qualified conservatives willing to take Big Tech monopolists to task for their offenses," the letter reads. "With the commission now made up entirely of Democrats, we urge your leadership to advance these needed nominations as swiftly as possible."
Between the lines: Traditionally, Republicans at the FTC have been more hands-off and pro-business. If Republicans fill their FTC seats with people who think Big Tech is biased against conservatives, all five commissioners will share a hostility to tech giants — though the two sides still have vastly different priorities.
Go deeper