Surprise Angry Birds takedown could be reversed, publisher says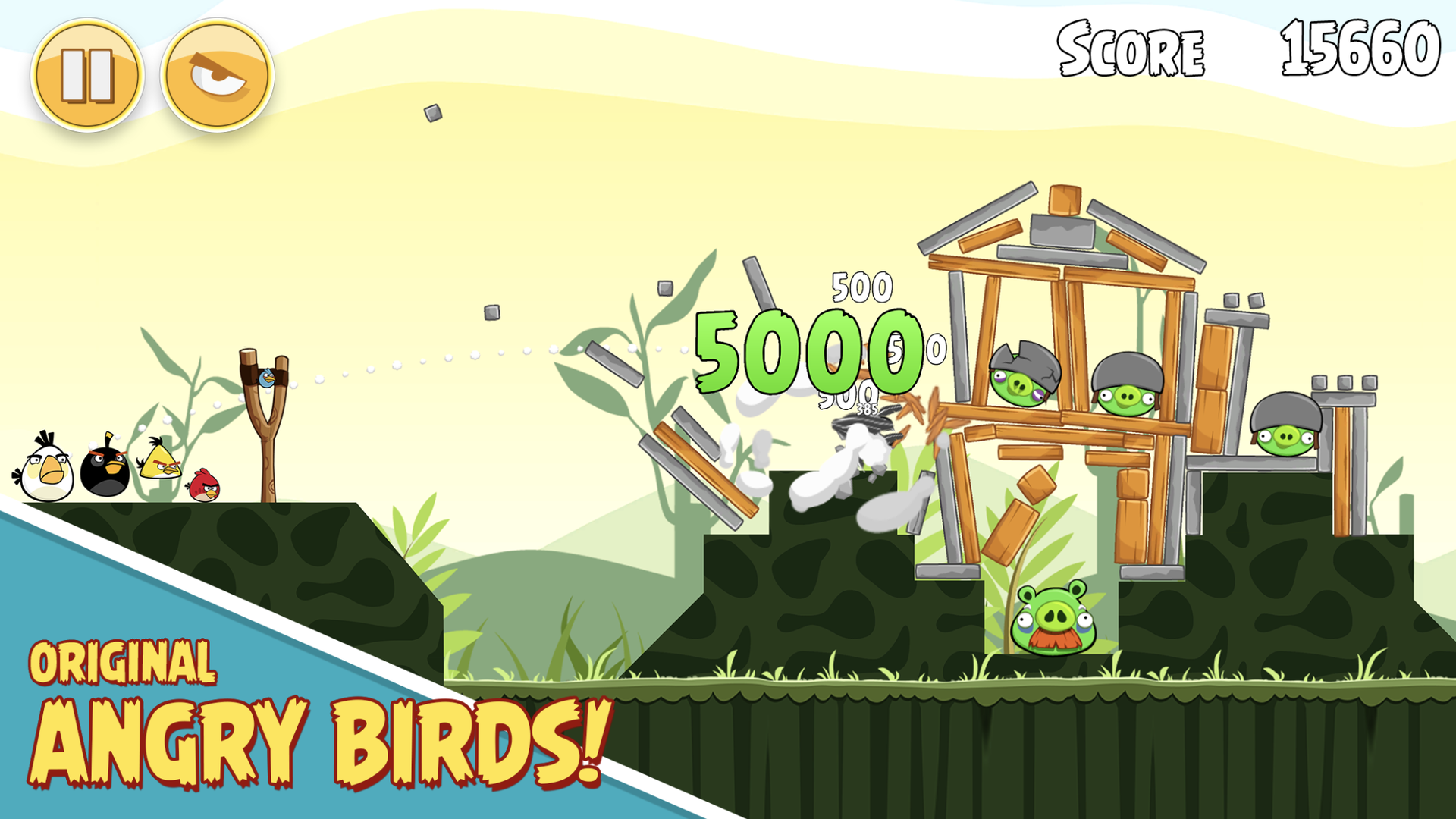 The controversial de-listing of a beloved Angry Birds game from the Google Play Store last month could be reversed — or repeated on iOS — a senior executive for publisher Rovio tells Axios.
Why it matters: Rovio's recent, radical moves around 2022's Rovio Classics: Angry Birds have been misunderstood, its publisher says, and are not the case of lucrative free-to-play games clipping the wings of a popular paid game.
Catch-up quick: Rovio launched Rovio Classics: Angry Birds in March 2022, but announced in late February of this year it would remove the game from the Google Play Store and rename it Red's First Flight on iOS.
In a statement at the time, Rovio blamed the classic game's "impact on our wider game portfolio."
Fans criticized the move, believing Rovio had ditched Classic, released just a year prior after years of popular demand because it had become too popular.
Instead, Rovio believes it was forced to act because it believes the introduction of the classic game early last year created a search problem that resulted in fewer downloads of Angry Birds games of any type.
The theory: Mobile users searching for Angry Birds since the launch of Rovio Classics: Angry Birds would see the $1 classic game dominating search results, opt not to buy it, and download nothing, according to Rovio.
The company says it does not yet know if its latest measures, essentially designed to deprecate the search results for the classic game, will prove to be the necessary fix.
What they're saying: "We've spent the last, whatever it is, 10 or 11 months trying to solve this problem," Rovio's head of Angry Birds strategy Ben Mattes, tells Axios.
Before delisting the game, the company already tried renaming it to Rovio Classics: AB and tried removing the term "Angry Birds" from the game's metadata, but Rovio still could not revive downloads for its Angry Birds portfolio, Mattes says.
The failure of those attempted remedies left the company "no choice but to do something a little bit more drastic" to prove its hypothesis, he says.
What's next: If the renaming test on iOS works, the game could return on Android as Red's First Flight, Mattes said.
But if only deletion works, then the game could also get zapped from Apple's app marketplace.
Sign up for the Axios Gaming newsletter here.
Go deeper