The Iditarod's uncertain future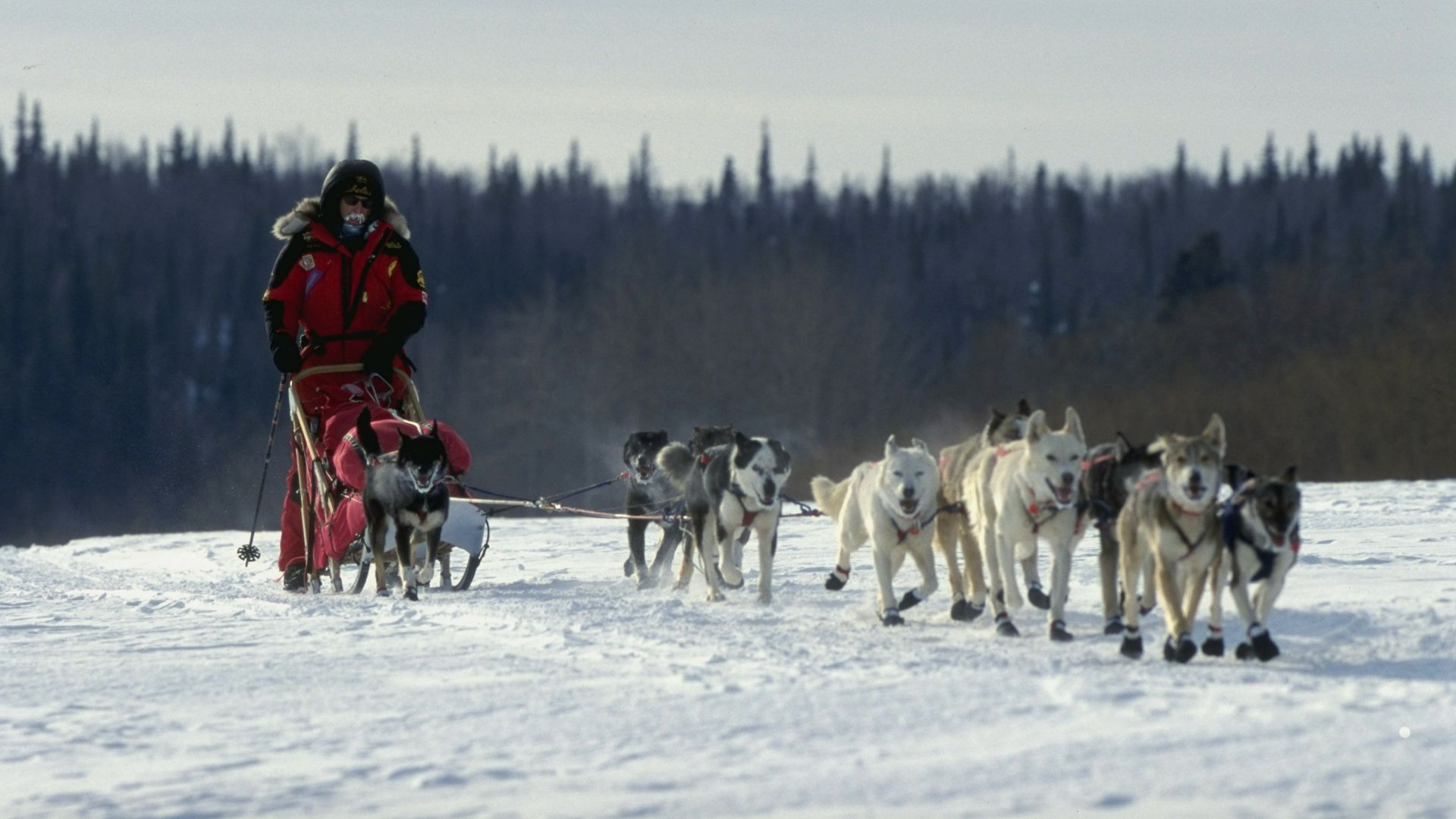 Just 33 mushers will line up for the 51st Iditarod this weekend in Willow, Alaska.
Why it matters: That's the smallest field in the race's 51-year history, continuing a downward trend of participation that raises concerns about the future of the iconic event.
By the numbers: At least 50 mushers (i.e., the drivers of the dog sleds) started the Iditarod every year from 1990 through 2020, topping out at 96 in 2008.
Since then? 46 in 2021, 49 in 2022 and 33 this year — one less than the 34 who started the inaugural race in 1973.
"It's a little scary," four-time winner Martin Buser told AP. "Hopefully ... it's just a temporary lull."
State of play: The decline has been driven partly by economic factors, with stagnating prize money failing to keep up with record inflation.
The 1985 winner earned almost as much ($50,000) as the 2022 winner ($51,798), who said he spent $42,500 on dog food alone that year.
The pandemic has also impacted mushers, who often supplement their income by offering sled dog experiences to cruise ship passengers. Fewer tourists in recent years meant less work.
The big picture: Economics aside, the Iditarod faces a far more existential threat: climate change.
Organizers moved the starting point of the race north from Wasilla to Willow in 2008, and twice since then they've had to move it even farther north due to a lack of snow.
One climate specialist told AP that ice on Alaska's western coast could get thinner, creating a dangerous situation for mushers and their dogs.
Go deeper