FTC order bars BetterHelp from sharing data with social media platforms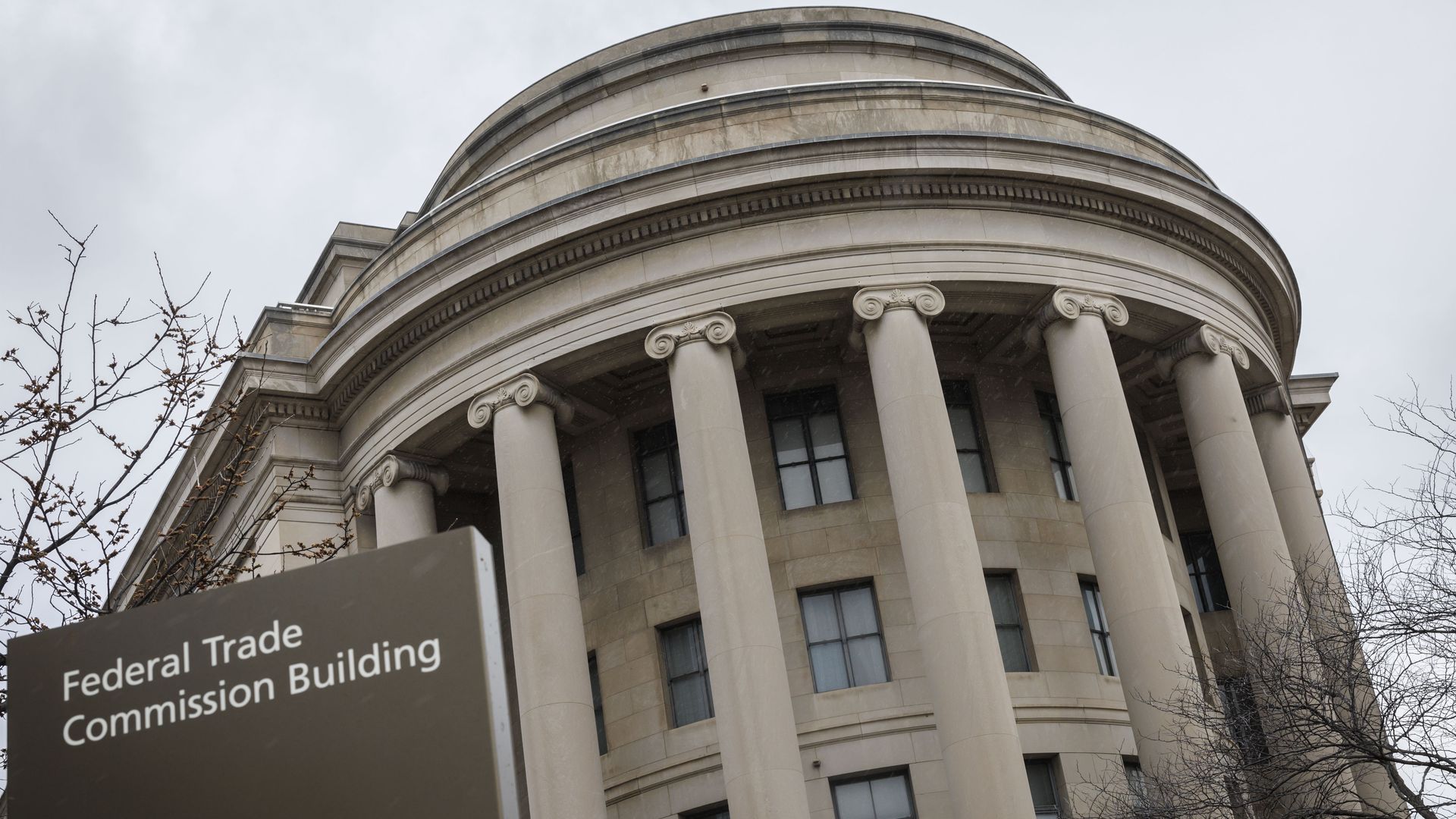 Online counseling service BetterHelp will be banned from sharing consumer health data for advertising purposes and fined $7.8 million under a proposed Federal Trade Commission order issued Thursday.
Driving the news: The FTC issued the proposed order after alleging BetterHelp revealed sensitive consumer data to third parties like Facebook and Snapchat, after pledging to keep such information private.
Why it matters: The order shows the agency keeping its promise to crack down on consumer-facing online companies that say one thing about how they handle personal data and do another.
The $7.8 million will go to impacted consumers. It's the first time the FTC is doling out money in a case where health data was involved, the agency said.
What they're saying: "When a person struggling with mental health issues reaches out for help, they do so in a moment of vulnerability and with an expectation that professional counseling services will protect their privacy," Samuel Levine, director of the FTC's Bureau of Consumer Protection, said in a release.
"Instead, BetterHelp betrayed consumers' most personal health information for profit. Let this proposed order be a stout reminder that the FTC will prioritize defending Americans' sensitive data from illegal exploitation."
"The FTC alleged we used limited, encrypted information to optimize the effectiveness of our advertising campaigns so we could deliver more relevant ads and reach people who may be interested in our services," BetterHelp wrote in a blog post.
"This industry-standard practice is routinely used by some of the largest health providers, health systems, and healthcare brands. Nonetheless, we understand the FTC's desire to set new precedents around consumer marketing, and we are happy to settle this matter with the agency."
Flashback: The FTC's Levine previously told Axios the agency would not hesitate to go after companies that mishandle consumer data.
How it works: Under the proposed order, BetterHelp will be banned from sharing personal information with certain third parties for advertising, limit how it can share data going forward, require consent before disclosures of personal information and put a privacy program in place.
BetterHelp's signup process tells consumers personal health data will be shared for limited purposes; the FTC alleges it actually revealed email and IP addresses and health questionnaire information with companies like Facebook, Snapchat and Pinterest.
The $7.8 million "will be used to provide partial refunds to consumers who signed up for and paid for BetterHelp's services between August 1, 2017, and December 31, 2020," per the FTC's release.
What's next: After a 30 day period for public comment, the FTC will vote on whether to make the order final.
Go deeper