Biden runs into the Supreme Court buzz saw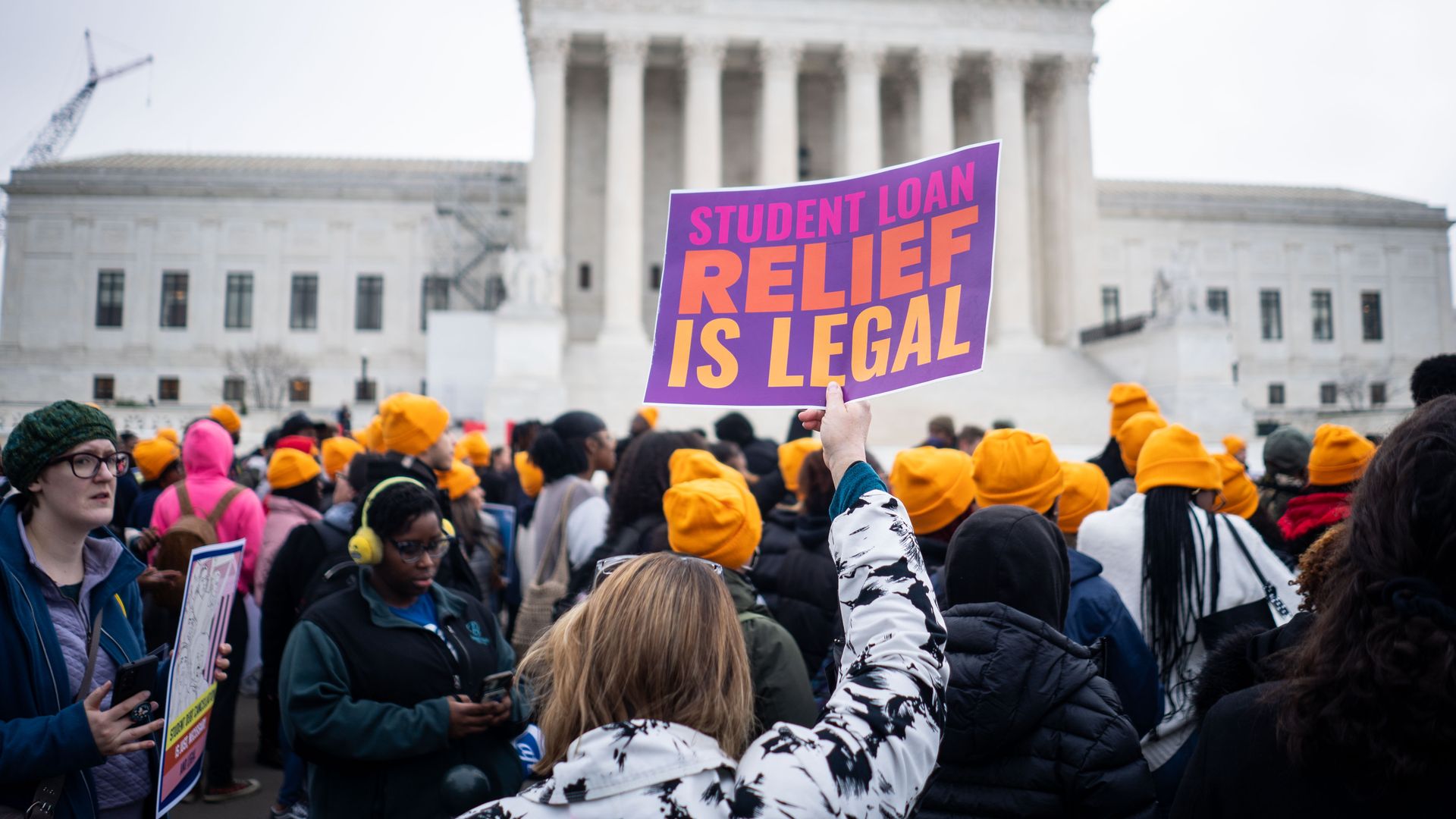 President Biden's most ambitious executive actions seem all but destined to die at the hands of the courts.
Why it matters: Divided government often nudges presidents to lean more heavily on unilateral action. But the Supreme Court will likely prevent Biden from achieving very much on his own.
Driving the news: During oral arguments on Tuesday, the court seemed inclined to ax Biden's big plan to relieve student debt — a program the left spent months pushing the administration to enact.
The conservative majority has already taken a hammer to some of the administration's other top priorities.
Each time the court reinforces a narrower view of presidential power, it builds a body of precedent that will make the next case that much harder for the White House to win.
Between the lines: The conservative justices honed in on the "major questions doctrine," which holds, in essence, that if the executive branch wants to do anything big, it needs to have direct, explicit authorization from Congress.
Flashback: The justices previously relied on the major questions doctrine to strike down the CDC's COVID-era eviction moratorium, as well as vaccine mandates and, most significantly, a set of sweeping environmental regulations.
Together, those rulings have tied the Biden administration's hands on some of its top domestic priorities — addressing climate change, COVID response and now student loans.
Those are also areas where the party's left wing has leaned hard on the White House to go big.
What's next: Oral arguments can only tell you so much about how the court will ultimately rule. It doesn't seem especially likely, but there's still a chance the student-loan proposal could pull out a surprise victory.
Even so, the direction the court is heading, and the tools it will use to get there, are clear. If there's any doubt about whether Congress intended for the president to do a big progressive thing, the court will likely err on the side of stopping him.
Go deeper