The moon could get its own timezone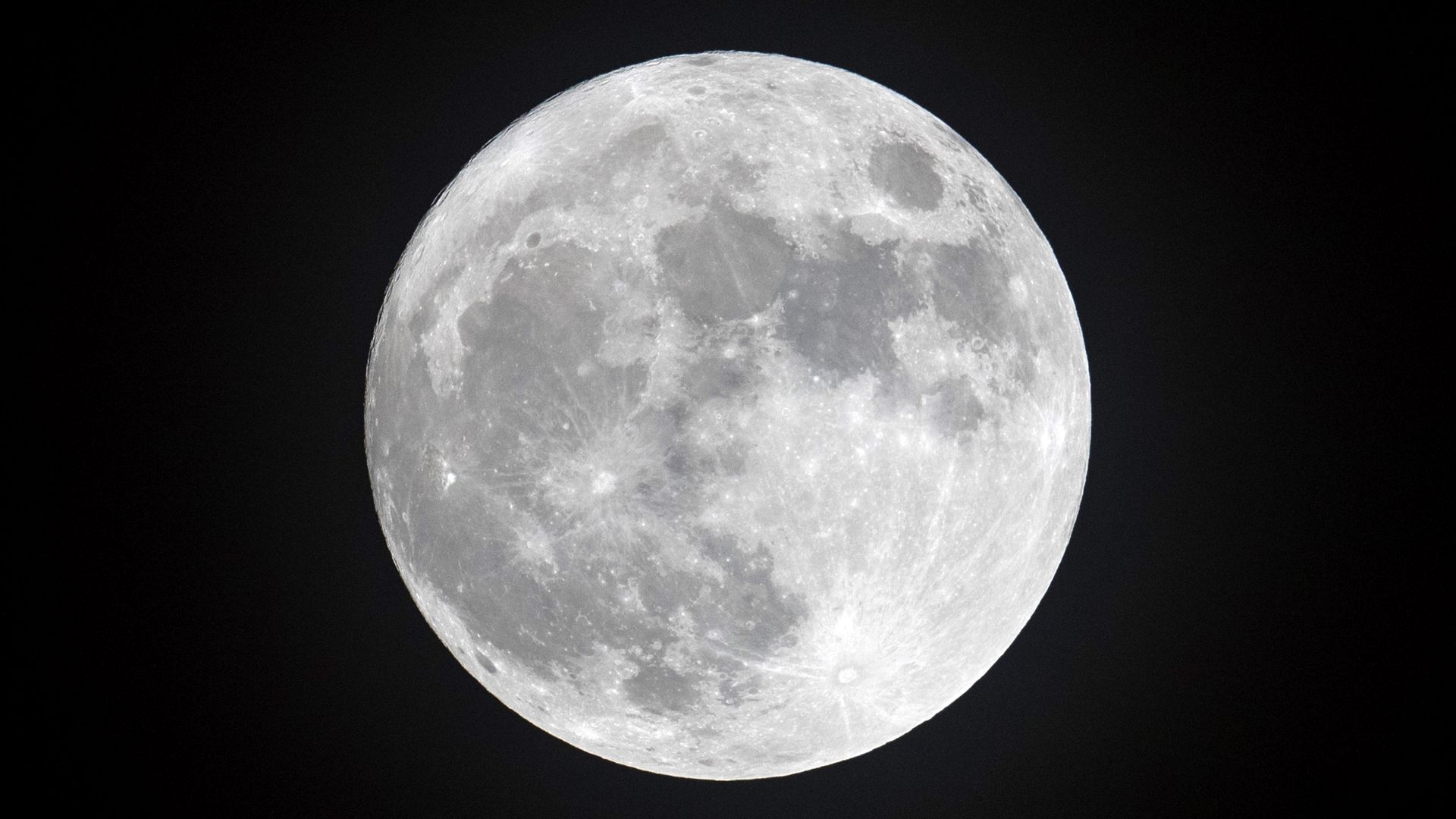 With lunar expeditions on the rise, leading space experts say the Moon may need its own time zone.
Driving the news: The European Space Agency (ESA) on Monday said that space organizations are considering how to keep time on the Moon as part of a larger effort to standardize lunar communication and navigation services.
Until now, each new mission to the Moon has "been operated on its own timescale exported from Earth," but it isn't sustainable as the lunar landscape evolves, the ESA said.
What they're saying: "As dozens of missions will be operating on and around the Moon and needing to communicate together and fix their positions independently from Earth, this new era will require its own time," the ESA said.
"A joint international effort is now being launched towards achieving this," ESA navigation system engineer Pietro Giordano said in a statement.
Yes, but: There are several challenges to launching a Moon timezone, including deciding whether a single organization should be responsible for setting and maintaining lunar time, according to the ESA.
There is also debate over whether lunar time should be set independently based on the Moon or stay synchronized with Earth, the ESA said. Clocks on the moon run 56 microseconds per day faster than Earth, per the ESA.
The international space community will also have to agree upon a common "selenocentric reference frame" that would allow for consistent measurements.
The big picture: The Moon has become a high-stakes destination for countries and companies that are doubling down on their efforts to establish themselves on and around the Moon, Axios' Miriam Kramer reports.
NASA's 'LunaNet' architecture already incorporates "innovative networking techniques, standards, and an extensible framework" to increase network capabilities on the Moon.
Go deeper:
Go deeper