Eurozone's zigzag path to arresting inflation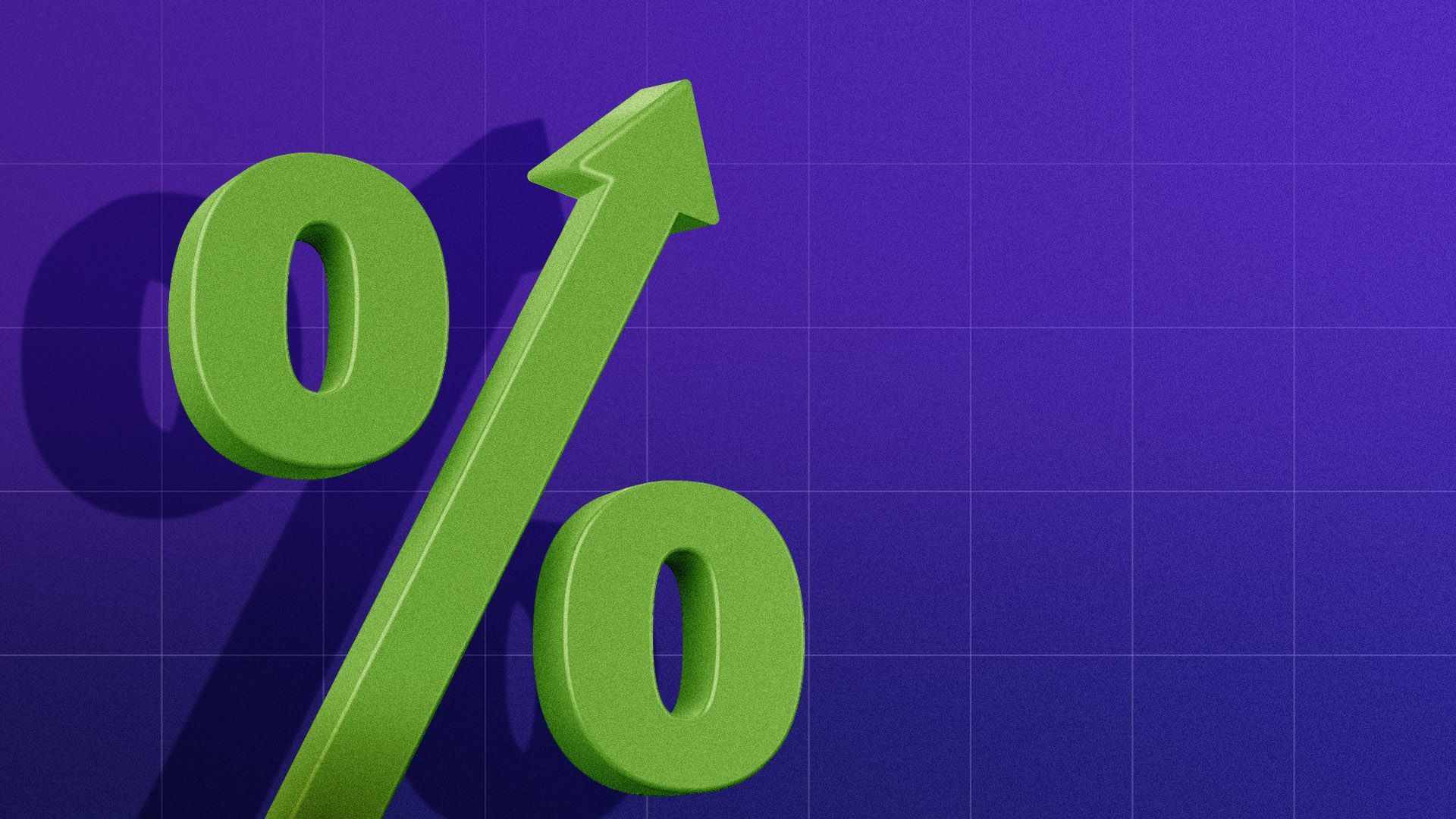 The path to arresting inflation in the United States might be more zigzag and not the straight, neat line some may have thought heading into 2023. The same looks increasingly true across the Atlantic.
Why it matters: In both the U.S. and Europe, the latest readings suggest interest rates will have to go higher, and possibly stay there longer, with effects that will ripple around the globe.
Driving the news: Bloc-wide eurozone inflation data will be released Thursday, but early data suggests price gains are reaccelerating in some of the continent's largest economies. The numbers have pushed up investors' expectations for where rates in the eurozone will ultimately top out.
In France, prices jumped 7.2% in the 12 months ended in February, the fastest pace on record. ING economist Charlotte de Montpellier warned the nation's inflation "had not yet peaked."
In Spain, price pressures did not recede as economists anticipated, with inflation hitting 6.1%, up from 5.9% in January.
The numbers caused eurozone bond yields to spike, as investors concluded the European Central Bank will tighten further. Ten-year Spanish yields were up 0.09 percentage points today, their highest levels since the eurozone crisis a decade ago.
The big picture: Europe has seen a big drop in energy prices, reversing an earlier spike when Russia invaded Ukraine, putting downward pressure on overall inflation in the bloc.
Euro-area inflation was a still-high 8.6% in January, though that has steadily fallen from the peak of 10.6% for the year ended in October.
The problem is that everything else is still getting more expensive. The bloc's core measure of inflation that strips out energy and food costs hit a record 5.3% — a sign of sticky, underlying inflation that's worrying policymakers and keeping them hawkish.
In an interview with Reuters out Tuesday morning, ECB's chief economist Philip Lane (who is considered more dovish than some of the central bank's other policymakers), pointed to favorable developments that could ultimately push inflation down.
That includes fewer supply chain bottlenecks, the reopening of China's economy and lower energy prices.
Go deeper