China insists it has been "open and transparent" on COVID origins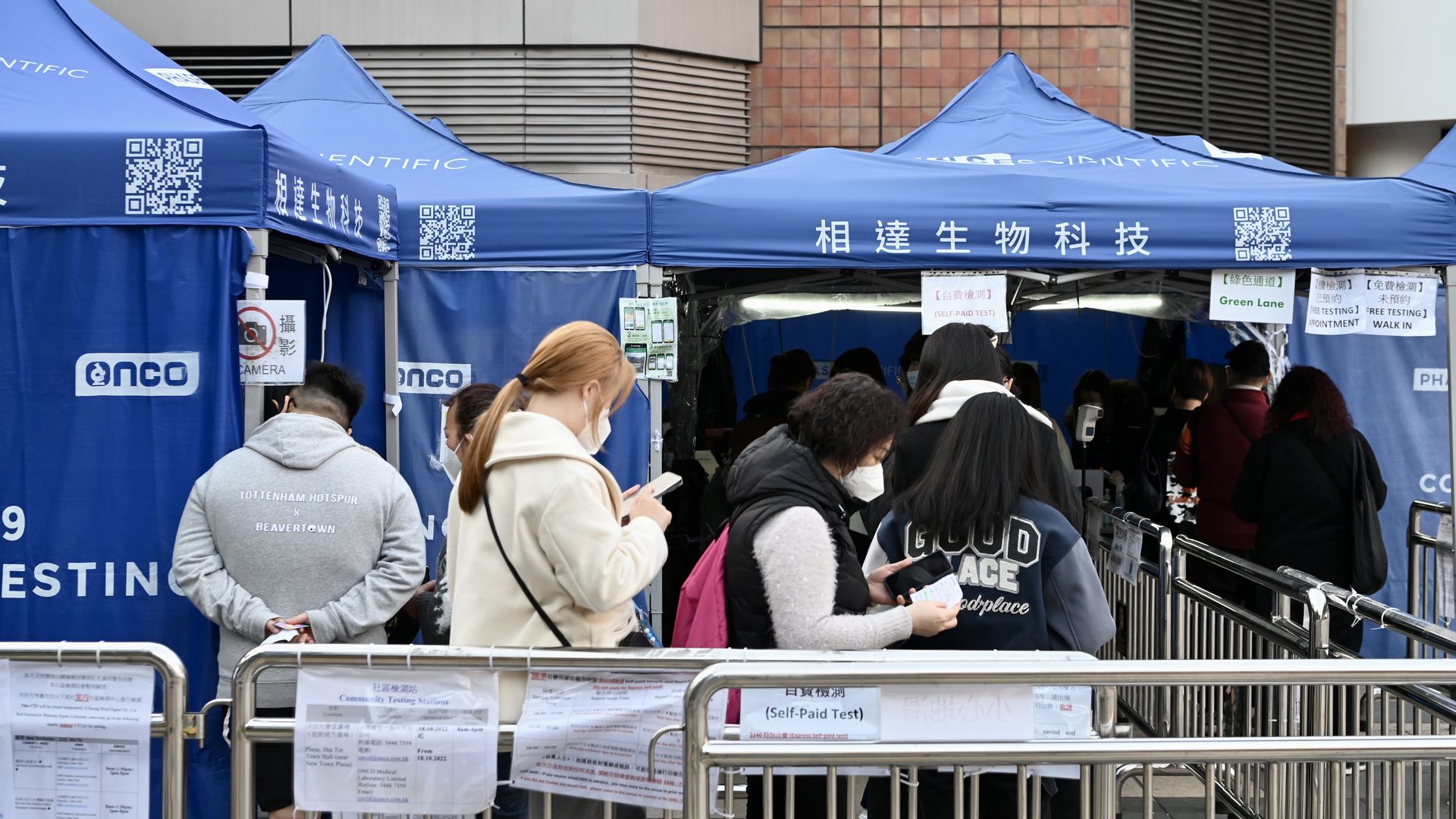 China's Foreign Ministry claimed on Tuesday that the country has been "open and transparent" about its efforts to trace the origins of COVID-19 and accused the U.S. of politicizing the issue.
Driving the news: News reports emerged over the weekend that U.S. Department of Energy concluded in a "low confidence" assessment that the pandemic most likely started from a laboratory leak.
China has repeatedly dismissed the lab leak theory and U.S. government agencies remain largely split on where the pandemic came from.
U.S. ambassador to China Nicholas Burns said at a U.S. Chamber of Commerce event on Monday that China needs to "be more honest about what happened three years ago in Wuhan with the origin of the COVID-19 crisis," Reuters reported.
Between the lines: The FBI previously concluded COVID emerged from a laboratory leak. But the National Intelligence Council and four government agencies believe with "low confidence" that the virus emerged from natural transmission.
"There is not a consensus right now in the U.S. government about exactly how COVID started," National Security Council spokesperson John Kirby said at a briefing on Monday.
State of play: Asked about the "low confidence" assessment at a press briefing Monday, Foreign Ministry spokesperson Mao Ning told reporters that "certain parties should stop rehashing the 'lab leak' narrative, stop smearing China and stop politicizing origins-tracing."
Mao went further at a press briefing Tuesday, adding that China has been "open and transparent" on the issue of origin tracing and that it has "shared more data and research findings on SARS-CoV-2 origins study than any other country."
Go deeper: The rekindled debate over the origins of COVID-19
Go deeper