Biotech startup focused on bat biology raises $100 million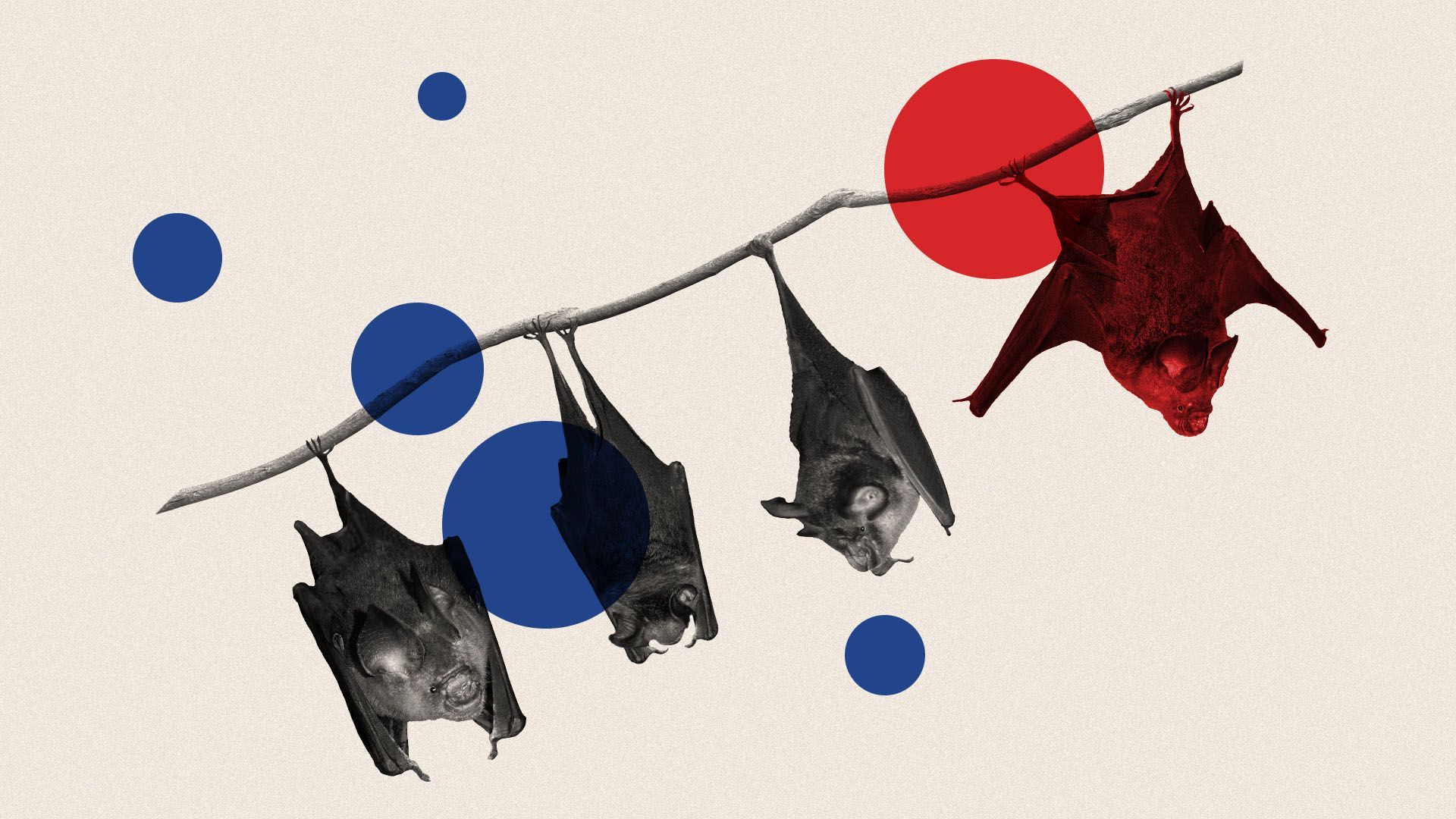 Paratus Sciences, a Massachusetts drug discovery startup leveraging bat biology, has raised $100 million in venture capital funding.
Why it matters: This has been a winning week for bats, long maligned for spreading disease and general creepiness.
First, there was the (still unreleased) Department of Energy report that COVID-19 was more likely to have been caused by a lab leak than by zoonotic spillover.
And now this big-money effort to study the flying mammals for the purpose of developing human therapeutics in areas like inflammation.
Investors include Polaris Partners, Arch Venture Partners, ClavystBio, EcoR1 Capital, Leaps by Bayer and Alexandria Venture Investments.
Amir Nashat, a longtime Polaris partner, is serving as Paratus CEO. Company president Phil Ferro is the former director for countering biological threats on the National Security Council.
More, per the Paratus website: "In addition to powered flight, bats have evolved the ability to control inflammation, tolerate viral infection, resist cancer, accept extreme diets, and live exceptionally long lives for a mammal of their size. However, the elusive lifestyle of bats coupled with a lack of scientific tools and reagents has made the study of these extraordinary animals difficult and slow going."
Go deeper