Relief from ultra-bright headlights is coming — but slowly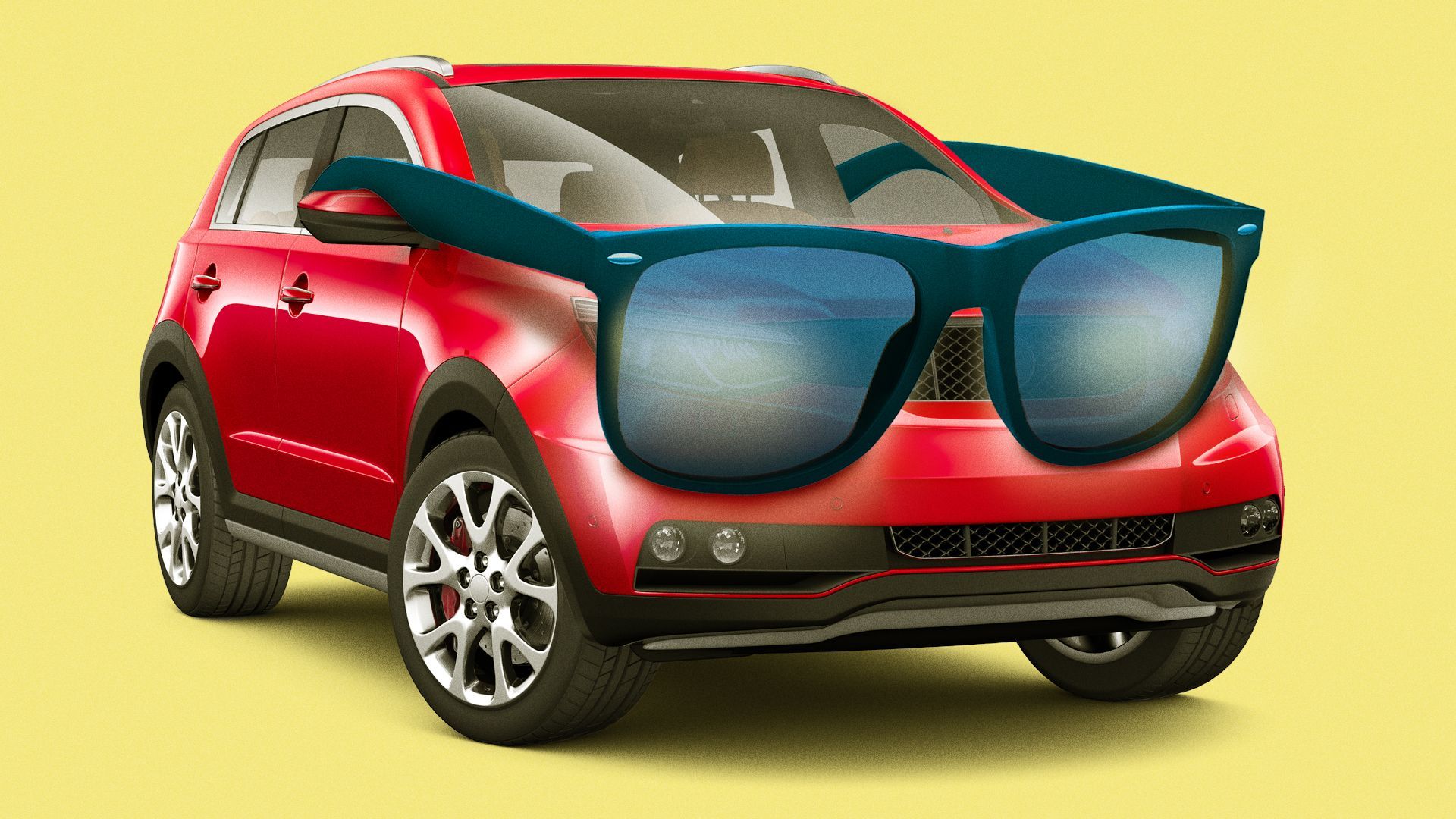 New federal rules are supposed to prevent ever-brighter car headlights from blinding oncoming drivers while also improving visibility — but they'll take years or even decades to have an impact.
Why it matters: It's important for drivers to be able to see ahead of them at night, to avoid other cars, pedestrians and other hazards.
About half of all fatal U.S. crashes and three-quarters of pedestrian deaths occur at night.
Where it stands: Today's headlights are undeniably brighter than the warm, yellow glow of the halogen bulbs popular during the late 1980s and '90s.
Halogens are going away, replaced mostly by light-emitting diodes (LEDs), which last longer but are much whiter and brighter.
For oncoming motorists — or even people looking in their rear-view mirrors — they can be intensely uncomfortable.
Glare is a bigger issue as people age, notes Jennifer Stockburger, who leads headlight testing for Consumer Reports. "So we self-regulate: we stop driving at night," she tells Axios.
What's next: Smarter, beam-shifting headlights — which can shine more light onto the road without the associated glare for oncoming cars — are on the way.
These advanced headlights have been in use abroad for years but became legal in the U.S. just last year.
It's the first major change for domestic headlight regulations since the 1960s, per Matt Brumbelow, headlight expert at the Insurance Institute for Highway Safety.
How it works: These smart lights, known as Adaptive Driving Beam (ADB) headlights, use sensors to automatically change the shape, brightness and direction of their light without reducing drivers' visibility.
Some use a shutter system that shades part of the light beam, while others use a matrix-style system that can turn individual LEDs on and off as needed.
Yes, but: Automakers won't be mandated to install these advanced headlights — and even if they were, it would take decades to transition the country's entire fleet of 275 million-plus vehicles.
The U.S. opted not to match the light intensity of the European standard, so experts say they won't be as effective.
What they're saying: "It's just the latest in a long, long line of screwed-up lighting regs [that are] different — but not better — than the rest of the world's rules," Daniel Stern, chief editor of technical journal Driving Vision News, told Axios.
The intrigue: Engineers "quietly tell us" that in some cases "styling trump(ed) everything" until watchdogs began casting a spotlight on poor headlight performance, Brumbelow says.
IIHS, an independent, nonprofit group funded by the insurance industry, said last week it will no longer allow vehicles with anything less than "acceptable" or "good" headlight performance to qualify as Top Safety Picks.
Only about 1 in 3 headlight systems tested on 2022 vehicles achieved a "good" rating. Still, that's an improvement from 2016, when only 1 in 31 midsize cars had "good" headlights.
What we're watching: Automakers should be motivated to adopt the more advanced headlights so they can qualify for safety awards like the IIHS honors, which are often heralded in marketing campaigns.
Go deeper