Ukraine Parliament member urges U.S. to use Russian oligarchs' money as aid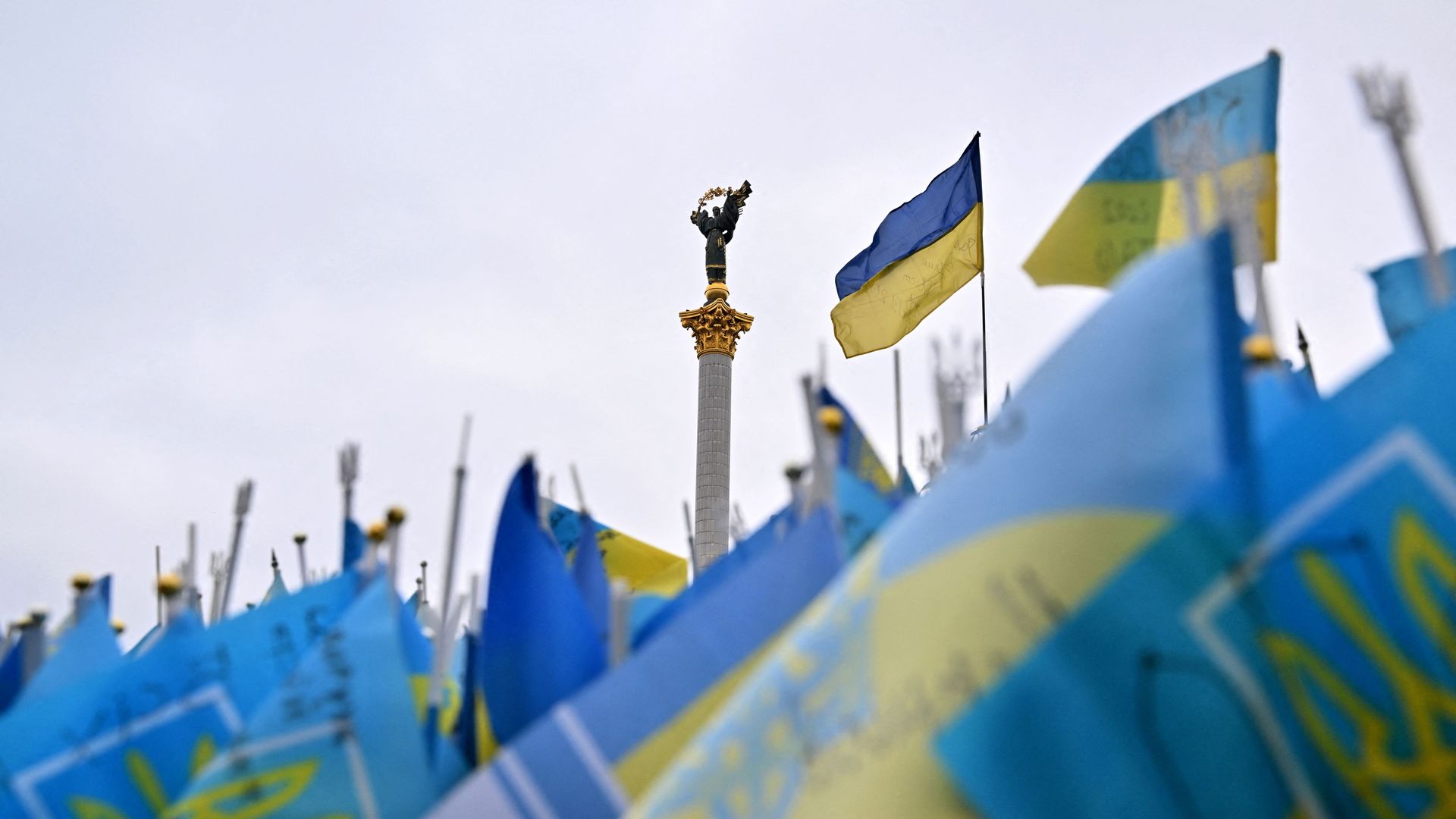 A Ukrainian Parliament member is calling on the U.S. to use money seized from Russian oligarchs as aid to Ukraine as the world marks the one-year anniversary of Russia's invasion.
Why it matters: Kira Rudik's comments come as lawmakers wrestle with the issue of continued assistance to Ukraine. Recent polling shows Americans' weakening support for sending weaponry and government funds to Ukraine, per AP.
What she's saying: "For the money that you want to send us and the money we need, let's use Russian money," Rudik said in an interview with Fox News. "Let's use money of Russian oligarchs and Russian central bank ... It's over $500 billion."
"Congress already passed legislation before the new year allowing oligarchs' money to be transferred to Ukraine," she noted.
"We need to go further and actually execute on this legislation because I believe it will be the fair and logical thing to do. Taxpayers of the countries that support us should not be paying for Putin's crimes."
The big picture: Republicans in particular continue to remain divided on the issue of sustained aid to Ukraine.
Speaker Kevin McCarthy (R-Calif.) has said that Republicans are not going to "write a blank check" to Ukraine at a time of economic recession, while Senate Minority Leader Mitch McConnell (R-Ky.) has doubled down on the need to continue supporting Ukraine.
Any cuts to U.S. aid would deal a significant blow and could alter the course of the war, a concern raised by Ukrainian Foreign Minister Dmytro Kuleba who called McCarthy's statement "unfair."
Go deeper