"Dilbert" dropped by newspapers after creator's racist comments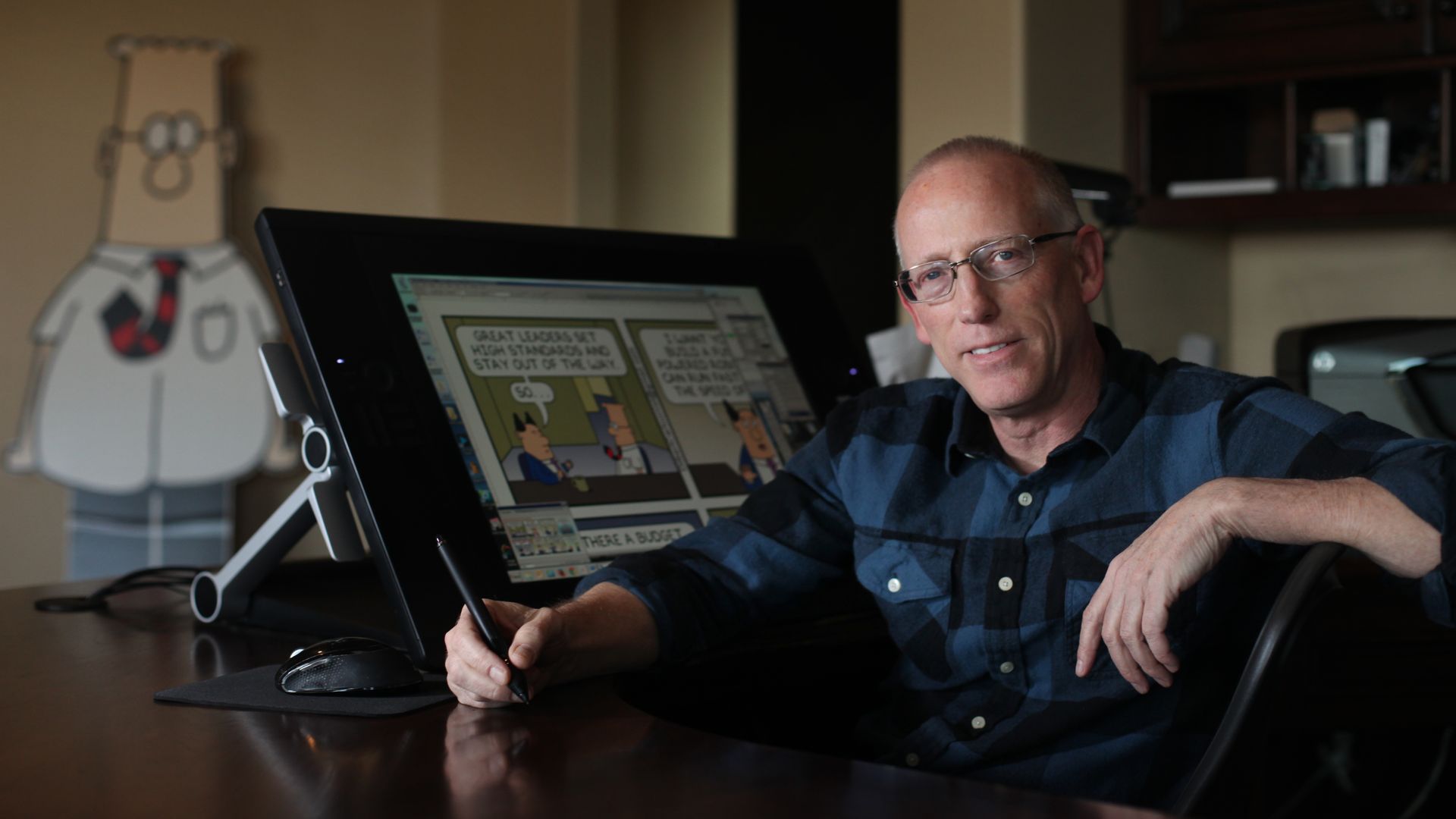 Several newspapers are dropping the long-running "Dilbert" comic strip over racist comments made by creator Scott Adams.
Driving the news: The cartoonist called Black Americans a "hate group" and said white people should "get the hell away from" them during a livestream of his YouTube show on Wednesday.
Gannett, the largest newspaper publisher in the country, said its newspapers would stop publishing his comic strips after the racist rant. The Washington Post, San Antonio Express-News, and the Cleveland Plain Dealer have also announced they will no longer publish "Dilbert."
The Washington Post on Saturday asked Adams how many newspapers are still carrying the strip, to which he said: "By Monday, around zero."
Details: "If nearly half of all Blacks are not okay with white people … that's a hate group," Adams said during the livestream. "I don't want to have anything to do with them. And I would say, based on the current way things are going, the best advice I would give to White people is to get the hell away from Black people … because there is no fixing this."
Adams, 65, also blamed Black people for not "focusing on education" during the show, called Real Coffee with Scott Adams, and said, "I'm also really sick of seeing video after video of Black Americans beating up non-Black citizens."
Scott has not responded to Axios' request for comment.
Of note: The cartoonist, who created the workplace satire comic strip in 1989, has been entertaining extreme-right ideologies and conspiracy theories for several years, according to the Post.
Adams cited a Rasmussen poll that found a small majority of Black Americans agreed with the statement "It's okay to be White."
Go deeper