In photos: Storm sweeps California bringing heavy snow, record rainfall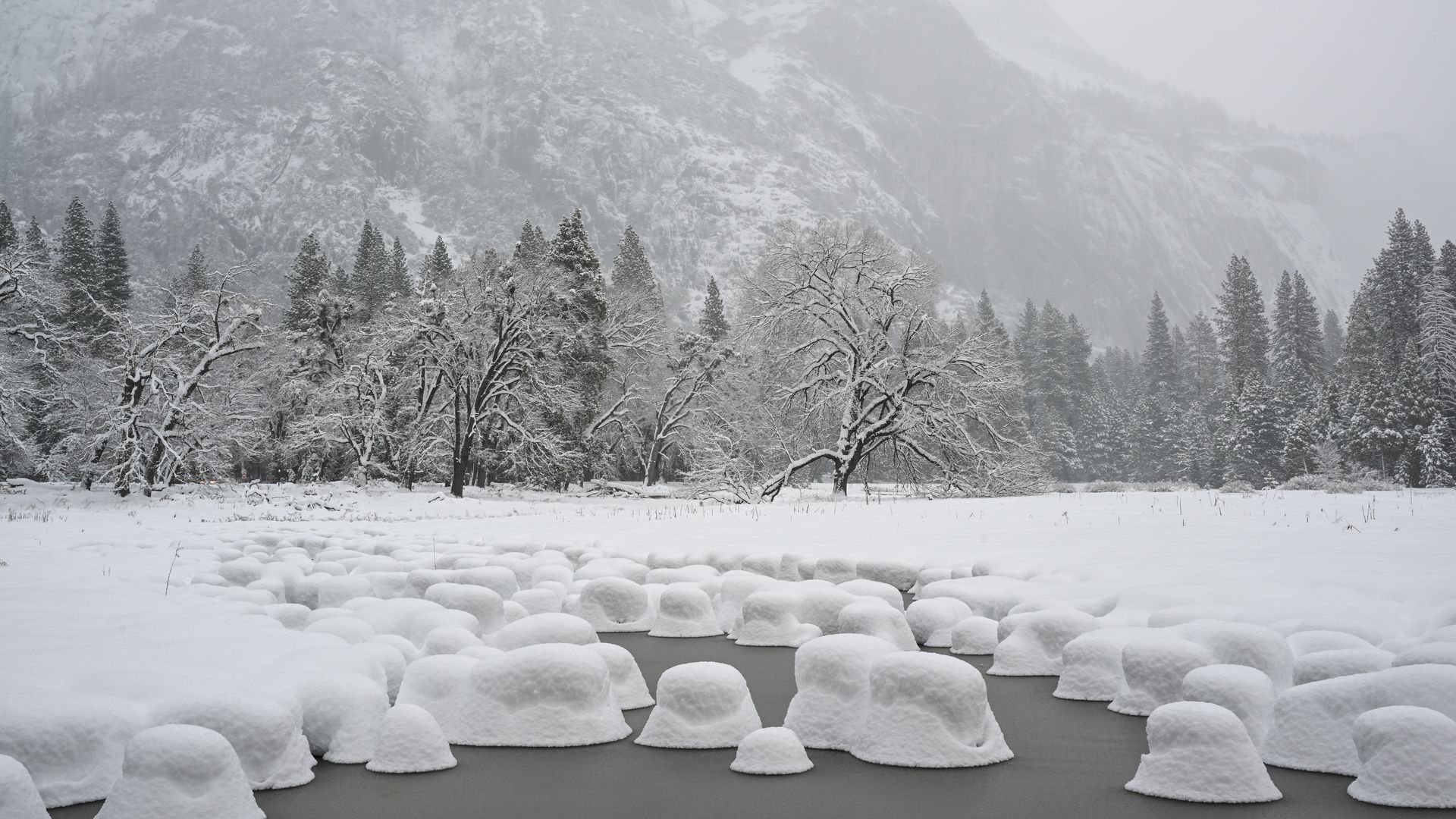 More heavy rainfall, gusty winds, thunderstorms and snow swept through the Golden State on Saturday.
Where it stands: Heavy precipitation and strong winds continue to impact central and southern California, with flood, blizzard and winter storm warnings in effect throughout parts of the state, per the Weather Prediction Center.
A blizzard warning was issued for the Southern California mountains Friday for the first time since 1989 by the National Weather Service's L.A. forecast office.
The big picture: For a third day, a dynamic, high-impact winter storm continues to bring heavy snow, excessive rainfall and severe weather to much of the nation, from the West Coast to the Midwest.
This event is not over yet for the Golden State, with upwards of 5 feet of snow falling in the higher elevations, elevating avalanche risks, and heavy rain and thunderstorms at lower levels on Saturday.
Threat level: The storm is expected to reach its maximum intensity in Southern California on Saturday and will encounter an unusually cold airmass.
5-10 inches of rain are expected in the mountains and hills of the Los Angeles County area on Saturday, bringing major road and small stream flooding, per the NWS.
Snow is expected to fall at 2,000 feet, with residents encouraged to avoid mountain roads.
Wind gusts of 60-80 mph were recorded in the Los Angeles area mountains on Friday, bringing power outages and downed trees. More than 127,000 people across the state were without power Saturday morning, according to poweroutage.us.
An Ocean Water Quality Advisory was declared by L.A. County public health officials through Sunday morning. The advisory is issued when there is significant rainfall that may cause bacteria levels to rise.
Yosemite National Park was closed through March 1 due to severe winter conditions, the National Park Service announced Saturday.
The Grapevine was indefinitely closed in both directions as ice built up on the roadway Saturday, after a roughly 20-mile stretch of the 5 Freeway was shut down the previous day to icy conditions.
Lingering light showers are expected in Sacramento Saturday, with the next winter storm expected to bring hazardous travel conditions to the foothills and mountains Sunday, per the local NWS.
A storm system will remain near Central California on Saturday and will bring low-elevation snow and rain in the San Joaquin Valley around 2,000 feet.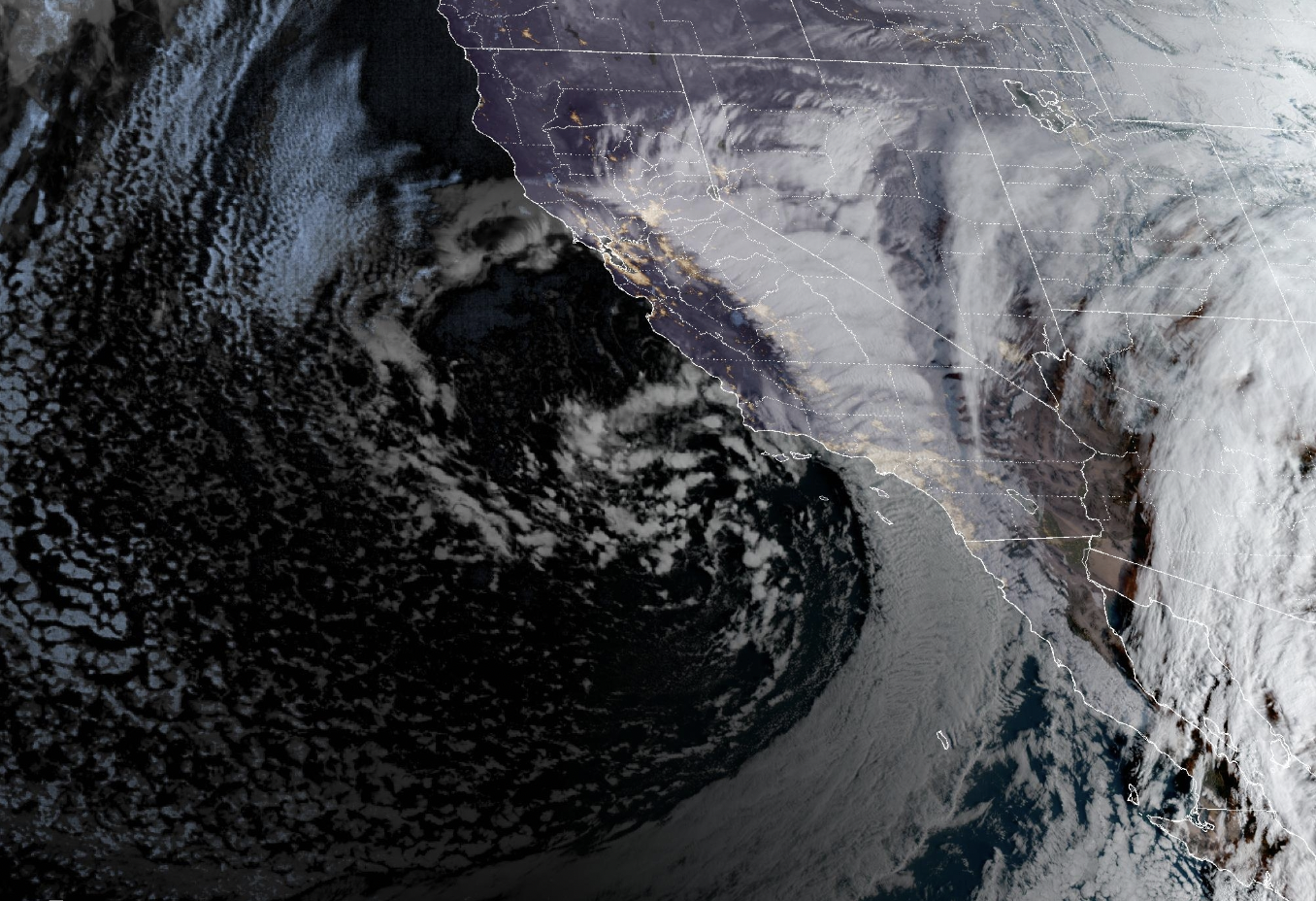 By the numbers: Friday was the wettest day ever observed in Hanford since precipitation records began in 1899.
Record-breaking rainfall was also reported Friday in parts of L.A. County, including a record 2.04 inches at Los Angeles Internal Airport (up from 0.75 inches in 2008) and 4.61 inches at Burbank's Bob Hope Airport (up from 3.07 inches in 1998).
Mountain High in Wrightwood received 81 inches of snow as of Saturday morning, per NWS.
Thought bubble via Axios' Andrew Freedman: This is an unusually cold storm for the West Coast and has prompted rare to unheard of blizzard warnings in the L.A. and San Diego metro areas.
Climate change is increasing the odds and intensity of heavy precipitation events across the U.S. and much of the globe, including in the form of snow when temperatures are cold enough.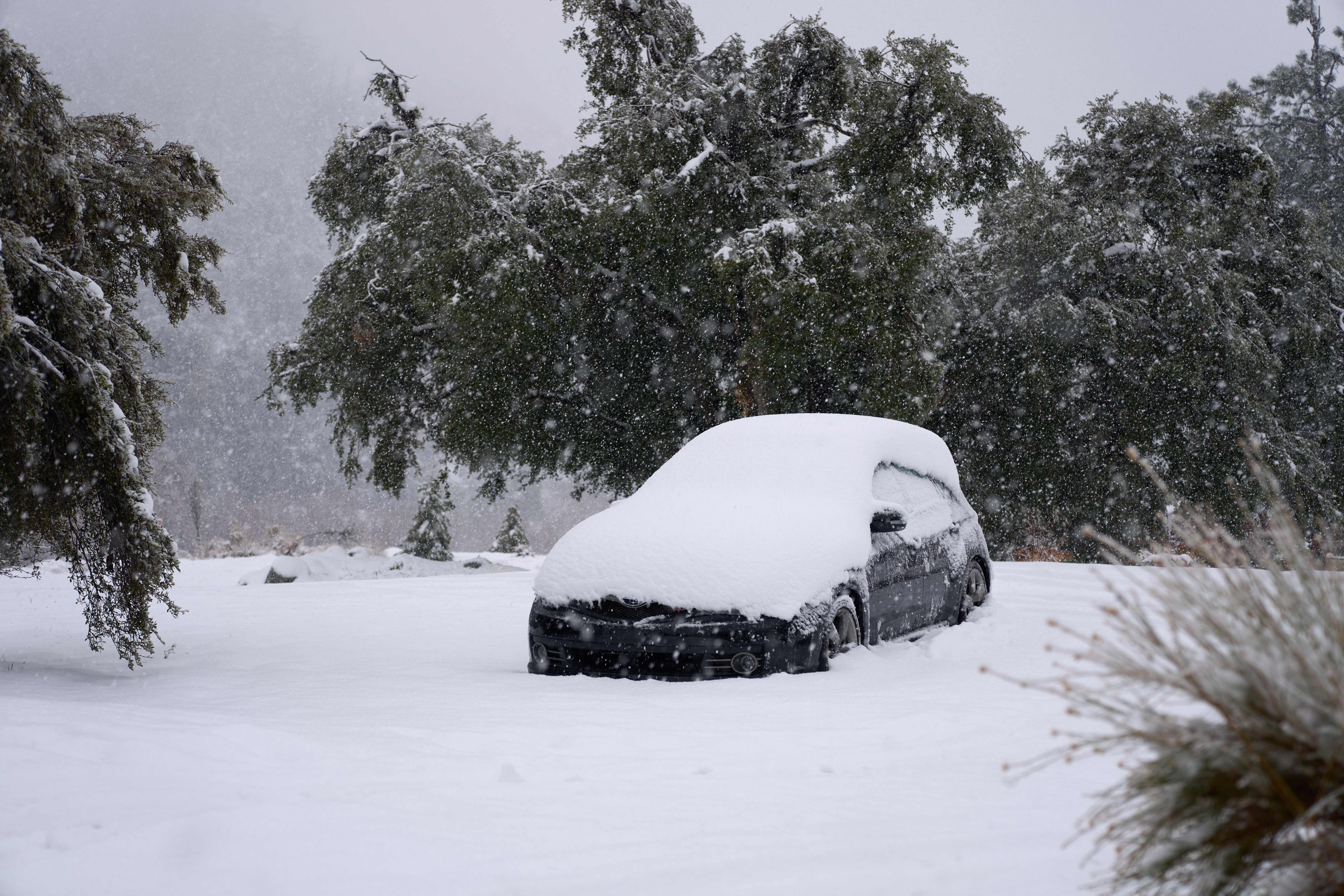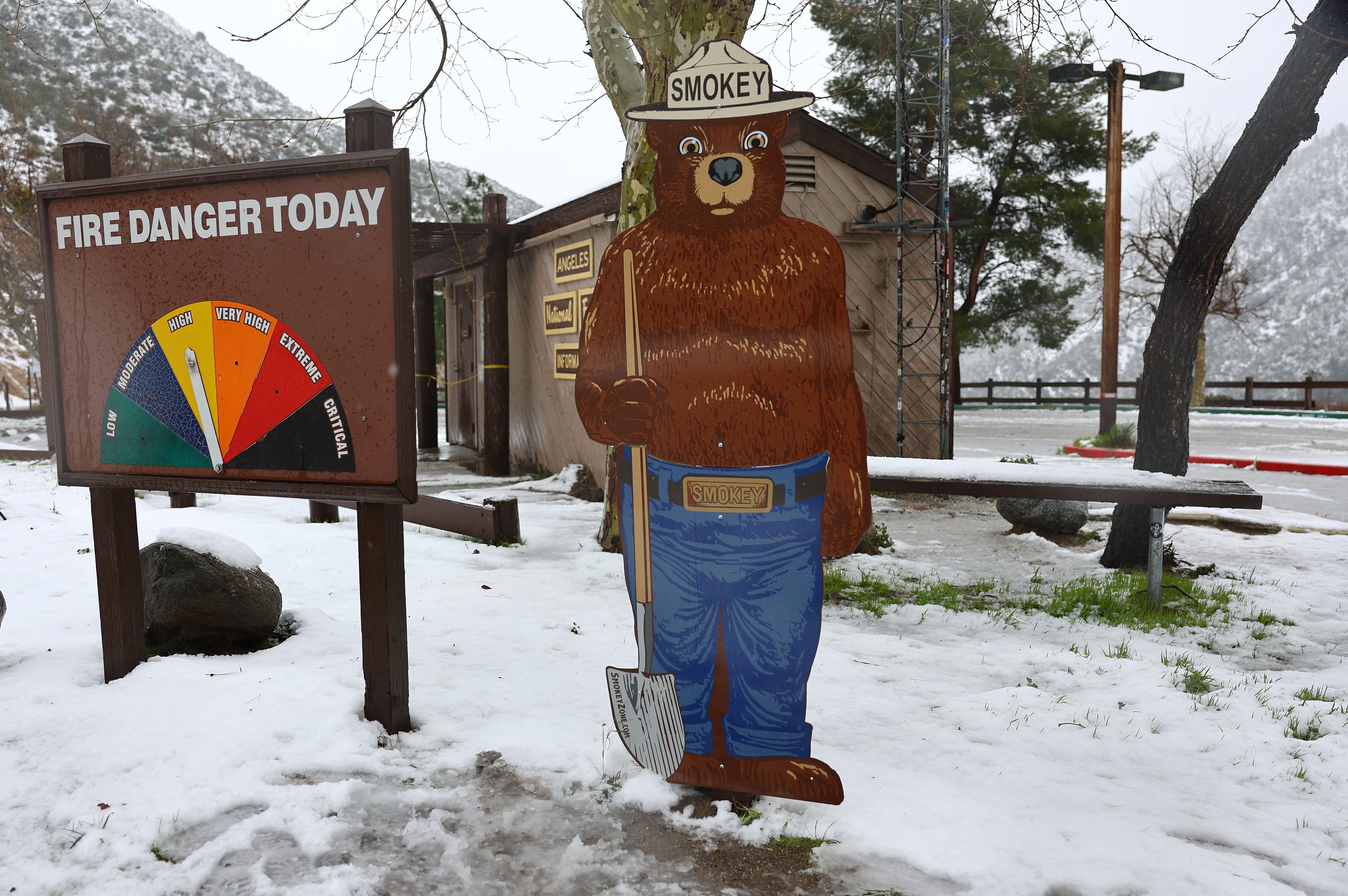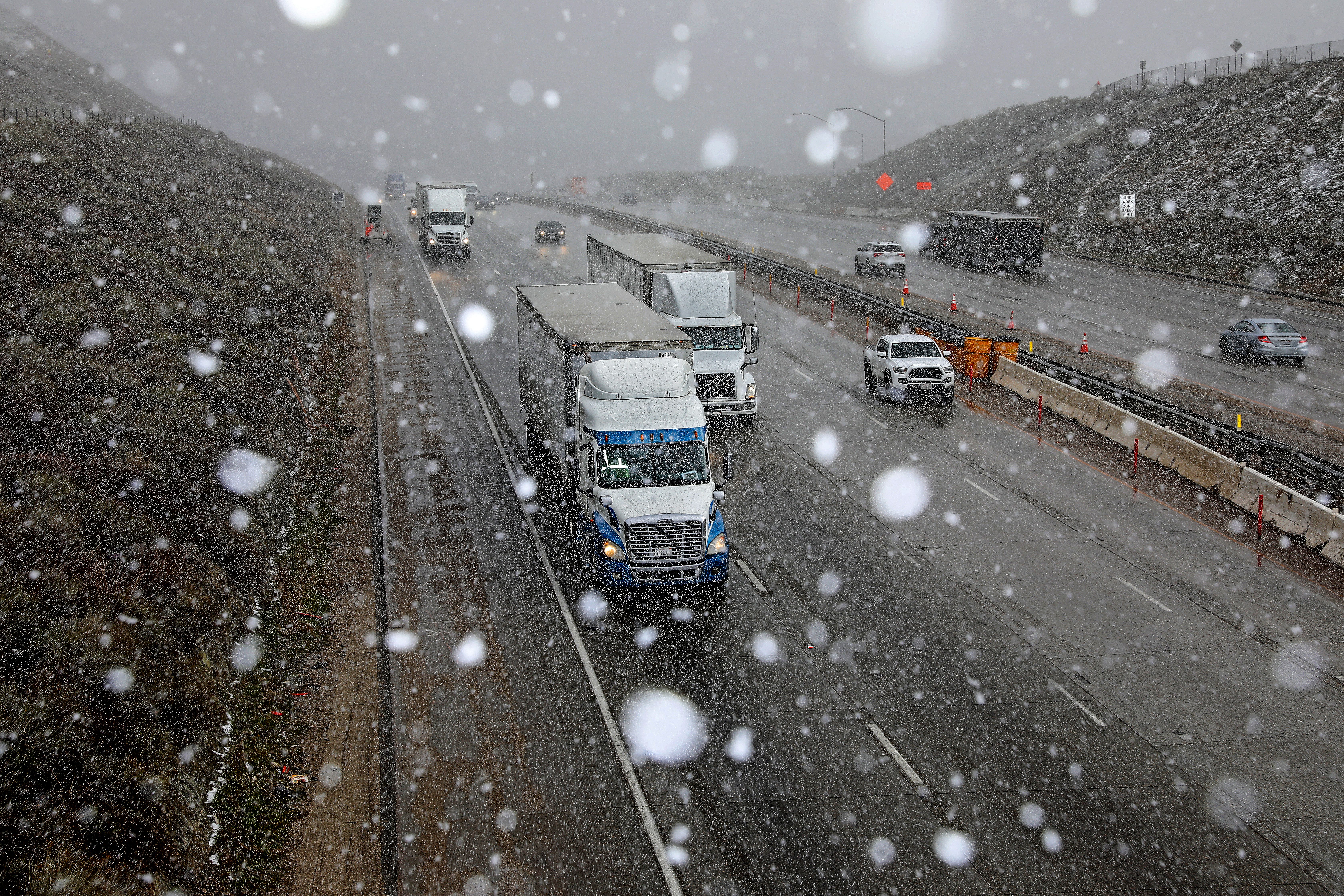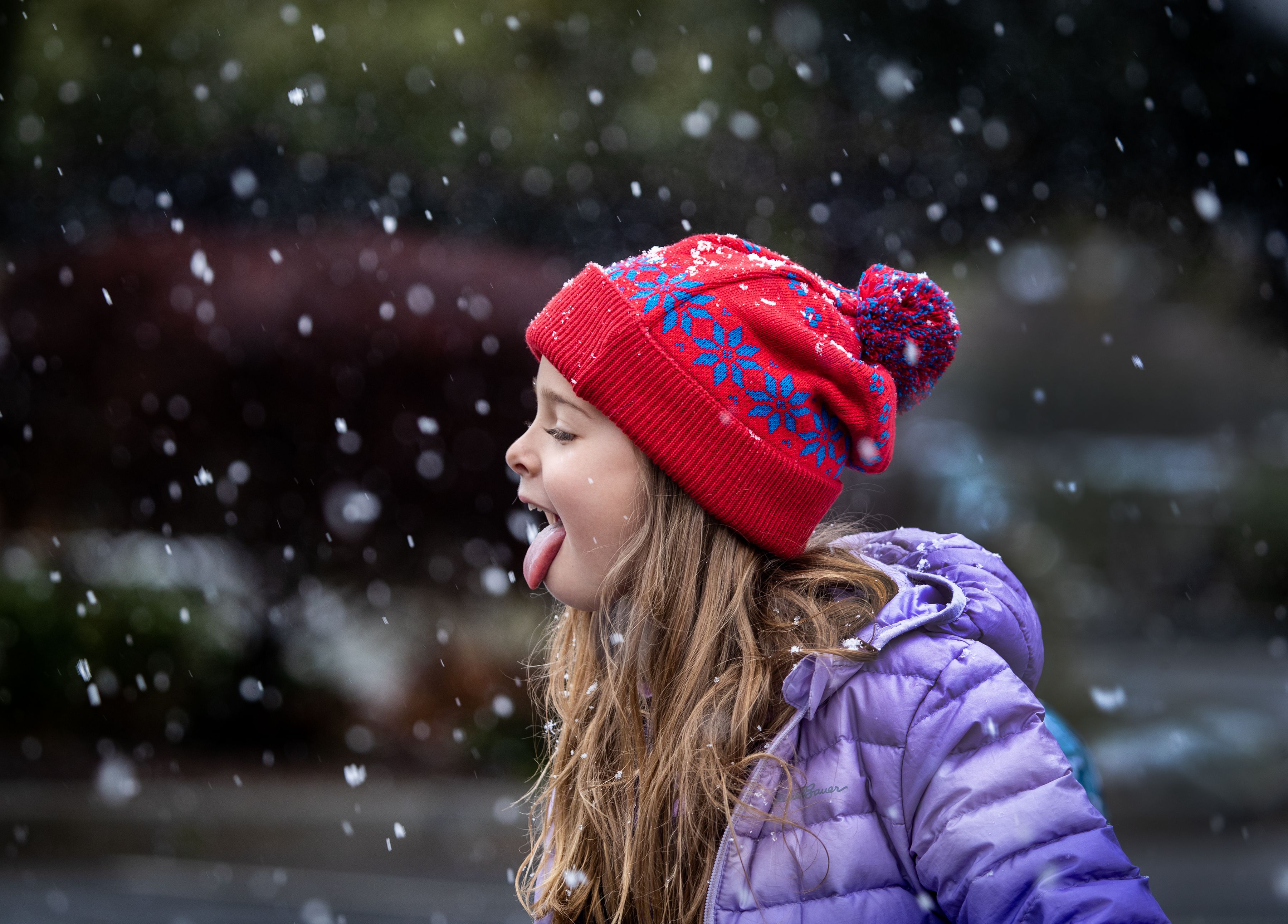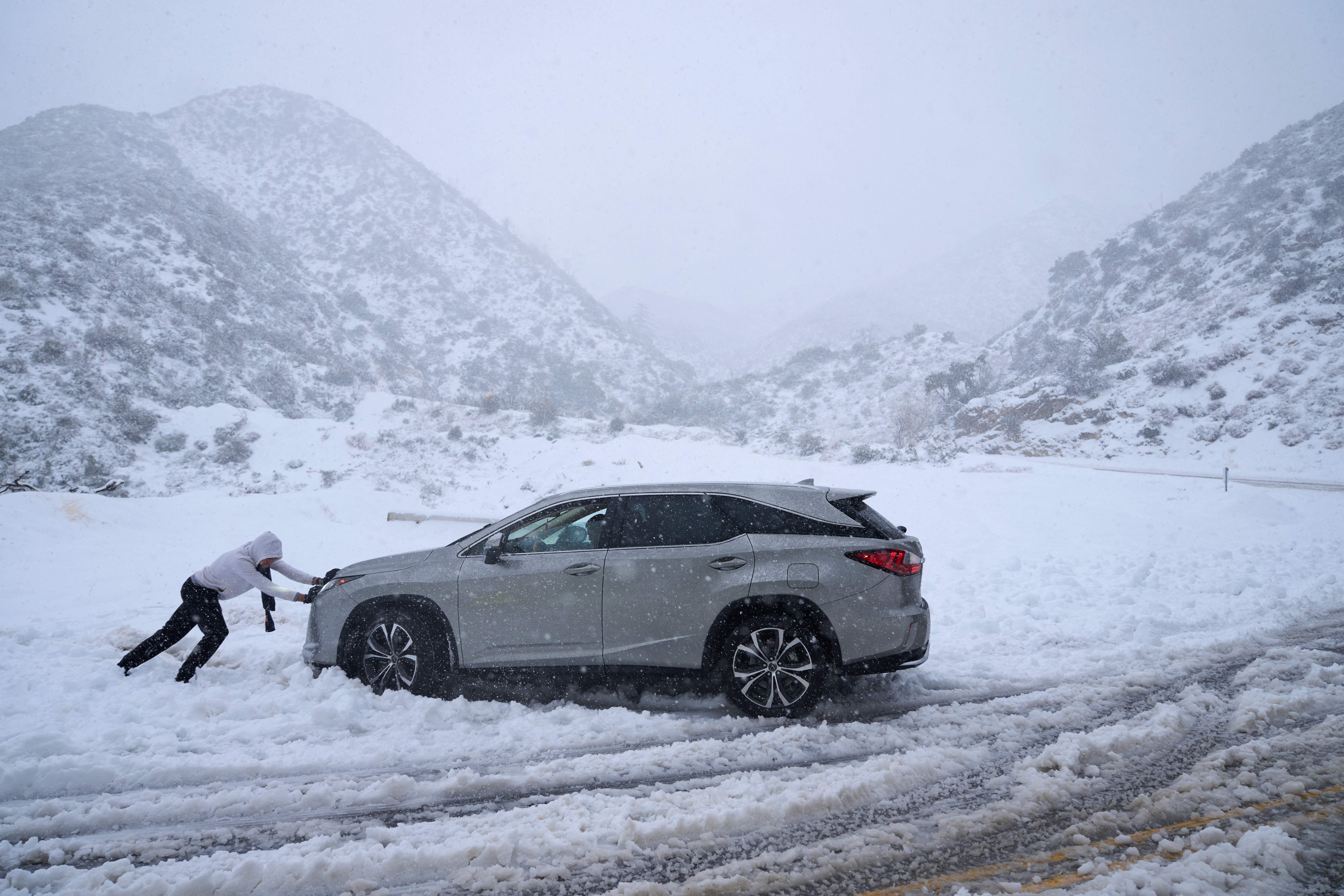 Go deeper