Raimondo: New funding will build two chipmaking "clusters"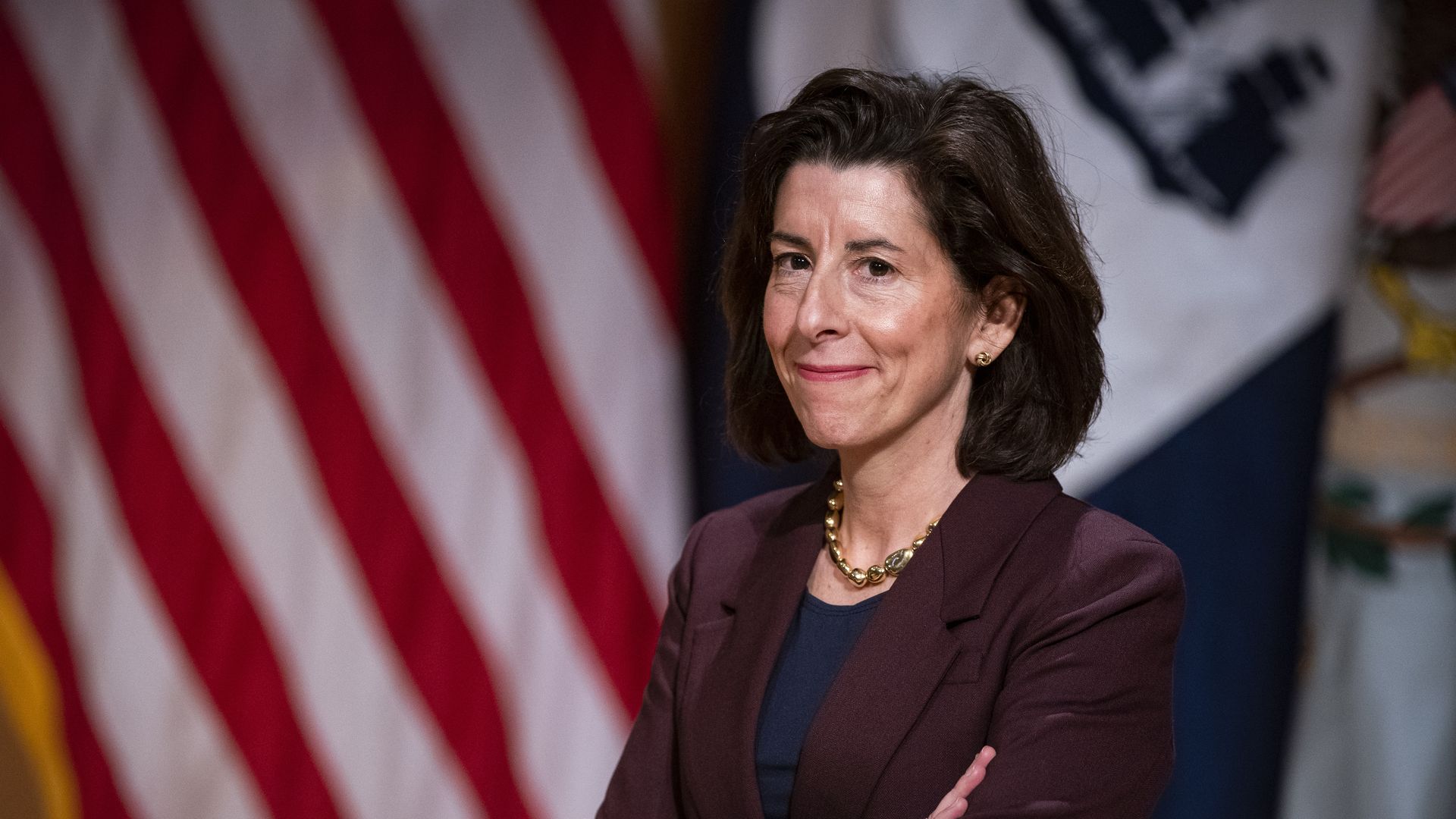 Commerce Secretary Gina Raimondo said Thursday the Biden administration wants to use the $52 billion CHIPS Act to create two new "clusters" in the U.S. for manufacturing semiconductors.
What's happening: The Commerce Department plans to open applications next week for companies to seek funding under the law, passed last year.
What they're saying: In a speech at Georgetown University, Raimondo said the purpose of the spending was to bolster national security, not pick favorites in the chip business.
"Each cluster will include a robust supplier ecosystem, R&D facilities to continuously innovate new process technologies, and specialized infrastructure," Raimondo said. "Each of those clusters will employ thousands of workers in well-paying jobs."
The big picture: The U.S. aims to boost domestic chip manufacturing to boost jobs and protect its supply chain from disruption during international conflict.
The spending aims to promote both the most advanced chipmaking, which is dominated by Taiwan and South Korea today, and the production of the kind of older chips that faced a shortage during the COVID pandemic.
Raimondo compared the chip funding effort to the 1960s-era moon-landing program or the development of nuclear power, per the AP.
Go deeper: Chip billions won't be a quick fix
Go deeper