Over 43,000 aquatic animals estimated dead after Ohio train derailment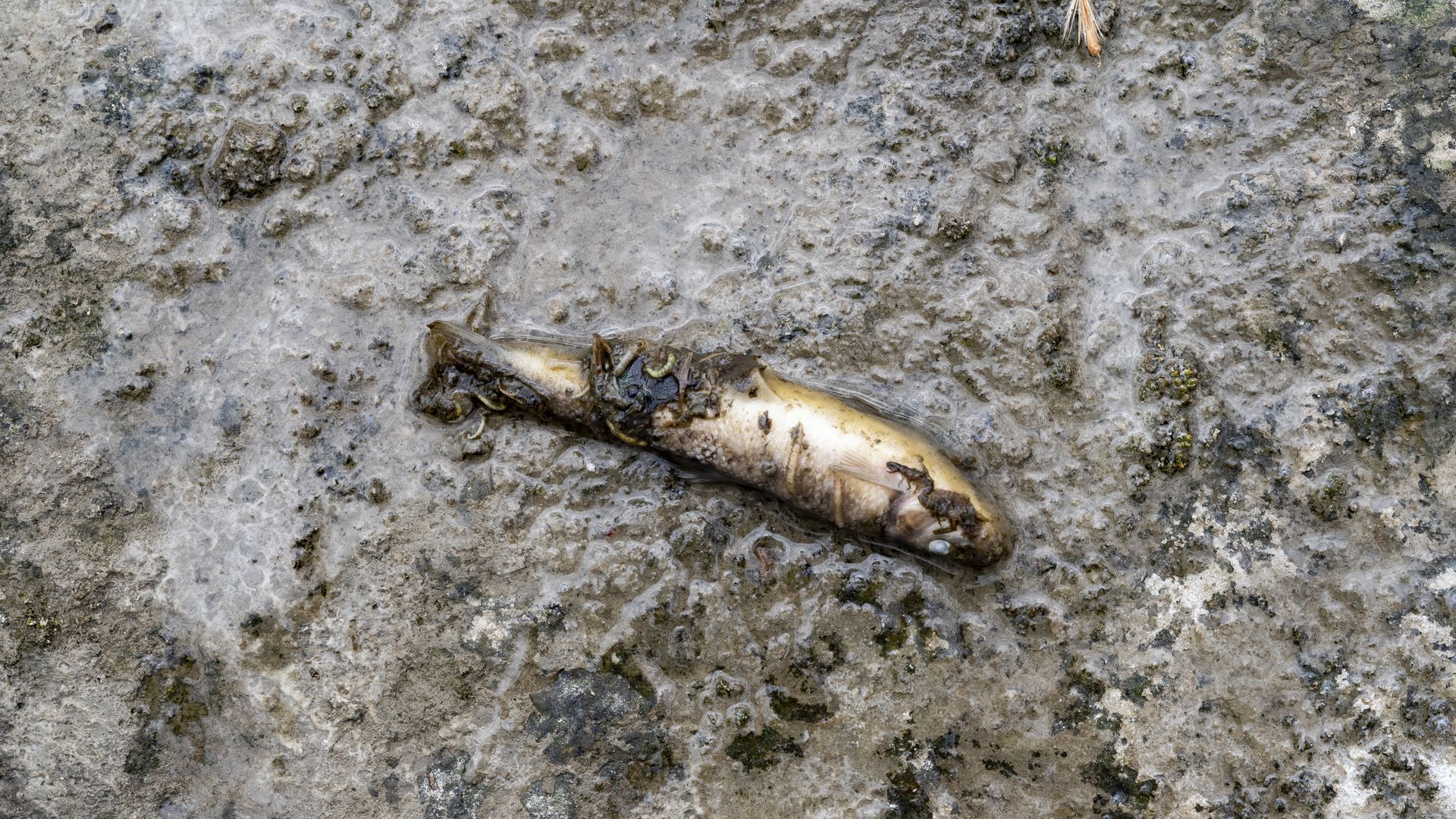 Nearly 44,000 aquatic animals were potentially killed as a result of the derailed train in East Palestine, Ohio, the Ohio Department of Natural Resources said Thursday.
Driving the news: The department estimates about 38,222 minnows were killed, along with an additional 5,500 species, including fish, amphibians, crayfish and others.
None of the aquatic species that died were believed to be endangered or threatened, per the ODNR.
Officials believe "the entirety of the impact to the aquatic life" happened within the first 24 hours after the derailment.
"There is no immediate threat to minnows, fish, or other aquatic species," the department said.
Flashback: Officials first collected samples of dead animals on Feb. 6 and Feb. 7 — just days after the Feb. 3 derailment, ODNR director Mary Merks said in a statement.
The ODNR estimated at the time that 3,500 aquatic species had died as a result of the derailment.
The big picture: The derailed train was carrying at least five cars with vinyl chloride, which is a hazardous and carcinogenic gas that is used to produce PVC plastic and vinyl products, Axios' Jacob Knutson writes.
The National Transportation Safety Board's (NTSB) on Thursday released preliminary findings of an investigation into the derailment, which showed — among other things — that the crew of the Norfolk Southern train tried to stop it after they received a "critical" alert about an overheating wheel before the crash.
Go deeper: What we know about the Ohio train derailment
Go deeper