Projected top 16 women's seeds revealed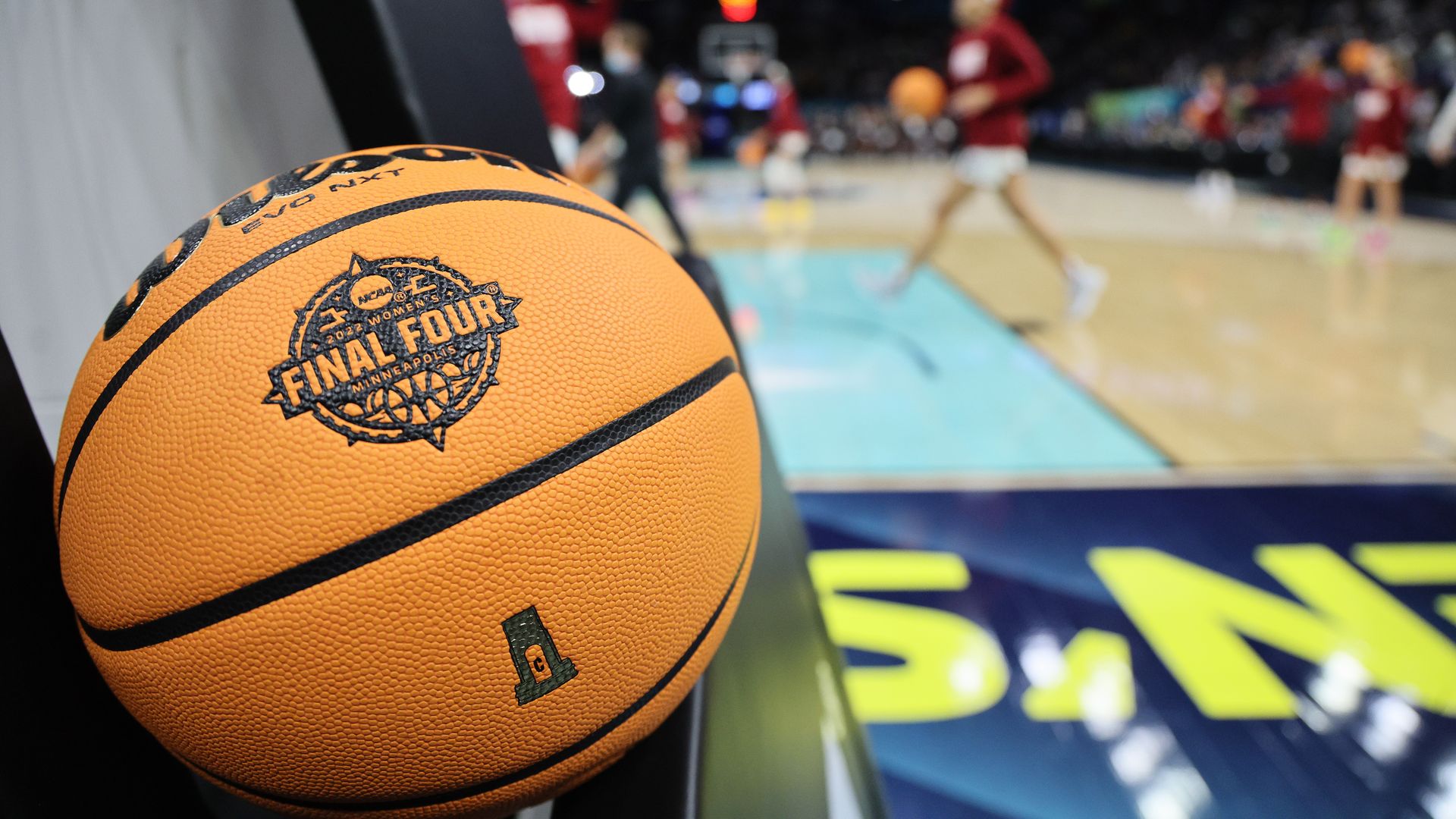 The NCAA Women's Basketball Committee released its second and final March Madness preview on Thursday night, revealing who would get the top 16 seeds if the season ended today.
Why it matters: Landing these seeds is a huge advantage, because unlike in the men's tournament — which is played entirely at neutral sites — the top 16 women's teams host first- and second-round games.
The top 16:
1 seeds: South Carolina (No. 1 overall), Indiana, Stanford, Utah
2 seeds: Louisiana State, Maryland, Connecticut, Virginia Tech
3 seeds: Iowa, Notre Dame, Duke, Ohio State
4 seeds: Texas, Villanova, Arizona, Michigan
Looking ahead: Conference tournaments begin next week, and Selection Sunday — when the final, 68-team bracket will be revealed — is March 12.
Go deeper