ProPublica finds police missed key details in death of immigrant boy on Wisconsin farm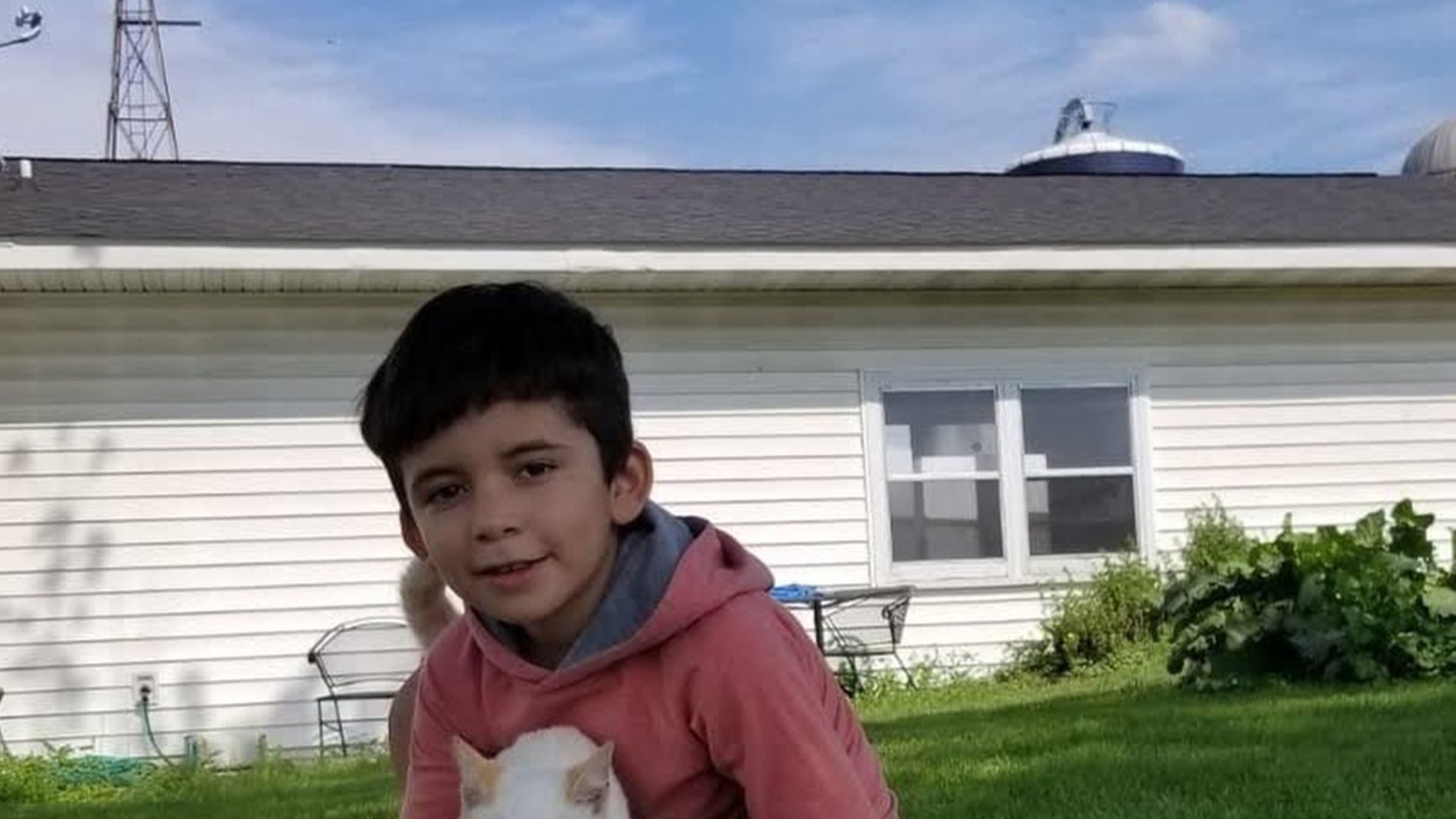 Authorities investigating the 2019 death of an immigrant boy on a Wisconsin dairy farm missed key information, which helps to underline the perils immigrant workers face when in the U.S., a new ProPublica investigation finds.
The big picture: Mexican and Central American asylum seekers and immigrants carry out often dangerous work in Wisconsin every year, according to ProPublica.
ProPublica began investigating Jefferson's death last summer as part of a broader investigation into conditions for immigrant workers on Midwestern dairy farms.
Details: Authorities say 8-year-old Jefferson Rodríguez died after being run over by a large machine used to scrape up manure known as a skid steer on a dairy farm in Dane, Wisconsin.
Sheriff's deputies believe the boy's father was driving the skid steer, but ProPublica reporters Melissa Sanchez and Maryam Jameel found conflicting accounts of what happened.
The reporters spoke to another worker who they say admitted that he accidentally ran over the boy.
The boy's father, José María Rodríguez Uriarte, told ProPublica he told a deputy he had not seen the accident happen.
What they're saying: "Our hearts go out to the Rodríguez family on the loss of their young son," the Dane County Sheriff's Office said in response to the ProPublica investigation, adding it "would welcome any new information from any witnesses or parties who wanted to come forward."
Zoom in: ProPublica found that workers like José María Rodríguez Uriarte lack money or support for child care, resulting in children roaming around hazardous dairy farms.
What's next: An autopsy ruled Jefferson's death an accident, but Rodríguez and his wife have filed a wrongful death lawsuit in Dane County against D&K Dairy, its insurer, and the driver who reportedly admitted to accidentally running over the boy, although the latter has been dismissed from the lawsuit.
Attorneys for the farm, which ceased operations last year, and the insurance company, Rural Mutual Insurance Company, have pointed to the sheriff's report as proof Rodríguez was driving.
Go deeper