Primary care shortages persist, widening workforce gaps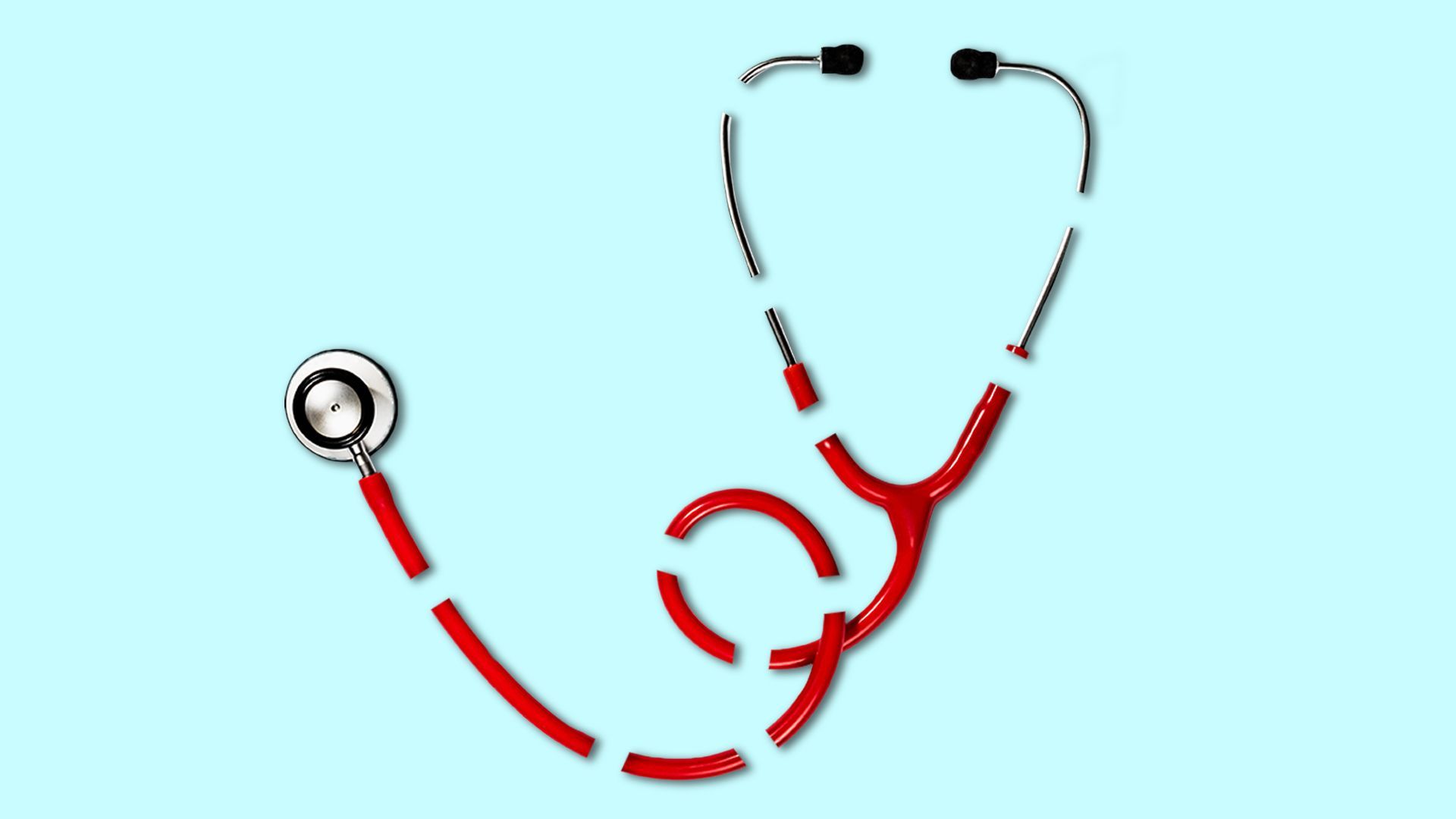 Medical students aren't flocking to primary care, despite an uptick in applicants to schools and congressional efforts to boost residency slots, data show.
Why it matters: While the pandemic drove home the importance of preventive care, many residents continue to flock to higher-paying specialties, potentially leaving gaps in care and big holes in the medical workforce.
Driving the news: In 2022, 930 family medicine and internal medicine residency positions went unfilled, per data from the National Resident Matching Program.
And from 2012 to 2020, just 1 in 5 of physicians who completed a residency were practicing primary care two years later, a new report from the Milbank Memorial Fund found.
Between the lines: When physicians enter primary care, they aren't always going where need is greatest.
The number of primary care doctors has been stagnant for the last eight year in medically underserved areas with disproportionately old or poor populations.
While the Northeast has the highest density of residents, the proportion of physicians entering primary care there is the lowest in the country.
Go deeper: Future doctors still prefer specialty residency programs instead of primary care positions, which go unfilled at higher rates.
Anesthesiology, radiology and many specialty surgery residencies are much more competitive and few positions are left unfilled, Match data shows.
"We're seeing the same thing year over year, which is that the more specialized areas of medicine are not seeing a decline in applications or interest, but the primary care applications continue to see declines year over year," Donna Lamb, director of the National Resident Matching Program, told Axios.
What we're watching: Congress has authorized 1,200 new residency slots, targeting primary care and psychiatric training positions, which will be rolled out over the next five years.
This year's match day is March 17, when newly minted doctors find out which residency or fellowship training program they've been assigned to.
Editor's note: The story has been updated to correct the name of the National Resident Matching Program.
Go deeper