Mercedes eyes driver data with OS for cars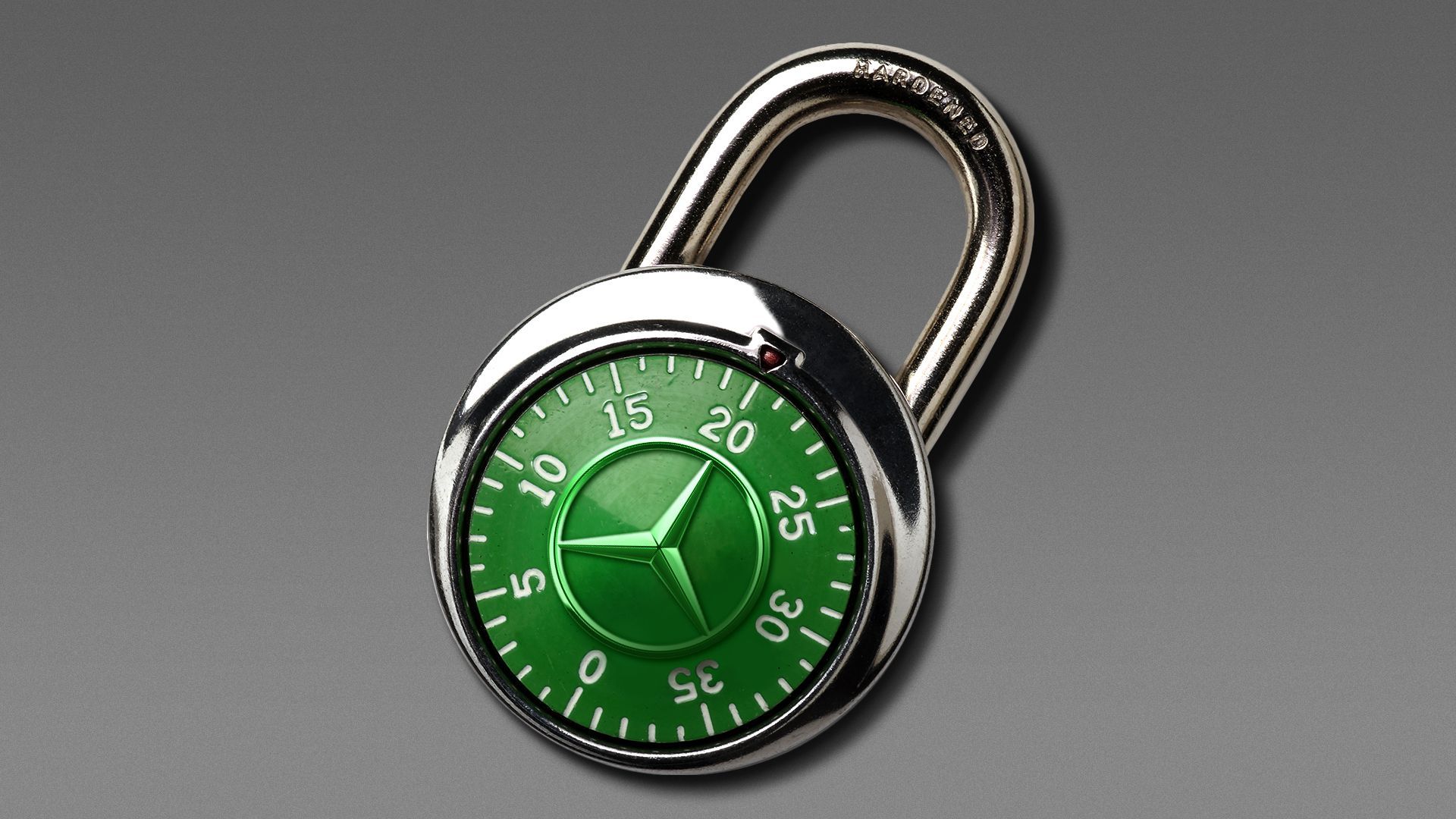 Mercedes-Benz is developing its own automotive operating system in a bid to wrestle control of customers' data from Google, which makes a rival platform increasingly popular with other automakers.
The company revealed the move Wednesday during a Silicon Valley event about its strategy on everything from infotainment to automated driving.
Why it matters: Data is king, offering the potential for automakers to unlock extra revenue from personalized products and services such as automated driving, entertainment and enhanced navigation.
Driving the news: Mercedes' operating system, called MB.OS, will debut "mid-decade" as an open platform.
The automaker will still partner with tech companies like Google, Nvidia and Luminar on advanced features like navigation and hands-free driving.
Where it stands: Volvo, Polestar, GM, Ford and Honda have all embraced Google's Android Automotive platform (not to be confused with the tech giant's tethered phone app, Android Auto).
In doing so, they also typically license various apps, including Google Maps, Google Assistant and the Google Play Store for cars (where drivers can access other apps, such as Spotify).
Mercedes is setting a different path, by developing its own branded navigation system in collaboration with Google.
While it will use Google Maps' industry-leading geospatial features — including real-time and predictive traffic information and automatic rerouting — it will also incorporate vehicle-specific data.
One example: With electric Mercedes cars, the system will receive battery charge and health data to provide more reliable range management guidance.
It's part of a new long-term strategic partnership with Google that will also allow Mercedes drivers to watch YouTube on their car's entertainment system when it is parked or in fully hands-off "Level 3" autonomous driving mode.
What's next: The German automaker will also be .adding Luminar's lidar sensors to "a broad range" of its vehicles by the middle of the decade to help power its next-generation driver-assist system. (The announcement sent Luminar stock up 27%.)
In January, Mercedes got approval to deploy its Level 3 driving system in Nevada. It's working to obtain approval in California as well.
The hands-free system is the first in the U.S. to let drivers look away or play a game in traffic jams up to speeds of 40 miles per hour. CEO Ola Källenius told reporters it will soon be available at up to 55 miles per hour.
Mercedes' ultimate goal is unsupervised, hands-free driving at 80 miles per hour.
The bottom line: By developing its own operating system, Mercedes says it will retain full control over the customer relationship, ensure data privacy and better manage integrated car functions.
It could also lead to nearly $10 billion in software revenue by the end of the decade, the automaker says.
Go deeper