Stablecoin issuer Paxos severs relationship with Binance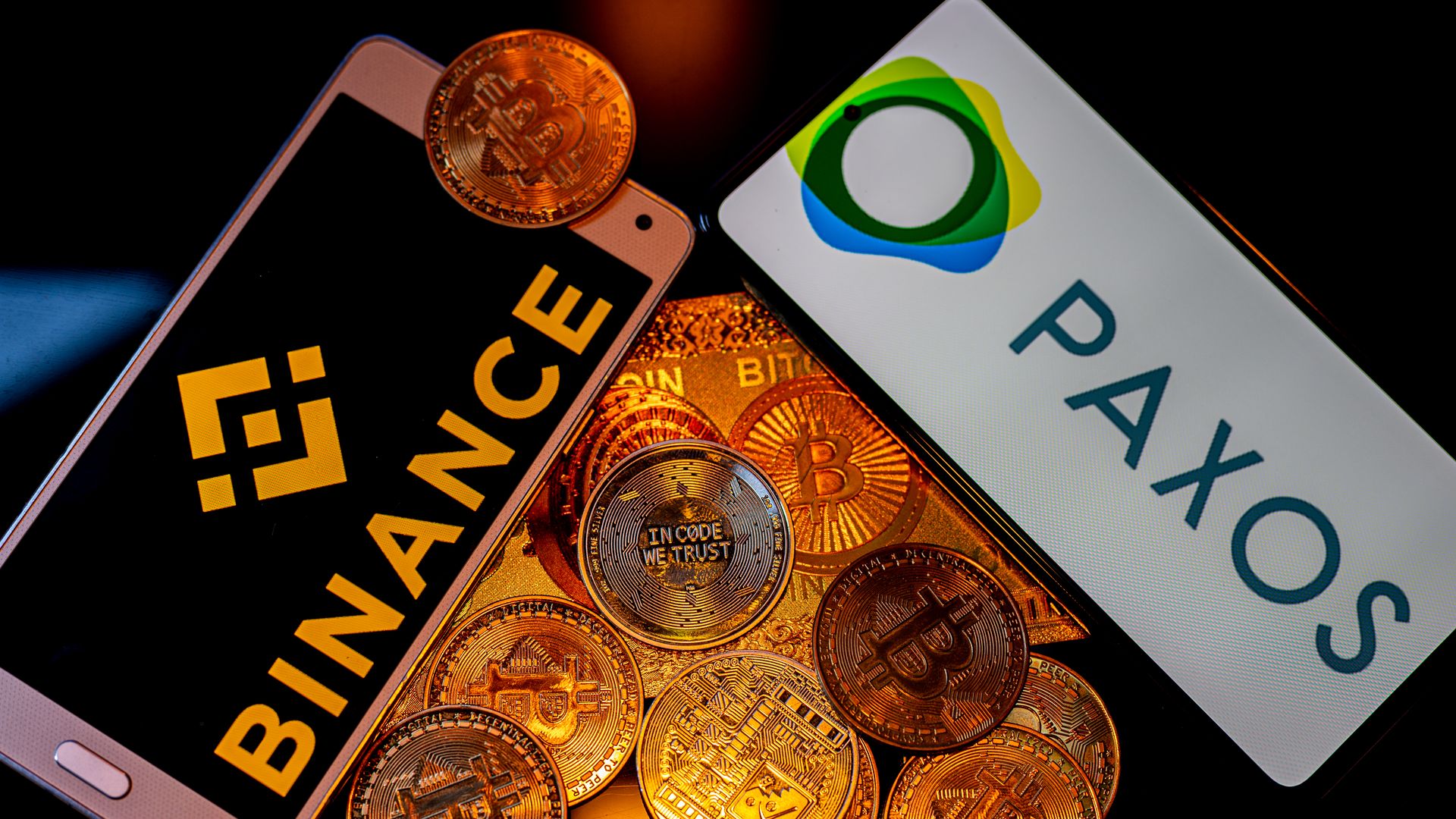 Paxos Trust, the white-label stablecoin issuer behind Binance's namesake stablecoin binance usd (BUSD), severed its relationship with the crypto exchange, according to an internal company email viewed by Axios.
Why it matters: This could be the end of a stablecoin with a $12 billion market capitalization.
What they're saying: "The market has evolved and the Binance relationship no longer aligns with our current strategic priorities," Charles Cascarilla, chief of the firm, said in the email sent over the holiday weekend.
The intrigue: Paxos said the decision was separate from recent regulatory directives.
Those include the New York Department of Financial Services' order to halt BUSD minting as well as a Wells notice from the Securities and Exchange Commission over the stablecoin.
What we're watching: Whether other partnerships between New York-state regulated entities and others will survive.
Whether Paxos' own stablecoin, usdp, will continue on in spite of the SEC's newly revealed position on dollar-pegged digital assets.
Paxos' Cascarilla declined to comment outside of what he's said in announcements, though, he has previously said that the firm "categorically disagrees" with the SEC's allegation that BUSD is a security.
Details: Paxos said that it facilitated redemptions of $2.8 billion in BUSD last week from Feb. 14 to Feb. 17.
The firm will support the stablecoin until Feb. 2024, the internal memo said.
Of note: It intends to go to battle with the SEC: "We are engaged in constructive discussions with the SEC, and we look forward to continuing that dialogue in private. Of course, if necessary, we will defend our position in litigation."
The bottom line: Paxos is still in the middle of moving the ball with other regulatory bodies, including working with the Office of the Comptroller of the Currency (OCC) to move its conditional approval into an operational sanctioned trust, the CEO reminded his team in the memo.
The firm is pursuing "productive collaboration" with regulators.
Go deeper