Minesweeper's history of controversy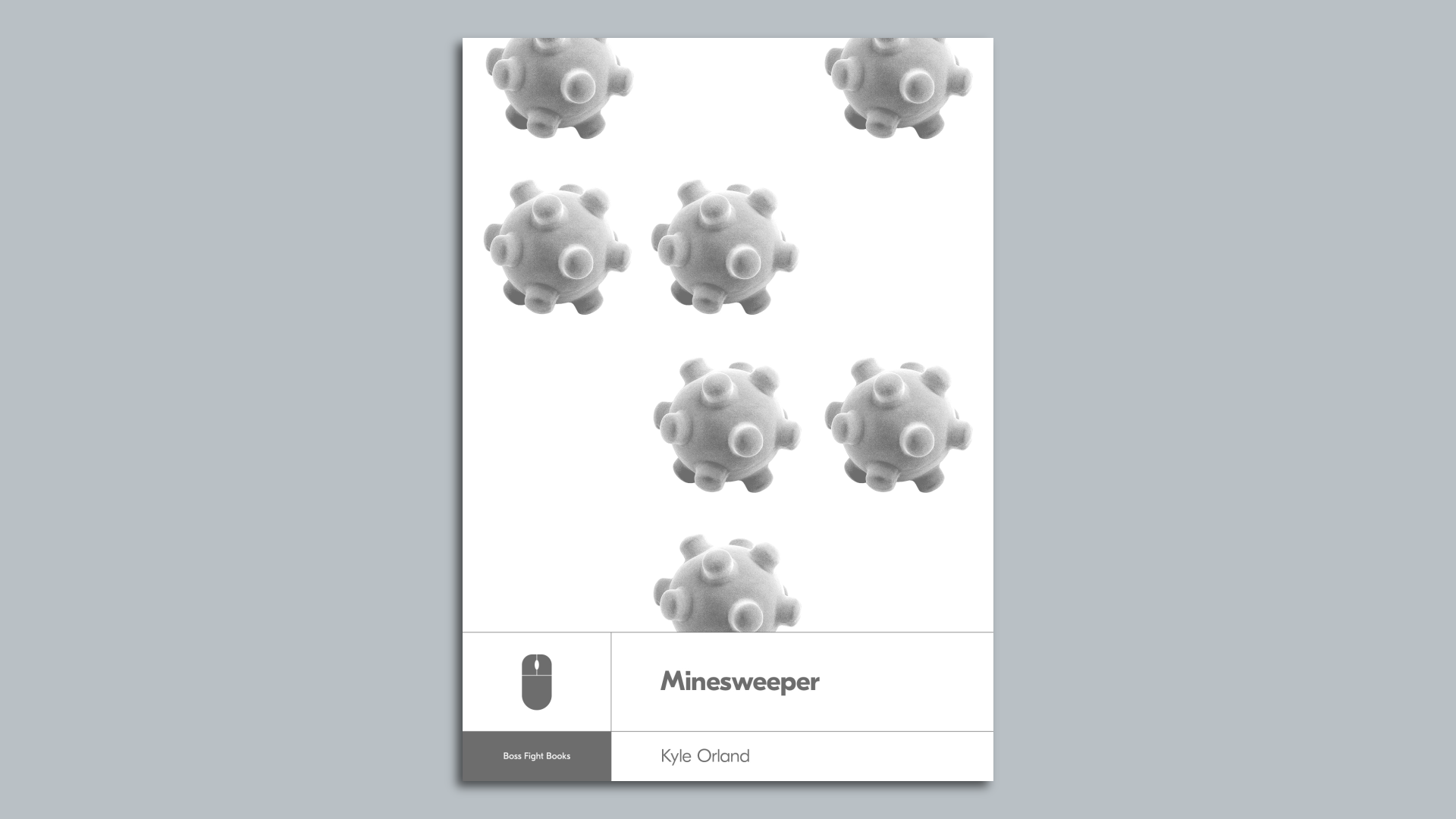 Few games, if any, have been used to procrastinate more than classic Windows clicker Minesweeper, which is the subject of a new book of the same name.
Driving the news: In "Minesweeper" (available for print or digital preorders through Boss Fight Books via Kickstarter), journalist Kyle Orland details the game's creation and the resistance its creators faced within Microsoft to include a video game as part of Windows.
Why it matters: Minesweeper, Orland notes, was one of the early games to get labeled as a time-waster, setting off a "moral panic" in the 1990s alongside that era's other dastardly digital distraction, Windows Solitaire.
Sci-fi writer Orson Scott Card, reviewing Minesweeper in 1991, called it "the most diabolically addictive game I've seen lately."
By 1997, conservative pundit Charles Krauthammer declared himself a recovered "Minesweeper addict" and Washington Post columnist Richard Cohen ruminated on the "hours wasted, the marriages and relationships ruined" by the "vast number of addicts, people playing Solitaire or Minesweeper or some other game until they are red in the eye."
Mass deletion: Mineswept with concern about productivity, companies such as Sears, Boeing, Ford and Aetna deleted pre-installed games from company computers, Orland reports.
Pennsylvania, Illinois and Virginia all issued bans on games on government computers, though a federal effort led by then-Sen. Lauch Faircloth (R-N.C.) failed.
Soon, Orland notes, the availability of the internet on work computers displaced concerns over these games.
Excerpt from the book:
Among a certain segment of America's business and leadership class, the conventional wisdom was that Minesweeper, Solitaire and other pre-installed computer games were responsible for billions of dollars in stolen wages and wasted taxpayer dollars that required legislation to safeguard. More than that, the games themselves were symbols of the anxiety some felt about how quickly the computer revolution was changing how Americans worked and lived.
Sign up for the Axios Gaming newsletter here.
Go deeper