Genshin Impact creators prep their next big game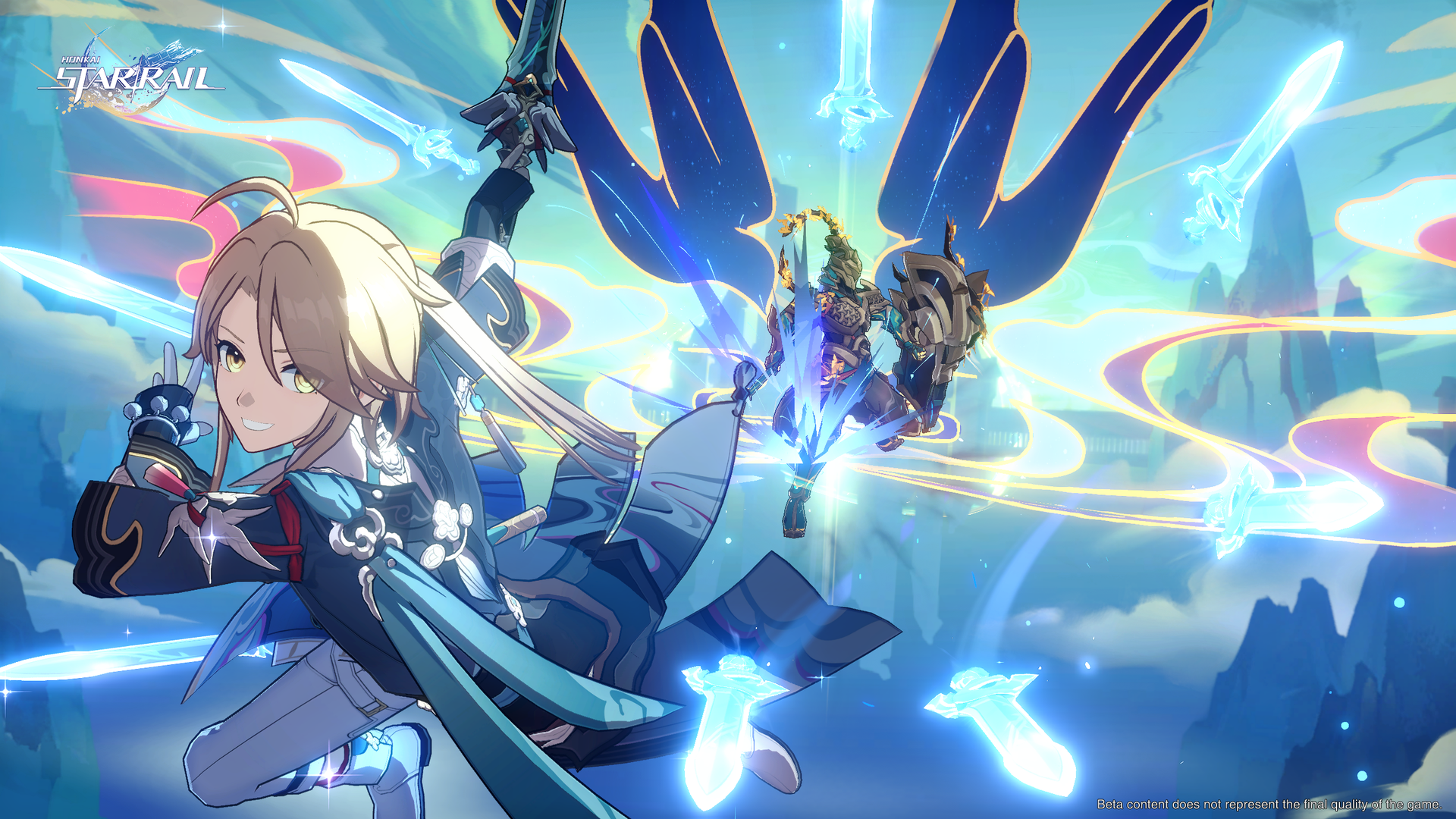 The creators of the phenomenally successful Genshin Impact are getting close to releasing their next game, Honkai: Star Rail, and already have 10 million people signed up to play.
Why it matters: Chinese gaming powerhouse MiHoYo is rewriting the rules about how to thrive in the industry, and competitors are struggling to keep up.
The company specializes in lushly rendered, free-to-play games that run on phones and higher-end home hardware and draw comparisons to $60 console staples like Zelda and Final Fantasy.
Genshin Impact was released in late 2020 for PS4, iOS, Android and PC, an unusual platform split at the time.
While MiHoYo doesn't release metrics for Genshin Impact, tracking firm Sensor Tower believes it generated $3.7 billion in player spending on mobile alone in its first two years of release.
Details: Honkai: Star Rail is a single-player, sci-fi adventure with turn-based combat and is announced just for phones and PC for now.
Some 500 developers are making the game, according to Fish Ling, senior director of global development for HoYoverse, the company's gaming brand.
It's currently in its third closed beta where players can use the space train "Star Rail" to go on combat missions and solve puzzles across three locations, including a space station and planets.
More than 10 million people have pre-registered to download and play the game once it is released, including more than 2.5 million outside of China, Ling told Axios during a brief demo of the game in New York.
Between the lines: As with Genshin Impact, MiHoYo plans to give Star Rail players access to a generously detailed and continuously expanded adventure at no cost, while encouraging them to pay money for extra and better characters.
MiHoYo has expanded Genshin Impact's world several times since launch, adding new characters each time.
Long-term support for the company's games is essential, Ling says. "We do intend to run the game, like all of our titles, as long as possible."
What's next: Ling wouldn't confirm if a recently spotted iOS App Store listing of April 26 indicated the game's real release date but said the team hoped to offer an update soon.
Sign up for the Axios Gaming newsletter here.
Go deeper