Blinken pledges help for Turkey "as long as it takes" after earthquake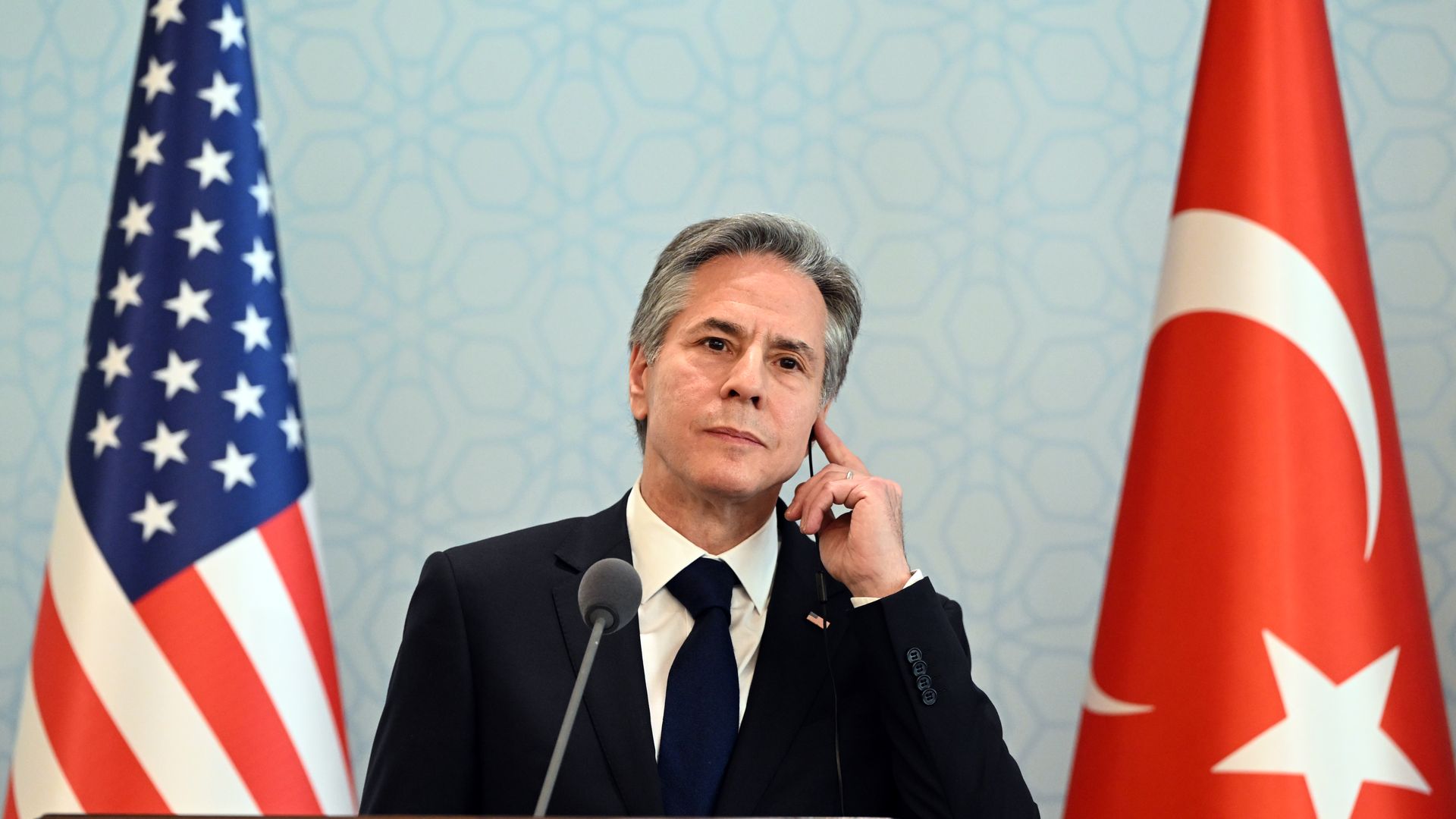 The U.S. will continue to provide aid to Turkey in the wake of this month's deadly earthquakes "for as long as it takes to recover and to rebuild," Secretary of State Antony Blinken vowed in Ankara on Monday.
Driving the news: The earthquake is Turkey's deadliest in 100 years. On Sunday, Turkey's Disaster and Emergency Management Authority confirmed that the country's death toll had surpassed 41,000.
The combined death toll in Turkey and Syria is nearing 45,000.
The big picture: Blinken's trip is his first visit to Turkey since becoming secretary of state. On Sunday he toured some of the hardest-hit areas of the earthquake zone with Turkish Foreign Minister Mevlut Cavusoglu, AP reported.
Blinken announced Sunday that the U.S. would provide another $100 million in aid for Turkey and Syria, bringing the total amount of aid provided to date in response to the earthquakes to $185 million, per a State Department fact sheet.
In his remarks at a press conference on Sunday, Blinken also noted that hundreds of U.S. government personnel have arrived in the region to help with the disaster response and that the U.S. has sent "1.8 million pounds of relief supplies for survivors — shelter, kitchen sets, blankets, hygiene kits, and more — and more is on the way."
Worth noting: Blinken also praised the individual donations made by Americans, noting that in addition to government aid, private sector donations amounted to nearly $80 million.
"When I visited the Turkish embassy in Washington, I almost couldn't get in the front door because boxes were piled high throughout the driveway to the embassy," he said.
Cavusoglu, who joined Blinken at the press conference, thanked the U.S. for the "solidarity and support they have extended in these dire days."
Go deeper