Democrats make new push for Biden to add Asian American secretary to Cabinet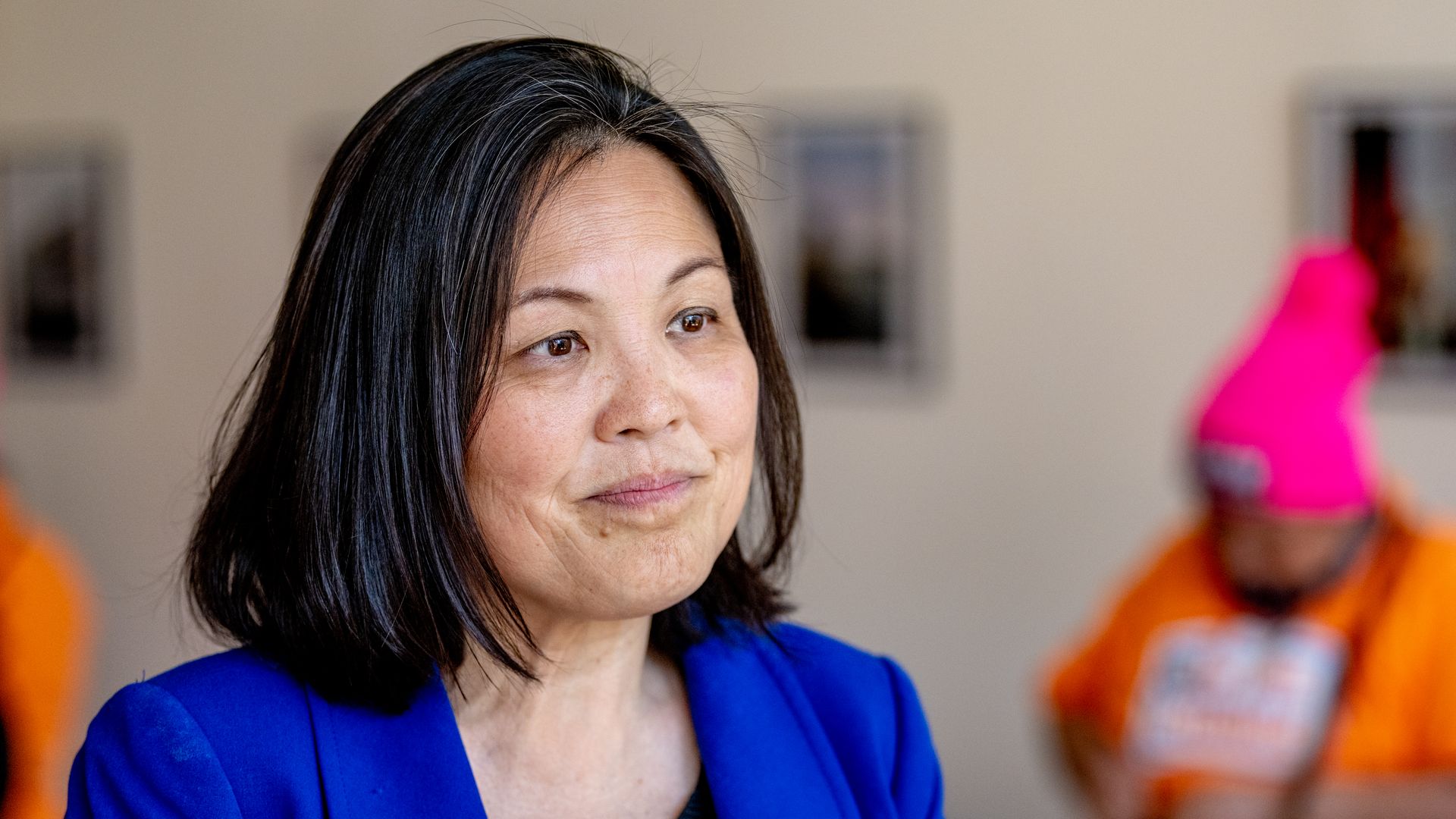 More than two dozen Democratic lawmakers are urging President Biden to nominate Julie Su to replace outgoing Labor Secretary Marty Walsh, renewing their calls on Biden to boost Asian American representation in his Cabinet.
Why it matters: Senators — who help decide whether the president's nominees ultimately get the job — have previously criticized the White House for the lack of Asian American and Pacific Islander heritage among the administration's Cabinet-level secretaries.
What they're saying: With Walsh transitioning out of his role, the Department of Labor needs someone who can "build upon the existing successful initiatives of the Department while hitting the ground running on implementing new ones," 34 members of Congress wrote in a letter to Biden on Friday.
The letter, led by Rep. Judy Chu (D-Calif.), highlighted Su's "deep commitment to championing workers' rights and fair labor practices, as well as advancing equity and opportunities for all workers, including ones from historically underserved communities."
Su currently serves as deputy labor secretary, and appointing her to the department's top job "would be an opportunity for your administration to ensure equity in representation for all communities of color at the Cabinet Secretary level," the lawmakers told Biden.
"As the daughter of immigrants who grew up translating for her parents, Deputy Secretary Su's personal story also represents the best of America," the letter noted. "Her voice and perspective would be invaluable to the Administration."
Catch up quick: Chu, who chairs the Congressional Asian Pacific American Caucus, and other AAPI lawmakers had pressed Biden to nominate Su as labor secretary back in December 2020, before he took office.
The president later took heat for assembling the first Cabinet without an AAPI secretary in 20 years, despite promising to appoint the "single-most diverse" Cabinet in U.S. history.
Tensions bubbled over into a showdown in March 2021, with Sens. Tammy Duckworth (D-Ill.) and Mazie Hirono (D-Hawaii) threatening to oppose Biden's "non-diversity" nominees. The senators dropped the threat after the White House committed to adding a senior-level AAPI liaison.
Don't forget: Three Asian Americans — Vice President Kamala Harris, U.S. Trade Representative Katherine Tai, and Arati Prabhakar, director of the Office of Science and Technology Policy — currently serve as Cabinet-level officials but are not considered Cabinet secretaries.
The big picture: Su, who served as secretary of California's Labor and Workforce Development Agency before joining the federal government, is expected to take over Walsh's duties in an acting capacity once he exits.
In her current position, Su oversees the department's workforce, manages its budget, and works with the labor secretary to craft and execute priorities.
More than a dozen AAPI advocacy groups have come out in support of Su as Walsh's replacement, including the civil rights organization Asian Americans Advancing Justice, where she once served as litigation director at its Los Angeles branch.
Union leaders, including American Federation of Teachers President Randi Weingarten, have also backed her in recent weeks, Politico reports.
Yes, but: Though Biden wouldn't need Republican votes to confirm his next pick, Su is likely to face opposition from the GOP.
During her confirmation hearing for deputy labor secretary, she was questioned on how she handled fraud during her time leading California's unemployment insurance office.
Worth noting: Su is considered a frontrunner, but it could be a crowded field, as different names have circulated among Democratic circles.
The White House did not immediately respond to Axios' request for comment.
Go deeper