Basketball: The global game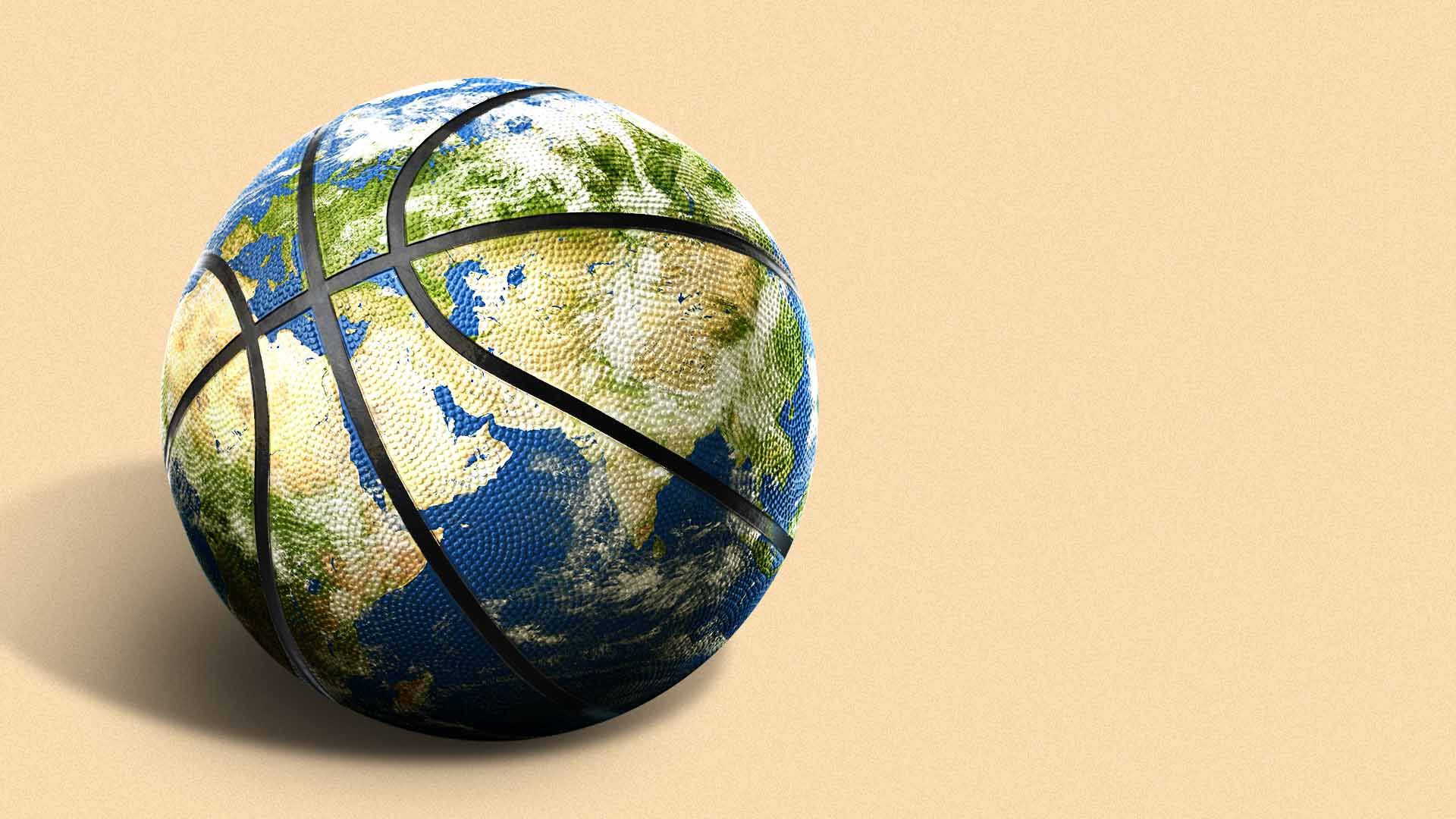 The National Basketball Association has experienced incredible global growth in recent decades, and the league's international flavor will be on full display this weekend in Salt Lake City.
By the numbers: A record 25 international players from a record 17 countries will participate in All-Star Weekend.
Snapshot: That includes a record six international All-Star starters and a record-tying nine international All-Stars overall.
Starters: Giannis Antetokounmpo (Greece), Luka Dončić (Slovenia), Joel Embiid (Cameroon), Kyrie Irving (Australia), Nikola Jokić (Serbia), Lauri Markkanen (Finland)
Reserves: Shai Gilgeous-Alexander (Canada), Domantas Sabonis (Lithuania), Pascal Siakam (Cameroon)
The backdrop: In 1984, France's Hervé Dubuisson became the first international player who was also trained abroad to sport an NBA jersey, joining the New Jersey Nets.
39 years later, the NBA has 120 international players from 41 countries, representing roughly a third of the league this season.
The 1992 Dream Team played a crucial role in this phenomenon, turning NBA players into global celebrities and inspiring a generation of hoopers in Europe and other pockets of the world.
Growth has been sustained through organized efforts like Basketball Without Borders (established in 2001) and the NBA Academy, which has outposts in Australia, India, Mexico and Senegal.
The big picture: The globalization of the NBA has altered the fabric of the league, while in turn expanding its reach.
The last four MVPs were won by foreign-born players, and four of the top five scorers this season are international players.
All-Star Weekend coverage will reach fans in 214 countries and be broadcast in a record-tying 60 languages.
My take ... When I was in Paris last month for the Pistons-Bulls game, I was struck by how strong the NBA's presence was.
From signs in the metro stations promoting the game to people walking through the streets in NBA gear, the league truly took over the city.
That doesn't happen without international stars, who have made the NBA a league that other countries don't just watch, but feel deeply connected to through players they can call their own.
A quick story … Thanks to Hotels.com, an official NBA partner, I was able to hop around Paris and meet a variety of locals.
One conversation in particular stood out. It was with a bartender at the Hotel Maison Colbert.
After learning I was in town for the NBA game, he smiled. "I heard Wemby will be there! Get a picture!"
"Wemby" is Victor Wembanyama, the French phenom set to be the No. 1 pick in June. The bartender's cousin knew a friend who had grown up with him.
France has produced plenty of superstar athletes who have played in foreign leagues (see: all their soccer talent), but this, he said, felt different.
"It's the NBA!" he exclaimed. "I see everybody in your country talking about him, and it makes me proud."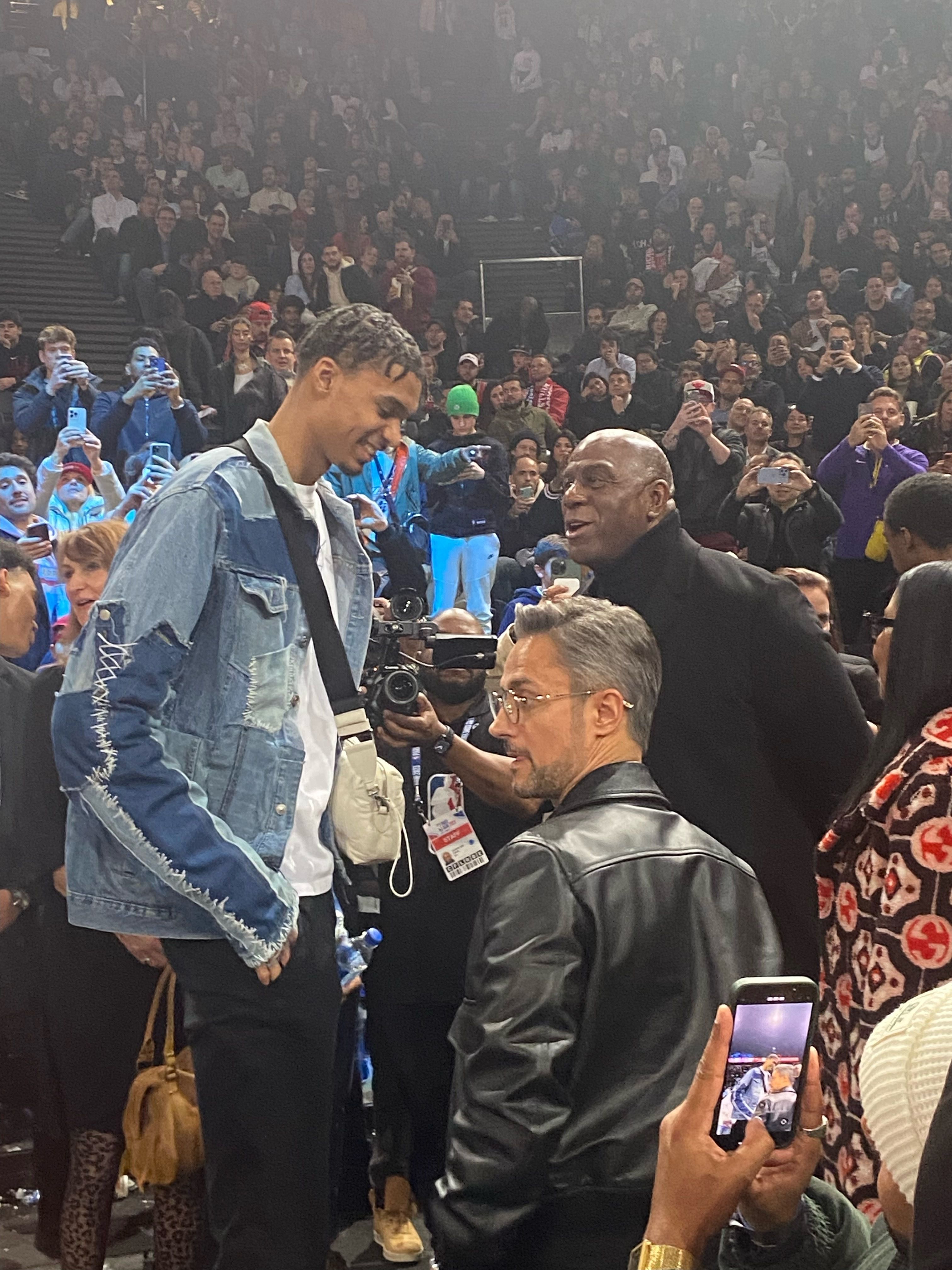 The bottom line: That, I think, perfectly encapsulates the NBA's growth story — a brand that is recognized (and considered "cool") globally, with players who are increasingly international.
The NBA, like all sports leagues, is ultimately a storytelling machine.
As it continues to expand beyond the U.S., more athletes get to write those stories — and more fans get to enjoy them.
Go deeper