Company fined $1.5 million for hiring children to clean meatpacking plants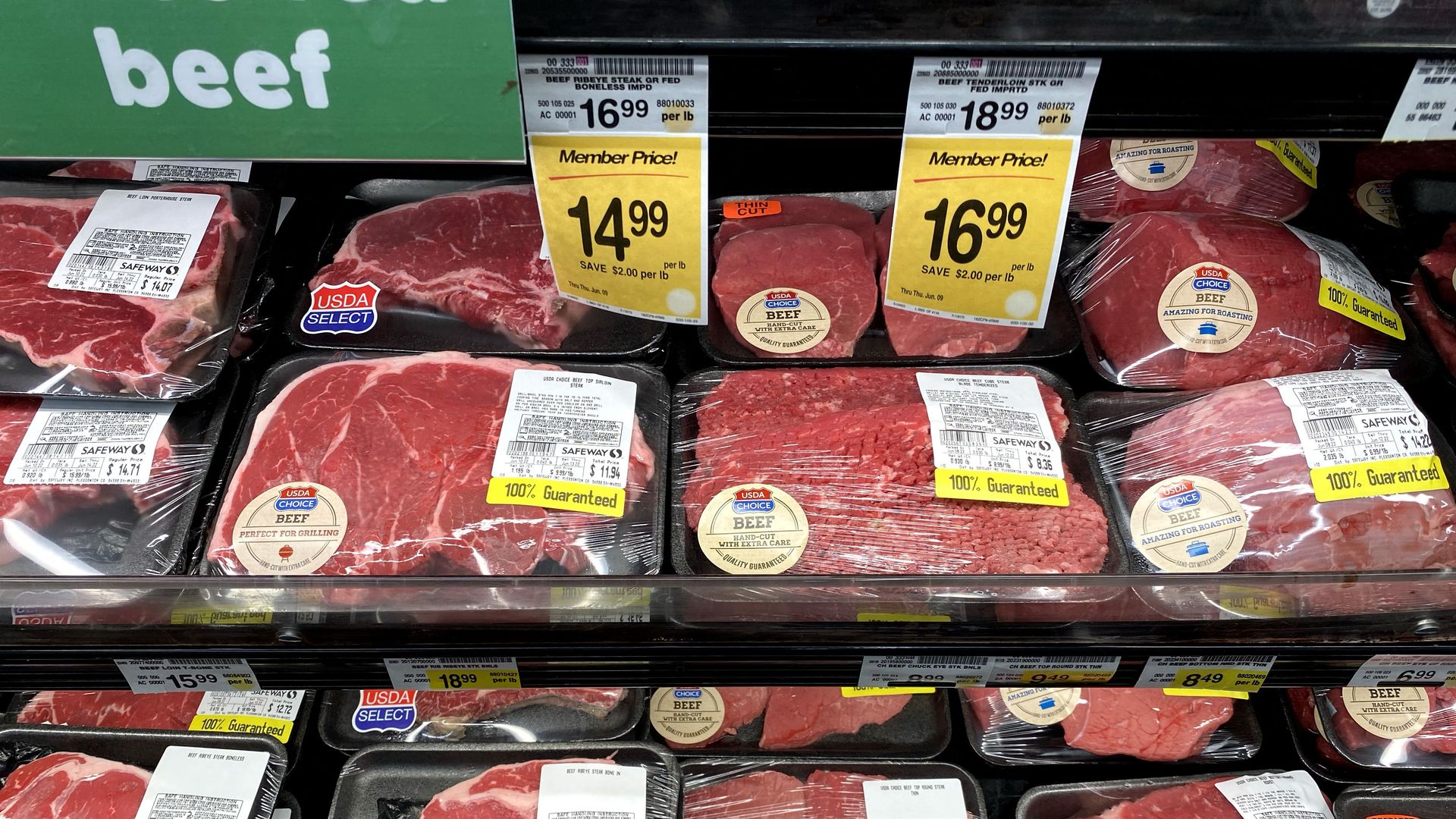 One of the nation's largest food sanitation companies was fined $1.5 million for illegally employing more than 100 minors to carry out hazardous jobs, the Department of Labor announced Friday.
Driving the news: Children as young as 13 were working with hazardous chemicals and cleaning meat processing equipment at 13 Packers Sanitation Services Inc. facilities in eight states, the department said its Wage and Hour Division investigation found.
At least three minors suffered injuries while cleaning slaughterhouses, including a chemical burn to the face, the Washington Post reports.
The minors worked overnight shifts and used caustic chemicals to "clean razor-sharp saws" and other high-risk equipment, the Labor Department said.
The states with facilities listed in the department's announcement were mostly across the South and Midwest, including Arkansas, Minnesota and Nebraska.
By the numbers: Under the Fair Labor Standards Act, the Labor Department fined the company $15,138 fine for each minor who was employed in violation of the law.
Details: The Wisconsin-based company provides cleaning services under contract to some of the nation's largest meat and poultry producers, including JBS Foods, Tyson and Cargill, none of which were charged or fined, per the Post.
The federal investigation began in the August, and a U.S. district court judge issued a temporary restraining order in November forbidding the company and its employees from committing child labor violations, per the department.
In December, the U.S. District Court of Nebraska entered a consent order and judgment, and the company agreed to comply with the child labor provisions in all of its operations nationwide, and to take significant steps to ensure future compliance with the law.
What they're saying: "The child labor violations in this case were systemic and reached across eight states, and clearly indicate a corporate-wide failure by Packers Sanitation Services at all levels," Jessica Looman, principal deputy administrator of the department's Wage and Hours Division, said in a statement.
"These children should never have been employed in meat packing plants and this can only happen when employers do not take responsibility to prevent child labor violations from occurring in the first place."
Where it stands: None of the individuals under the age of 18 who were cited by the Labor Department work for the company anymore, Packers Sanitation Services spokesperson Gina Swenson told Axios.
"We have been crystal clear from the start: Our company has a zero-tolerance policy against employing anyone under the age of 18 and fully shares the DOL's objective of ensuring full compliance at all locations," the spokesperson added.
Go deeper