The FAA moves to fine SpaceX $175,000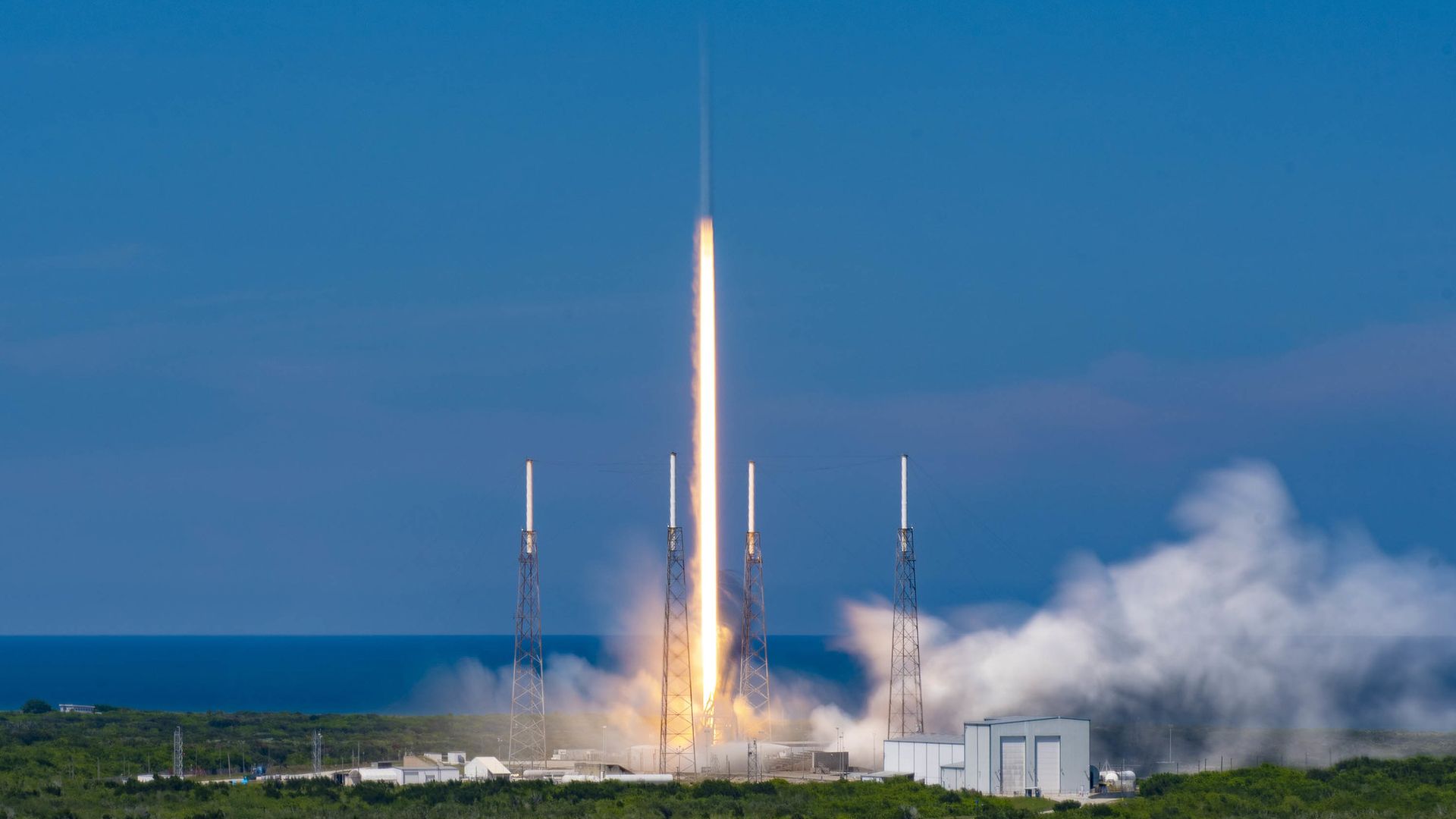 The Federal Aviation Administration announced Friday that it is moving to fine SpaceX $175,000 for failing to submit key data on a Falcon 9 rocket's trajectory ahead of a launch last August.
Why it matters: Thousands of objects are tracked in orbit today, including functional satellites, space junk and spent rocket bodies. Understanding a rocket's trajectory helps keep the rocket and spacecraft in orbit safe.
Driving the news: According to the FAA, SpaceX failed to submit data for an Aug. 19, 2022, Starlink launch that helps evaluate the probability that the rocket might crash into objects tracked in orbit.
That data was required to be submitted to the FAA at least seven days before the first launch attempt.
SpaceX now has 30 days to respond to the FAA.
The Elon Musk-founded company didn't immediately respond to a request for comment.
How it works: The FAA is responsible for licensing rocket launches around the United States.
Part of that licensing process involves reviewing the proposal for risks posed to people on the ground, other spacecraft in orbit, national security and other concerns.
The big picture: Last year, SpaceX launched 61 times, marking a new record for the company.
SpaceX also operates the largest constellation of satellites in orbit today, with Starlink clocking in at more than 3,000 spacecraft so far.
The company's Crew Dragon spacecraft delivers astronauts to and from the International Space Station, and eventually, a version of SpaceX's Starship is expected to help land NASA astronauts back on the surface of the Moon.
Go deeper