Sony's PSVR 2 is a terrific upgrade, but not a must-have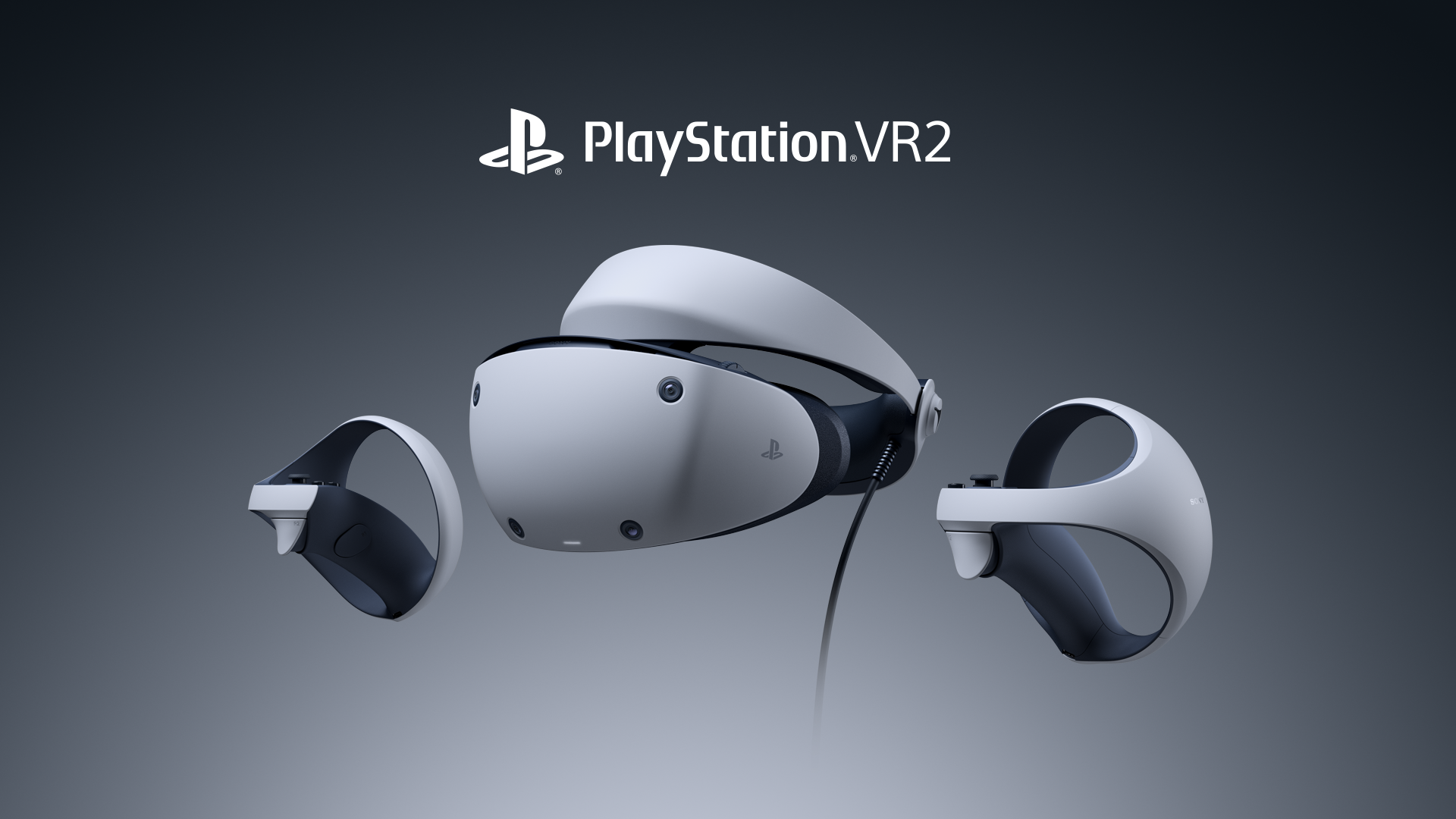 Sony's PlayStation VR 2 headset is a big improvement over its previous version, but it is unlikely to convert VR skeptics.
Driving the news: Sony will make its second major attempt at cornering the VR market with the Feb. 22 launch of PSVR 2.
Rather than Meta's all encompassing vision for a virtual world, Sony is pitching the powerful $550 PSVR 2, which must be plugged into a PlayStation 5, purely as a gaming escape.
It will come with a launch lineup of more than three dozen games, offering a lot to play, though not many of them are exclusive to the platform.
Details: PSVR 2 has all of the highest-end VR features and then some, improving on 2016's PSVR in all ways except for the continued requirement of a wired connection.
The headset offers HD graphics with a 110-degree field of view, combined with eye-tracking technology that lets users point a cursor at virtual items just by glancing at them.
It ditches the external sensors of early VR headsets. Instead, sensors on the headset can scan a user's room in seconds, establishing a safe area to play. An outward-facing camera offers a black-and-white pass-through view of the real world, in those moments when a user is worried about tripping over the cord or stepping on their cat (watch out, Red!).
Its ringed controllers, similar to those for Meta's Quest 2 headsets, are capable of tracking hand position while utilizing touch sensors that can detect the difference between a user pointing their finger or clenching.
Impressions: PSVR 2 is very comfortable and fun to play (and less dangerous to pets) than Sony's previous VR system.
Older VR tech could induce nausea or just uncomfortably warm the user's face, but even my two-hour sessions with PSVR 2 were pleasant. That's probably thanks to a combination of its lower latency in tracking movement and refreshing its graphics, plus advances in VR game design.
Set-up was quick, controllers held charge through a gameplay session, and tracking felt sharp. Good VR can produce magical moments, like when I found myself standing in front of iconic PlayStation hero Aloy in PSVR 2 launch game Horizon: Call of the Mountain and then noticed her move her head and keep eye contact with me as I leaned to the side. (A surprise: She's shorter than I expected.)
The muscle of the PS5 enables PSVR 2 to render sensational virtual worlds, though there's still some fuzziness even in the high-end Horizon game, to environments in the distance. Gone, at least, is the sensation of old VR tech like the first PSVR, that everything is being viewed through a screen door.
The catch is that PSVR 2 is very much an iteration of the VR of the past several years.
The headset requires a pricey commitment.
Its games still must make the compromises needed to avoid inducing motion sickness. They use popular VR game design movement schemes like putting players on rails or involving frequent teleportation so as not to confuse the user's inner ear.
PSVR 2 sports an array of rumble motors in its hand controllers and even in the headset (users' brows will sometimes be buzzed), but it can't quite make the worlds it invites you to touch sufficiently tactile, nor give weight to virtual objects players pick up.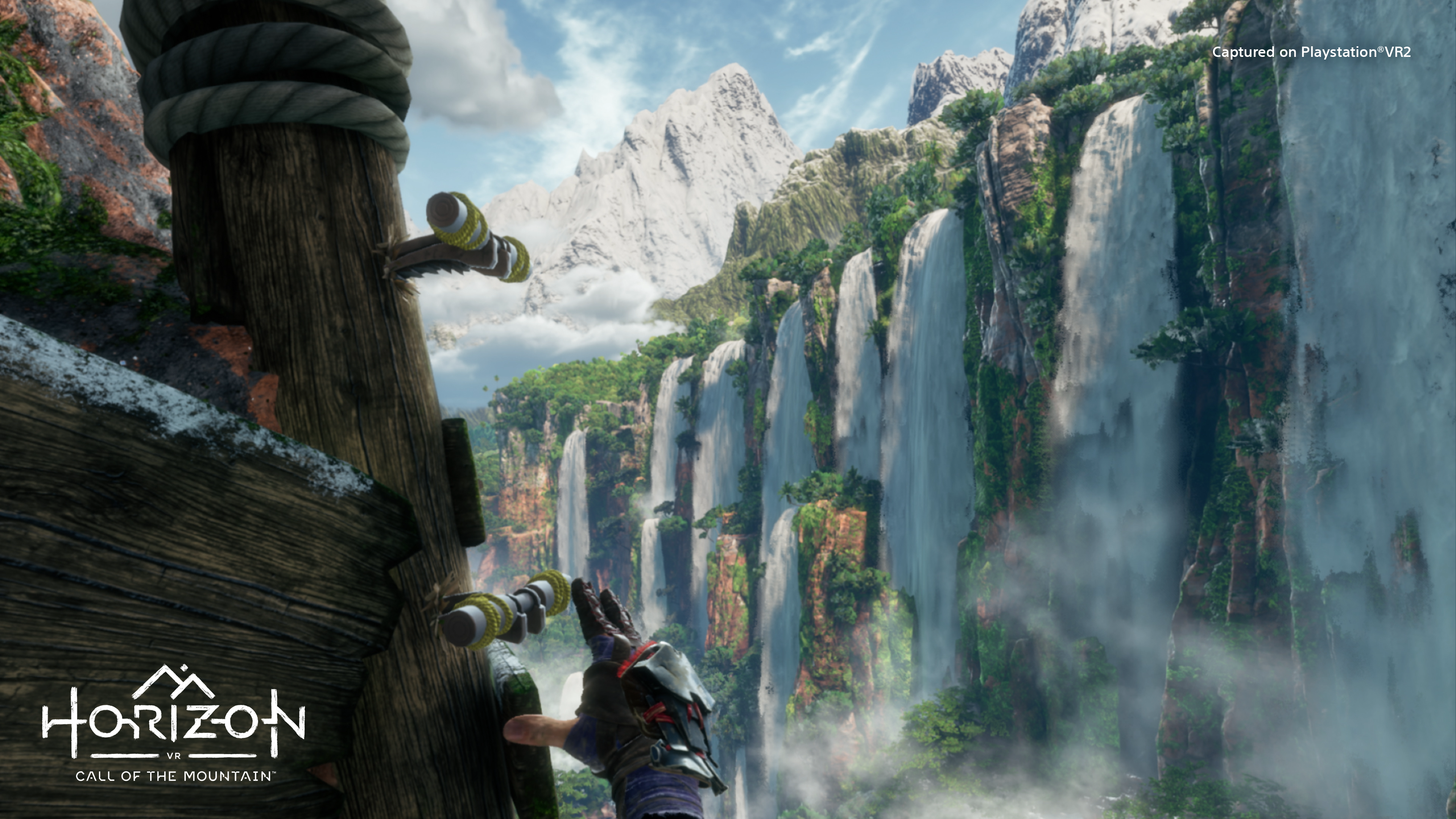 The games: Flagship launch game Horizon: Call of the Mountain is impressive, but limited.
It's essentially a mountain-climbing game set in the franchise's beautiful post-disaster American wilderness. Its core gameplay involves gripping cliff faces with your virtual hands and pulling the scenery down to climb ever-higher, a terrific gameplay experience improving on concept dating back to 2016 VR standout The Climb.
But the risk of Sony utilizing one of its biggest non-VR series in a VR game, is that it invites comparisons. Non-VR Horizon games have sensational combat, where players use traps, arrows and tethers to battle robotic beasts. Call of the Mountain's simplified combat sequences are movement-limited shooting galleries.
Most of PSVR 2's launch games have appeared on other platforms, but that doesn't stop several from being terrific. Moss Book II allows you to steer a sword-wielding mouse through an enchanting virtual world. Puzzling Places lets users grab and assemble three-dimensional puzzle pieces to assemble models of real buildings. The Light Brigade is a slick, challenging supernatural shooting game with a dash of Dark Souls. Song in the Smoke is a mesmerizing survival adventure with an emphasis on crafting. The Last Clockwinder, my favorite of a dozen games tested, tasks the players with recording their gestures in order to program robots.
The big picture: The effort to make VR mainstream has long been an upstream paddle.
Sony's first PSVR was a relative hit, selling more than 5 million units in three years, to lead the category, if not get close to the 100-million mark achieved by the PS4 itself.
Meta doesn't talk Quest 2 sales, but analyst estimates have it cracking 15 million.
Sony has not publicly projected PSVR 2 sales and has denied a recent report from Bloomberg that it has lowered its expectations for the device.
The bottom line: PSVR 2 is very good, if you don't mind the price, the wire and understand the trade-offs inherent to immersive VR gaming.
Sign up for the Axios Gaming newsletter here.
Go deeper