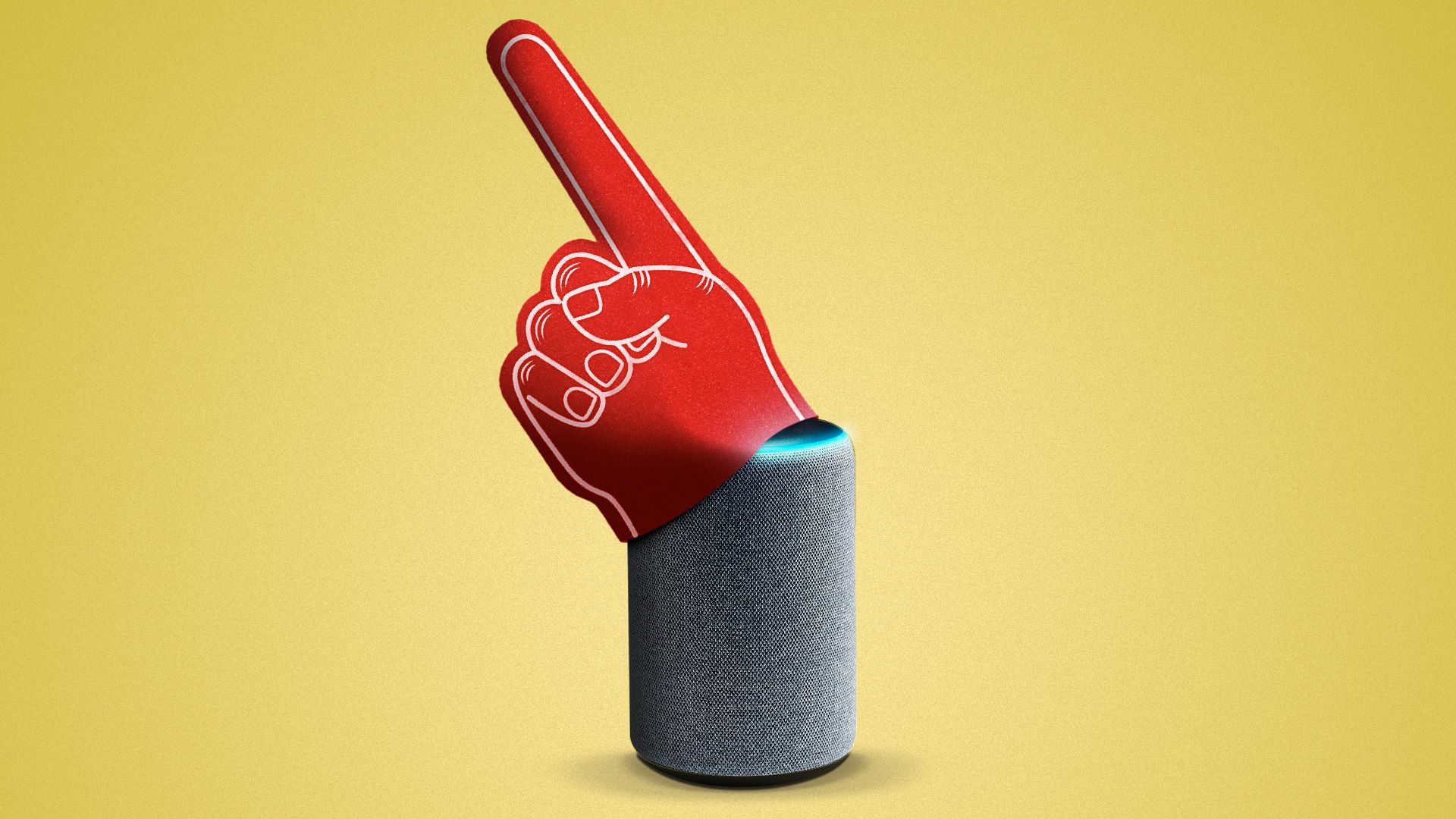 As Amazon pushes further into live sports programming, the company has been investing resources to ensure that Alexa, its AI virtual assistant technology, is a sports expert.
Why it matters: The strategy appears to be working. Alexa-enabled devices received hundreds of millions of sports queries in 2022, up 40% from the year before, per Amazon.
The increased sports push means Alexa can provide more information than ever before, whether you have a simple question about a score or need to settle a historical debate with stats.
Amazon wants Alexa to be the go-to technology for in-game updates, allowing fans to get real-time info without having to pull up a second screen and look away from the game.
What they're saying: "Our team is fanatical about launching new, personalized experiences with sports fans in mind," Kevin Davis, director of Amazon Alexa Information, tells Axios.
One example: "Follow Updates," where Alexa can proactively let fans know when there's breaking news or a score update from their favorite teams.
Between the lines: So how exactly does Alexa "improve" its sports knowledge and answers? According to Amazon, it's a combination of machine learning and more data inputs.
Machine learning helps Alexa understand questions even in noisy environments and instantly retrieve and analyze information before providing bite-sized answers.
Alexa also simply has access to more data now thanks to Amazon's growing league partnerships, either as a broadcaster (think: "Thursday Night Football") or service provider (think: Amazon Web Services).
Snapshot: Here were some of the most popular questions customers asked Alexa during Sunday's Super Bowl, per Amazon…
"Alexa, how old is Patrick Mahomes?"
"Alexa, how many passing yards does Patrick Mahomes have?"
"Alexa, is Rihanna pregnant?"
"Alexa, what position does Jason Kelce play?"
"Alexa, how tall is Jalen Hurts?"
Go deeper