Pablo Neruda's family says new analysis found he was poisoned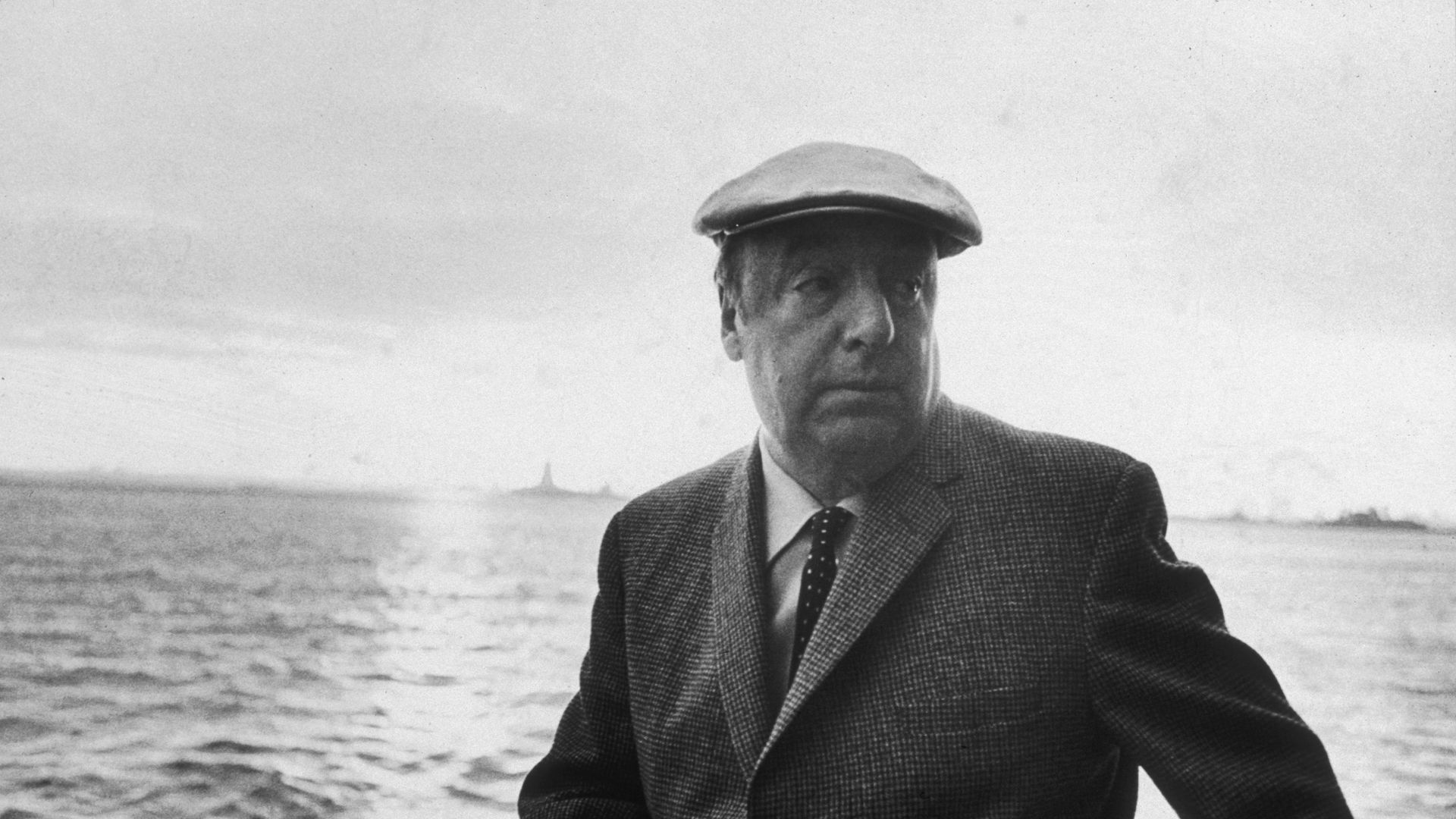 Nobel Prize-winning Chilean poet Pablo Neruda died from poisoning nearly 50 years ago, his family says, based on a new report from forensic scientists.
The big picture: The cause of Neruda's death has been the subject of debate for decades.
The official line has been that Neruda, who passed away just as dictator Augusto Pinochet came to power, died of prostate cancer, but his family has long argued that wasn't the case.
His body was first exhumed 10 years ago under court order, and a 2017 analysis found traces of botulism in one of the poet's molars. The body was fully analyzed to check if the toxin had been introduced before burial.
Details: Neruda's family says forensic tests carried out by a team of experts from Canada, Denmark and Chile showed the presence of Clostridium botulinum, a toxin that can cause paralysis in the nervous system and death.
They say the report found the toxin was in his body before he died.
The report was released to a Chilean judge on Wednesday, but she has not made the findings public. The judge, Paola Plaza, said she'll review the reports and reveal next steps on March 7.
What remains unknown is who might have poisoned Neruda.
Zoom out: Neruda, 69, was an internationally beloved poet who was awarded the Nobel Prize in Literature in 1971.
Background: More than 3,000 people were assassinated, 40,000 forcibly disappeared, and thousands more detained during Pinochet's rule, from 1973 to 1990. This included several high-profile cultural figures.
Renowned artist Víctor Jara, who wrote the widely quoted protest song "el pueblo unido jamás será vencido" (the people united will never be defeated), was tortured and killed a few days after the Sept. 11, 1973, military coup by a sergeant who was found guilty in his killing in 2016.
Others who died or survived torture during that time included composer Jorge Peña, journalist Augusto Olivares and former Chile President and United Nations High Commissioner for Human Rights, Michelle Bachelet.
What they're saying: "The bullet has been found, but who shot it? We're yet to find out but what is now known for certain is that he was killed and someone was involved," Neruda's nephew Rodolfo Reyes told Spanish language media.
Go deeper