Sneak Peek: Detroit's Michigan Central mobility lab opens soon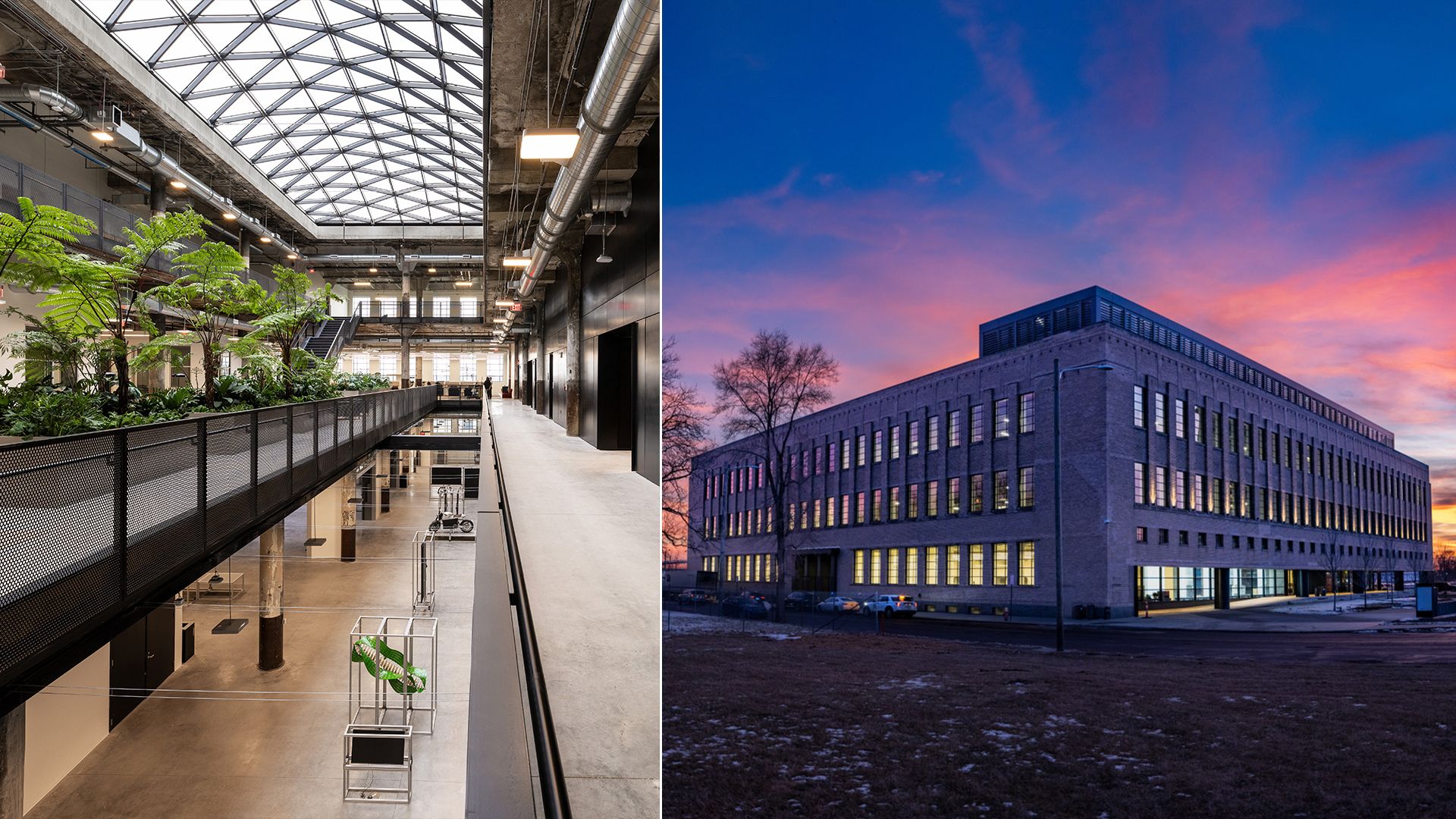 A new innovation lab dedicated to solving the world's most pressing transportation problems is opening soon in Detroit — the first phase of Ford Motor's ambitious research hub, Michigan Central.
Why it matters: The driving principle behind Michigan Central, a vision of Ford executive chair Bill Ford, is that improved transportation leads to better economic mobility — equitable access to jobs, health care, education and more.
Driving the news: Newlab, an inventor community launched in New York's Brooklyn Navy Yard, is partnering with Michigan Central to develop a mobility innovation ecosystem centered at Detroit's historic Book Depository building, set to reopen this spring, Axios is first to report.
Hundreds of member startups working on electrification, aerial mobility, automation and more will use the space to build their companies in collaboration with potential users and customers.
Early members include Airspace Link, Canopy, Grounded, wheel.me and Cavnue.
Newlab will support them through all phases of growth: finding investors, running pilots and eventually commercializing their businesses.
More than a tech incubator, Newlab takes a community-based approach to innovation, convening entrepreneurs, governments, nonprofits, transportation companies and suppliers.
What they're saying: "We want to bring together the roundtable to talk about what these challenges look like because no one can do it alone," Alisyn Malek, managing director of Newlab Detroit, tells Axios. "Innovation is not a solo act."
"Newlab has shown what can happen when a community of entrepreneurs and inventors comes together to tackle real problems with real solutions," said Michigan Central CEO Joshua Sirefman.
"I am thrilled they will be our partner as we work to connect the potential of emerging technologies to the real social and economic needs of the people using them."
Go deeper