FDA panel: Narcan spray shouldn't need a prescription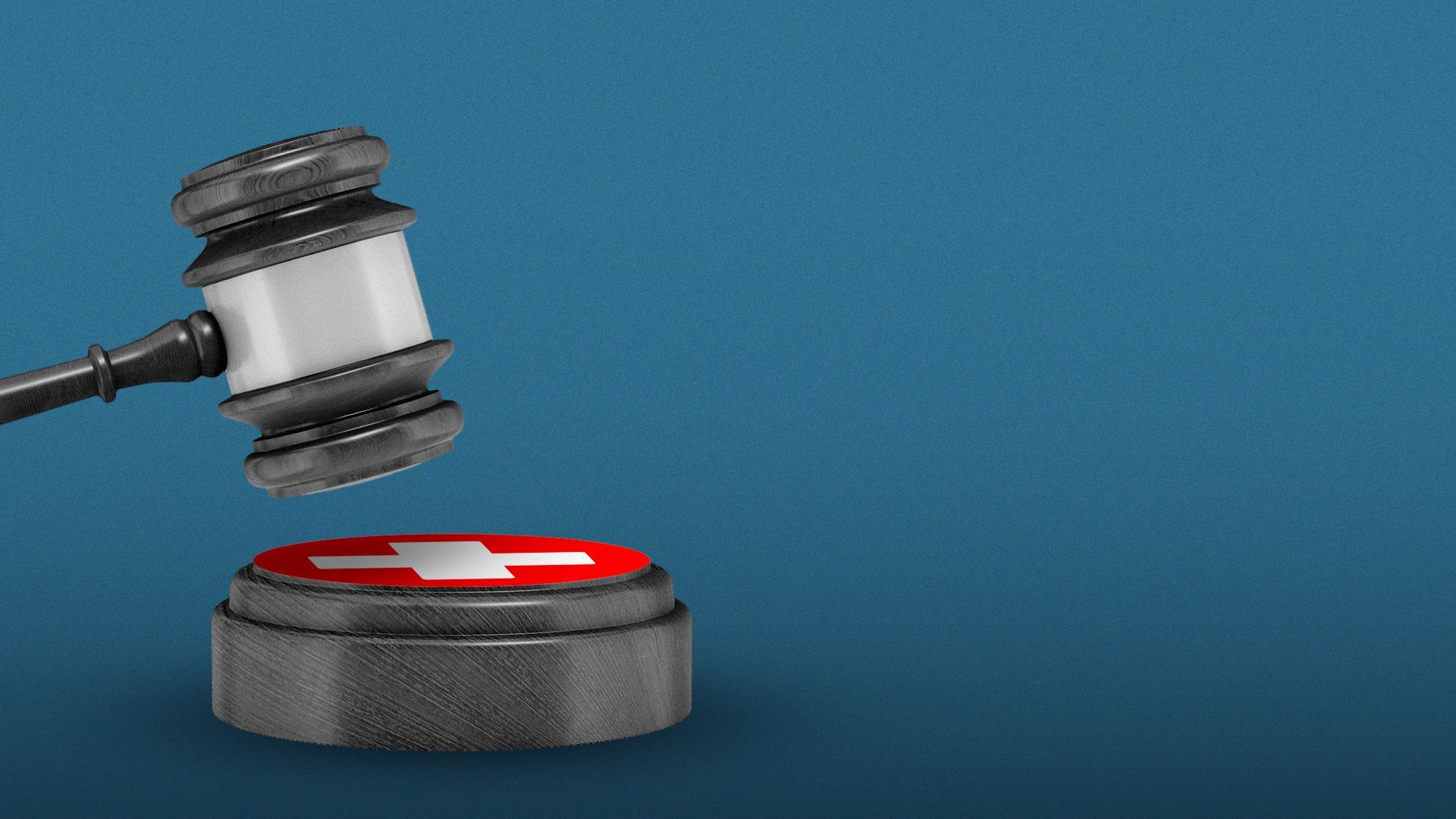 Food and Drug Administration advisers on Wednesday unanimously endorsed making a nasal spray antidote for opioid overdoses available for over-the-counter use, setting up an agency decision on whether to make it available for national distribution.
Why it matters: This is the closest any opioid reversal drug in the U.S. has gotten to not requiring a provider's signoff, which public health experts and advocates have said will be critical in ending the overdose crisis that has killed more than 100,000 Americans in the past year.
Catch up quick: The FDA fast-tracked the application for a nonprescription version of Emergent BioSolutions' Narcan in December after pushing drugmakers to submit applications for one last fall.
Most states already have a standing order that allows people to bypass the prescription requirement.
But Jody Green, deputy director of safety in the FDA's division of nonprescription drugs, said that some pharmacists find the orders complicated and not all stock the drug, known as naloxone.
Stigma around drug use can also inhibit people from purchasing the nasal spray if it means interacting with a pharmacist.
Zoom in: Discussion among panel members mostly focused on whether the instruction labels were clear enough for anyone to use the product without risk, and pointed to the greater issue of limited public health messaging regarding naloxone.
Yes, but: "Much of that is beyond what you can put on a drug label," said Theresa Michele, the director of FDA's nonprescription drugs office.
The FDA also doesn't have the authority to require post-marketing safety monitoring for nonprescription drugs, Michele added.
Bonnie Milas, a cardiac anesthesiologist at the University of Pennsylvania, recalled how her husband , who has no medical training, was able to rescue their sons with naloxone. Her sons later died from unrelated accidental fentanyl overdoses.
"After having lost my sons, you might say 'Why would I argue to have naloxone over the counter?'" Milas said. "It's because naloxone gave them a chance at recovery ... it was a chance to live a full life."
Conditions to be met for nonprescription drugs include adequate labeling that allows consumers to self-treat without a health care provider present, low potential for misuse and a benefit that outweighs risk.
What they're saying: Labeling delays shouldn't stymie the approval process, said Stephen Clement, a voting committee member and University of Virginia professor of medical education, "because this drug needs to get out to patients."
What's next: The FDA is expected to make a decision by the end of March, and it's unlikely the agency will hold up Narcan's application due to labeling questions, Brian Malkin, an attorney who specializes in FDA drug regulation, told Axios.
The Biden administration has also identified wider access to naloxone a priority in its strategy to combat the opioid crisis.
The cost of the drug hasn't been publicly disclosed, but Emergent BioSolutions plans to "maintain affordability," said company spokesperson Matt Hartwig.
Some outside estimates range from $32 to $176 — a price tag that could prohibit those most in-need from obtaining it.
Go deeper